Asana is a popular task management and work tracking tool. Teams from small and large companies across the globe are using it to figure out what needs to be done by who and by when. In spite of its popularity, it does not consider its application as a one size-fits all solution. Instead, it has equally worked on with its ability to integrate with many third-party apps for a more complete business tool. And a few days ago, it has announced an integration with another very recently launched platform, Microsoft Teams. If you are searching for a powerful extension to Asana, we suggest trying out our own Bridge24 for Asana.
Announcing Microsoft Teams
Microsoft Teams is a chat-based workspace within Office 365 that enables teams- with their conversations, content and the tools they need – to easily collaborate together. At the moment, it is available in preview to commercial customers on certain premium Office 365 plans. This chat workspace provides teams with persistent and threaded chats, visible team conversations, integrated voice and video conference tools and other modern tools. It is also customizable with its open API and a developer preview program that allows integrations with hundreds of partners.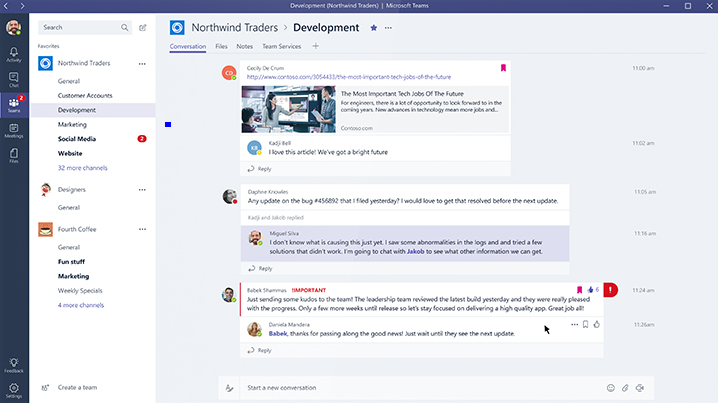 From Conversation to Action
The team at Asana believes that for teams to effectively work together and achieve great results, three types of collaboration tools are necessary:
File creation and sharing
Messaging and communication
Work tracking
Asana is an effective tool for managing and tracking work. It allows teams to break goals into tasks, create accountability with transparency, and capture all steps to make success a repeatable process. On the other hand, Microsoft Teams provides the group chat workspace as well as easy access to other Office applications. The integration of these two creates the opportunity for teams to easily turn conversations and discussions into actionable tasks and projects.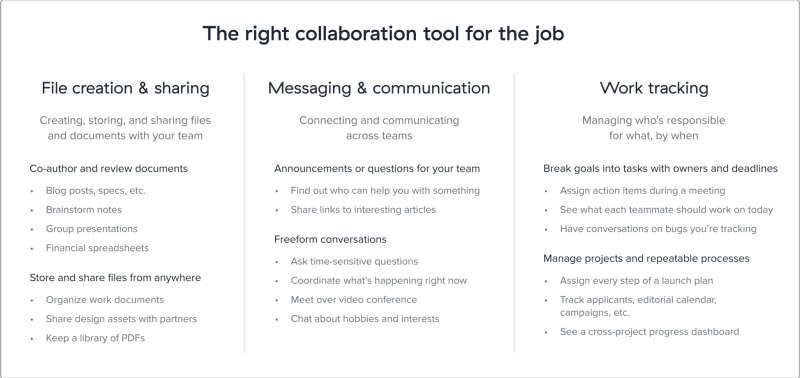 When group conversations in Microsoft Teams simultaneously develop and grow together with an Asana project, results happen. Asana can naturally complement messaging platforms by providing a visible and clear plan. This plan shows not only recorded ideas and discussions but also assignment of responsibility and targeted schedules. For example, as team members discuss their project, they are also able to view related tasks, add, assign and complete them, all from within Microsoft Teams. The seamless integration does away with the need for another tool to open and switch into. As a result, team conversations now become purposeful, relevant and more effective for everyone.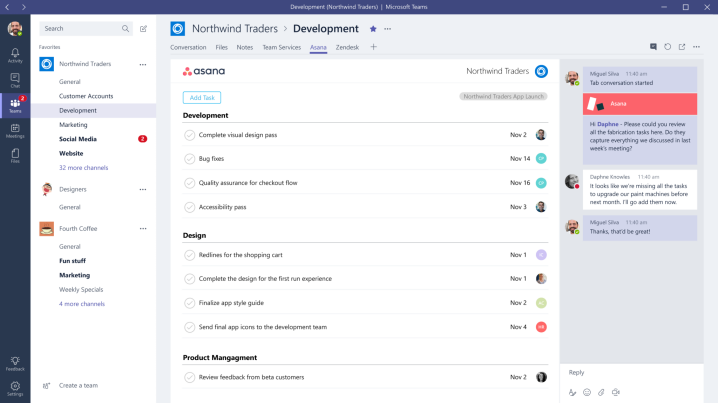 Coming Very Soon
For now, Microsoft Teams is available only in preview as mentioned. However, it will be generally available by the first quarter of 2017 to Office 365 Enterprise or Business plan customers. Asana's commitment remains strong in helping teams be more productive, and that includes teams using Office 365. In fact, mutual customers have been using both apps together via email and sign-on integrations in the past. Thus, the Asana team looks forward over the announcement. It is excited how it can build deeper integrations with other Microsoft tools for the benefit of teams everywhere. To learn about this integration, other integrations and other updates, check out Asana on Twitter, Facebook, LinkedIn or YouTube.