Asana is a project tracking and management application for teams. It can be used for tracking and managing projects from initiation to closing. Although spreadsheets are still popularly used for project planning, its ease of use begins to diminish once the project starts moving. Spreadsheets are limited and less flexible when it comes to collaborative work, for being shareable and up-to-date. However, using a more suited application can mean starting all over again. Teams do not want that. And they do not have to anymore, with the new CSV importer feature in Asana. For a powerful extension to Asana, give our own tool Bridge24 for Asana a try, or access it on their Integration page.
Asana Advantage Over Spreadsheets
Asana has several advantages over spreadsheets as a project tracking and management application. A project plan in Asana is ready for collaboration. Multiple team members can update the plan to show the actions they are taking for the different tasks. They can assign work, share files, and communicate directly using only one platform. Thus, the team works with an up-to-date plan containing accurate information for everyone to see. This transparency increases accountability as well as productivity.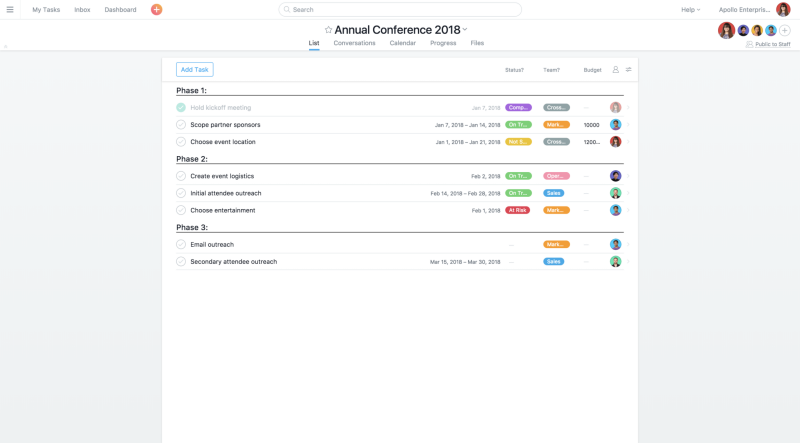 How to import a CSV file into Asana
The new feature allows a user to import a CSV file into a project. Therefore, Excel spreadsheets, Google Sheets, Smartsheet or a Trello project should first be converted to a CSV format. Users then should log in to their Asana account and either create a new project or navigate to an existing one. The next step is to click the project header dropdown menu and select Add Tasks via >, and then choose CSV from the options.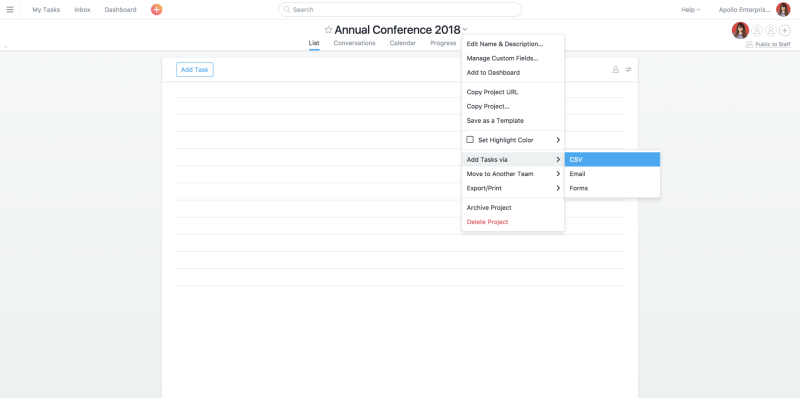 Users should next choose the CSV file or just drag it into the importer area. If the spreadsheet has a header row, they can check the box for Use first row as column names. It is important to map the columns to task name, task assignee and task due date fields. Asana Premium users also can map start dates and custom fields during this step. Once mapping is complete, users can start the import. Any additional import of spreadsheets to the project will add information only, and not replace them.
Mapping a CSV to Asana
Tracking the project to completion is easier in Asana. As such, mapping the spreadsheet columns to their corresponding fields is an important step. For example, mapping the column with the names of teammates to the Assignee field shows who is responsible. The user should replace the names with work email address to be able to assign tasks. Also, users can track both start dates and end dates. They have to be in two separate columns however. Dates have to be in the standard US date format of month/day/year before starting the import. They can map other columns in custom fields as well. If the spreadsheet has rows that divide into sections, users must add a colon (:) to the end of the section text. This will successfully turn into sections when in Asana.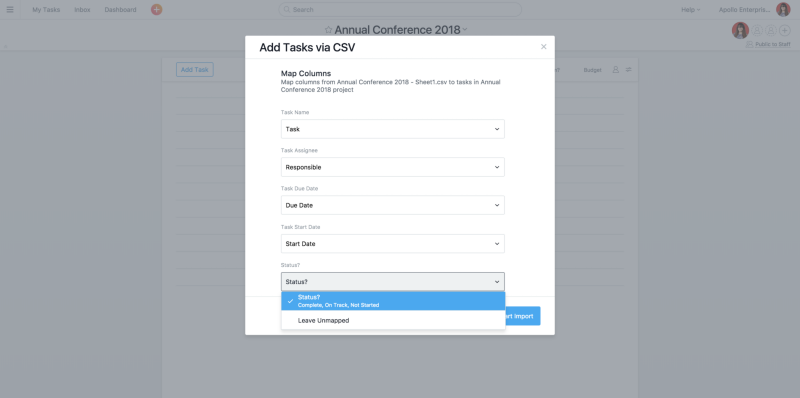 Taking the First Step
Using Asana offers several benefits including working with more up-to-date and accurate project status, which can be absent in spreadsheets. The Asana Team also recognizes that taking that first step to transfer project data from spreadsheets is the biggest hurdle. The CSV importer feature now solves this. And it has many other features, such as setting the project to comment only to prevent accidental change. The PM app also integrates with many other popular tools that teams may already be using.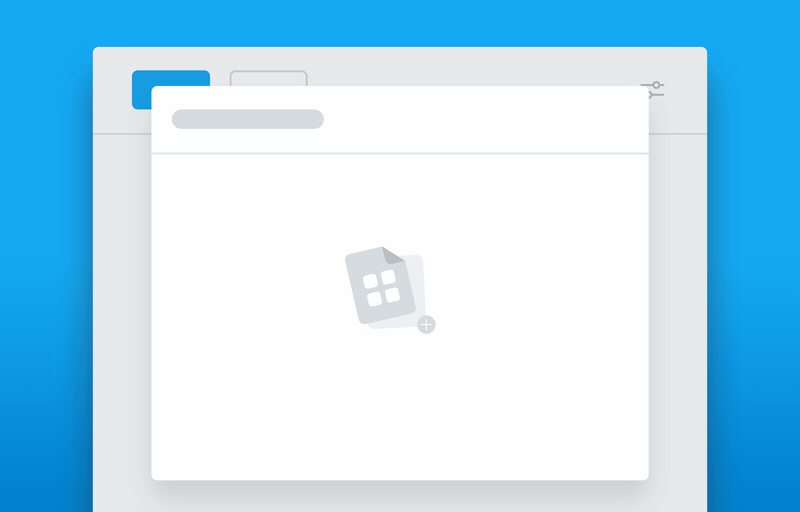 For more information about the latest features and other announcements, visit Asana also on Facebook, Twitter, LinkedIn or YouTube