Asana helps teams create and move projects forward in a collaborative way. The cloud-based project management software enables users to see who among the team is doing what and by when. Its mobile apps also let team members work on the go, whether capturing an idea, tracking work, or conversing with others. This month, Asana for iOS 11 has been released. This is in conjunction with Apple's recent release of its latest OS. Some major improvements can be noticed to the iOS app, so teams can make the most of the latest technology from Apple. For a powerful extension to Asana, try out our own tool Bridge24 for Asana.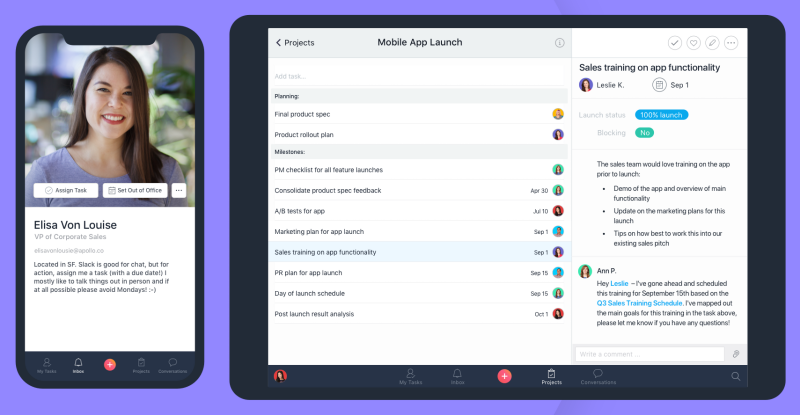 New Asana iPad App
In line with the advancements made in the iPad, the latest Asana app will take advantage of its large screen. Users will be able to navigate to their task list and inbox more easily. For instance, they can scan tasks, check the team's progress, post comments, or attach files quickly. Just like in the web app, the task details pane will appear on the right side whenever a task is selected from the Inbox, My Task or a project. It is easier now to scroll through the list of to-dos and take action.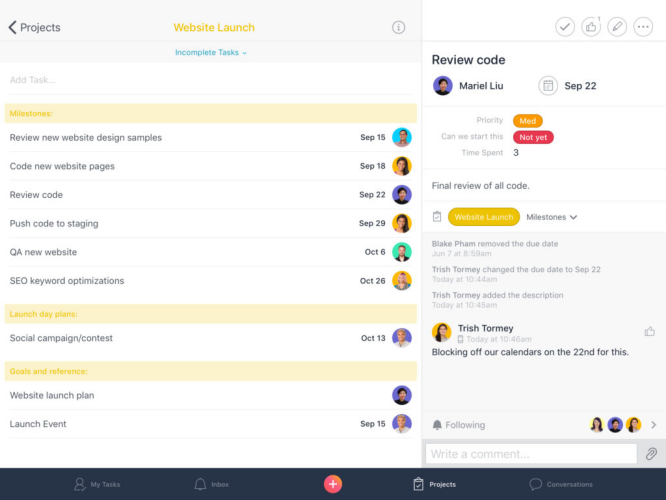 Drag and Drop into Asana
iOS 11 allows users to split the screen and use apps side by side. The latest Asana app can run side by side, for example, with Google Docs or Dropbox. People can now drag and drop image files from other apps into Asana. This can be particularly helpful when running a social media calendar or tracking product development roadmap. Now, one can quickly add a photo to a specific task and update the rest of the team. At the moment, drag and drop only works with image files, but in the next release, they can drag files also into Asana.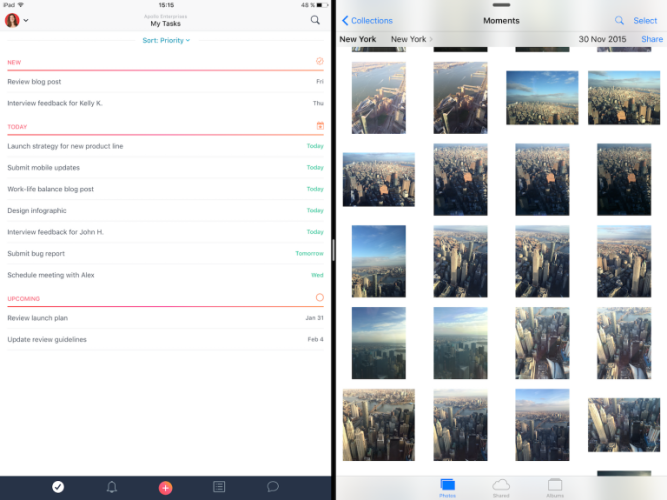 New Features for iPhone and iPad
New features with the latest Asana release are available for both the iPhone and iPad apps. For instance, user profiles in the app enables people to share their working hours, title, and department, among others. Users can simply tap on their teammate's photo or initials to see their profile. Another new feature is the ability to attach files from file sharing providers such as iCloud, Google Drive, Dropbox, Box, OneDrive, and others to Asana.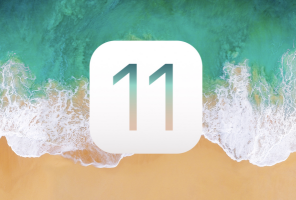 The latest app for iOS 11 has an improved support for the VoiceOver functionality. This helps visually impaired team members to access Asana just like the rest of the team. Visual elements now have a description, and they also add accessibility hints for the next actions. It is also easier to give feedback with the like button. Users can like tasks, comments, conversations, and status updates.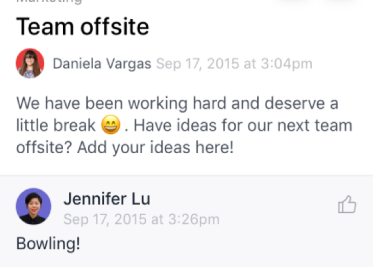 Work with Asana – from anywhere
The latest release of Asana for iOS 11 takes advantage for the latest iOS technology while making it easier for users to stay in sync with the team. They can now work without worrying of having to run back to the office when they have their mobile device with them. Also, another most requested feature will be available next month – calendar view on mobile. These updates are available when people download iOS 11 and update Asana on their device. For more information about the latest updates and other announcements, visit Asana also on Facebook, Twitter, LinkedIn or YouTube.