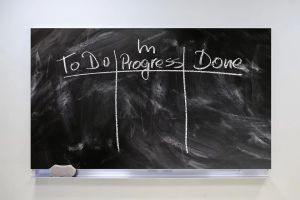 A wide variety of teams and organizations use an agile methodology to manage and complete their projects. Although it was originally developed for software development teams, the agile methodology has taken off. Flexible and customizable tools, like Asana make this possible. Read on to learn how to create and maintain agile projects in Asana.
Recommended article: 97 percent of companies now use agile development methods
Important Terms to Know
Asana is a Kanban tool you can use quickly and easily for agile planning. However, the terminology in Asana is a bit different than what you might be used to for agile. The breakdown below can help you understand how Asana and agile terms correlate.
Asana
Agile
 

Portfolio — a dashboard for your entire project. It enables you to group and monitor related projects.

 

Epics — entire projects or major versions
Project — an individual kanban board. It is contained within a portfolio or epic.