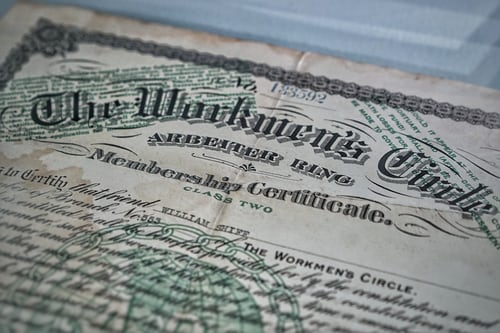 Project management is a steadily growing field wherein numerous teams and organizations manage workflow and various projects. Project managers are at the top of these projects and are responsible for overseeing the members, clients, and projects. These team leaders need to have the right knowledge, experience, and qualifications to do their job. They have a variety of duties which include creating and implementing budgets, managing staff and team resources, coordinating tasks and their assignees, and understanding the technological needs of every assignment, among others.
Because of the uniqueness of the job and the demand for project managers, many of them have opted to reinforce the existing skills and knowledge they have by getting certified. Various universities are already offering certification courses these days both online and onsite. There are undergraduate and graduate courses for project managers; some of which can be completed in two years or less. Depending on the target of the course, these courses may focus on leadership, risk management, communications, budgeting, technology, negotiations, and performance reporting.
What is certification?
Before delving deeper and determining if a certification is necessary, it is important to first understand what certification is.
Certification does not equal to a degree. While degrees take longer to complete, are awarded by government-recognized institutions, and require students to take general education subjects, certifications focus only on one area and are awarded by organizations. A certificate does not always mean that a person has sufficient knowledge on a subject but, rather, he or she has passed the minimum required knowledge. Also, certificates do not make an individual able to legally practice their work in a profession.
Is getting certified necessary?
Not everyone likes to go back to school to be certified for something they are already doing. However, it is important to ask the question if it is really necessary. Does one's current job require it? Does one's boss or client require it?
In terms of one's job, one has to consider how big the projects he is handling are. There are some projects that require documentation and professional processes which can be learned by getting certified. Other projects, especially the large-scale ones require someone who can plan, manage, and monitor a project's progress. Getting certified is a great tool because it equips project managers with the right skills that will improve the ability to hit deadlines.
In terms of one's boss or client requiring it, getting certified may be necessary. This may also be true with one's next boss or client. Sometimes, these people look for certain qualifications when looking for project managers. Also, getting certified can open more doors to opportunities like IT leadership positions.
In a nutshell, here are three guiding questions to help determine if a certification is indeed necessary:
Do you want to advance your career? Necessary
Do you want to manage projects better? Not necessary
Does your project use a project management framework? Necessary
Relating to this question, it is also important to note that many teams have been creating informal structures outside of the standard hierarchy. Though certain organizations still follow the leader-follower structure, smaller teams have changed their hierarchy in many places, making getting certified somewhat unnecessary. In fact, there is an increasing number of people who are doing project work without a formal credential. Still, there are numerous people who have opted to get certified. According to the Project Management Institute's data, there are more than 660,000 PMP holders around the world and 29,000 CAPM holders.
What are the types of Certifications?
There are different types of certifications, depending on which industry they are applied on. There are certificates that are only for the IT industry, while some others can be used across all industries. Here are some of the certificates that can be taken by project managers.
Project Management Professional (PMP). This is the most popular choice for many project managers which covers project management in general. This certification is for project managers who already have prior related experience. Aspirants need to meet the minimum requirements which are to have 35 hours of project management education and 4,500 to 7,500 hours of project management practice to be able to take the exam for PMP.
Master Project Manager (MPM). This is the board certification for experienced project managers which is regulated by the American Academy of Project Management. Not everyone can apply for this because it requires applicants to have an approved degree or training and at least three years of experience in project management.
Certified Associate in Project Management (CAPM). This is one of the entry-level certifications administered by the Project Management Institute. Project managers who want to further be certified for PMP need this as a prerequisite. Also, applicants to this need to have an associate degree or equivalent and prior experience in project management.
Associate in Project Management (APM). APM is the entry-level certification for professionals who have just started in the project management field. It is administered by the Global Association for Quality Management and does not have any pre-requisites. It focuses on the core competencies of project management, communication, and quality assurance.
Certified Project Manager (CPM). Offered by the International Association of Project Managers, the CPM is for entry-level or inexperienced project managers. As such, it serves as a prerequisite to other certifications offered by the administering organization. CPM also provides a basic framework for organizing, planning, and implementing a project.
CompTIA Project+. This certification is best for those handling smaller-scale projects and who are new to the industry. It provides training on general project management competency and teaches multiple frameworks.
What are the benefits of getting certified?
Of course, getting certified comes with advantages.
Getting a job is easier. Recruiters and clients want to hire the best people for their projects and having a certificate to show add points to one's portfolio. Being certified means that a person has had more formal training than one who is not.
Higher pay. People who are certified get paid better than those who are not. For example, a PMP can get as much as $6,000 to $10,000 more per year than someone who does not have the certificate.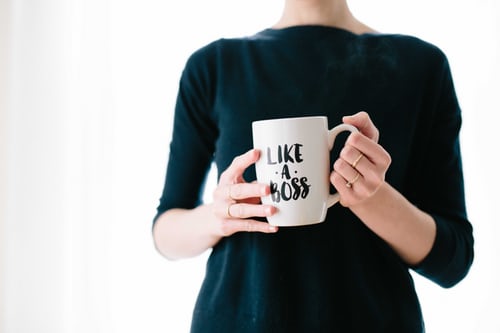 Getting a certificate is not imperative but it is really valuable in so many ways, not just in one's career. The decision is on each person and though it is not required, it is always a plus.