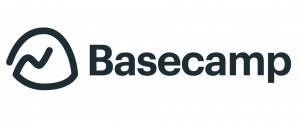 It is inevitable for businesses to hold events. This may be for marketing, launching a product, or simply a gathering in honor of its loyal customers. To make it successful and impactful, businesses should know the right way to do it. They should also be aware of its elements to be able to make the event worth the budget.
What is event planning?
Event planning starts with a plan. Regardless of the event is (a birthday or a wedding), it always begins that way. This encompasses a lot of things, including having initial discussions with the client regarding their budget, theme, ideas, and date. Basically, event planning is the process of managing a project such as conventions, meetings, and tradeshows. It begins at the conceptualization stage, all the way to the actual event taking place.
There are many processes of event planning and the following are just some of it:
Creation of a guest list. The planner has to make a guest list, putting into consideration the people the client wants to invite.
Deciding on a theme. If the client does not have one in mind, the planner may use his own idea.
Creation of a budget. The budget is an important element of the event. This should be well-thought of and planners should stay within it.
Selecting the venue. The planner has to choose the venue that can accommodate the number of attendees and fit the client's budget.
Deciding on the menu. The food is another important element. The client can help decide on this, which may often coincide with the event's theme.
Booking entertainment. What is the nature of the event? If it is a children's charity event, then there can be mascots and clowns. This can also include music and special renditions.
Facilitating lodging and transportation. Event planning goes as far as making sure the guests and speakers are accommodated. This early-stage already considers their transportation as well.
Organizing tactical teams. This is especially necessary for big events that already require several people coordinating with each other. Planners can get volunteers from other organizations, as well as security and catering staff to ensure that the event goes well.
Hiring a caterer. This depends on the venue selected. If, for example, the event is held at a hotel, then the hotel can provide the food. However, if the venue is a conference hall, then a caterer is necessary.
The beauty of today's technology is that event planning can already be done with the use of project management software. This type of software automates many of the processes, ensuring accuracy and on-time delivery. Among this software is Basecamp.
Event planning using Basecamp
Basecamp is a project management tool that makes a team more productive and their work a lot easier. But more than that, it can also be used effectively for event planning because of its capabilities.
It enables the user to create to-do lists, assign them to their members, and set a due date for the tasks. Users can also attach files and documents to the tasks and comment directly on them.
Basecamp also has message boards that make communication within the team easy and convenient. It eliminates the need to go through hundreds of emails just to get specific information. The message boards are where conversations on specific topics can be found which also support file attachment and commenting.
Moreover, Basecamp also has the schedule feature that displays all to-dos that have dates on them. Events for a specific project are also displayed for everyone in the team to see. Users can subscribe to Google Calendar, Outlook, or iCal and discuss events on their own page. Best of all, it notifies members once a change has been made.
These and more make Basecamp an effective tool for event planning.
How to use Basecamp for planning events
Since Basecamp has been proven to be a great tool for event planning, now comes the question of how to do it.
The capabilities and features of Basecamp have already been mentioned above. But for the purpose of planning events, they are mentioned again in the following paragraphs. They are also described based on how they can be used for event planning.
Users can use Campfire when they need to casually chat with their teammates or when they have quick questions. Here, users can get answers to their questions without a lot of ado. For example, they just want to make sure about the final number of attendees for the event. They can ask through Campfire and anyone can answer.
There is also the message board which team leaders, or event planners for this purpose, can use. It is useful for sharing new ideas, updates, and changes within the group. It is also a good place for feedback to be aired. When there are certain challenges along the way of event planning, users can place them here. For example, the caterer that was booked suddenly declined, the update can be placed here. Consequently, anyone who has a suggestion can also post directly on the message.
To-dos. All the tasks, their assignees, and due dates are written here. When members have questions about their tasks, they can directly comment on the task. Also, if there are documents that need to be shared, users can attach them here for everyone's perusal.
Calendar/schedule. Everyone is reminded of upcoming due dates or events through the calendar. The best thing is that it can be used with Google Calendar, iCal, or Outlook. No one gets left behind as all members get notified of events and tasks that are dated. This is especially important for reminding members of when a meeting with the client is to be held.
Using Gantt charts with Basecamp for event planning
Not a lot of people are familiar with Gantt charts. In a nutshell, Gantt charts are a visual view of tasks that have been scheduled over time. It is an effective method for keeping track of tasks and when they are due. Compared to ordinary calendars, Gantt charts let users see projects from start to end in one picture. It is like using a whiteboard with various colors and shades to make the chart look easier to understand.
More specifically, Gantt charts show the following:
Start and end dates of a project
The tasks and projects
People assigned on each task
The start and finish of tasks
Length of time each task takes to complete
Relationship of the task with each other
Basecamp is by itself a great tool for event planning, but using Gantt chart integrations can even make work easier. By doing so, users can easily import their Basecamp project and schedule their to-dos in a Gantt chart. Doing this also syncs the changes back to Basecamp so users don't have to switch from one tool to the other all the time.
TeamGantt is one of the Gantt chart integrations for Basecamp where users can simply drag and drop their to-dos. When these two are linked, users can reply to Basecamp conversations right from the project or task view. Additionally, Gantt charts allow managers to see what exactly each member is working on. With just one look, they can see who's doing something and who's not. Aside from that, managers can easily gauge if they need more staff for the project as the event nears.
Conclusion

Event planning doesn't need to be stressful and exhausting. With collaboration tools like Basecamp, tasks are scheduled and assigned and upcoming events are displayed. This gives teams more time to focus on things that need more of their attention. Also, users can get more of Basecamp's capabilities when they integrate Bridge24 with it. This third-party integration fills the exporting and reporting gaps of Basecamp.