Asana project management and tracking application is helping teams accomplish more. With its tools and features, work moves forward faster because people are able to collaborate better. Aside from promoting transparency, users are able to communicate with one another in connection with the tasks they are trying to complete. However, as more work and teams come together in the PM platform, the need to make things easier and clearer also becomes more regular. The latest release includes enhancements in text formatting, @-mentioning, and more. For a powerful reporting and exporting tool for Asana, give our own tool Bridge24 for Asana a try, or access it in their own Integration page.
Easier Text Formatting, plus Emojis
Communicating face-to-face allows people to convey not only their message or ideas, but also the speaker's emotions. Therefore, those listening can also perceive the importance, excitement or urgency of the message through the speaker's voice and body language. Obviously, these additional indicators are absent when just reading a comment regarding a task or conversation. Now, users can convey their message with the associated tone and priority through easier text formatting. They do not have to remember keyboard shortcuts anymore, because they can easily bold, underline or italicize words and phrases. Rich text formatting menu is available in tasks and comments.

This means Asana users can emphasize information and feel confident that the recipients will understand the way they intended it. For example, they can format important dates for key events, or critical design constraints for a web page. The rich text formatting will surely call out the readers attention. In addition, they can now add emojis to help share the mood. They can express excitement when communicating about work requests, project announcements and general feedback. Emojis are available from the same text formatting menu.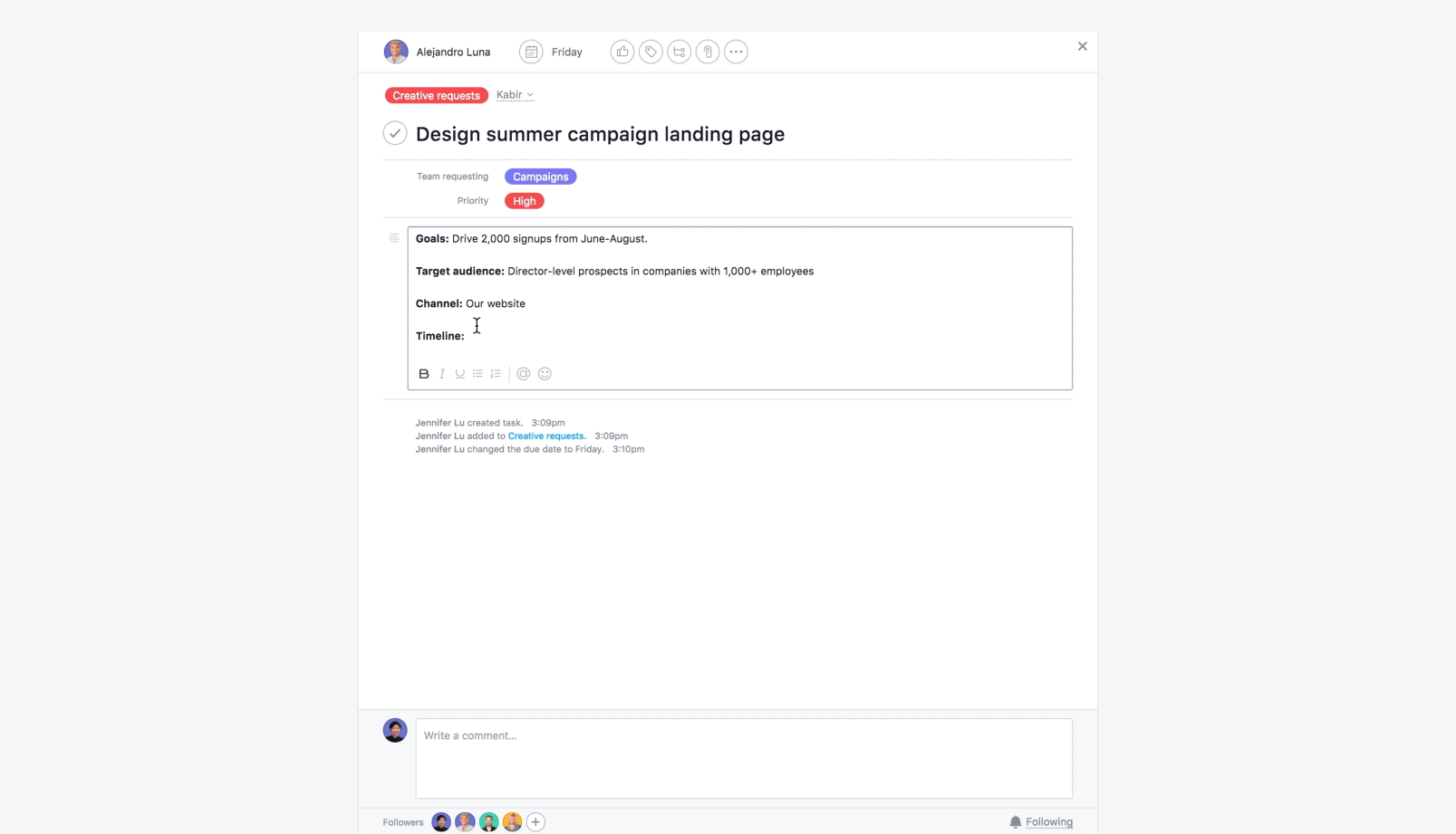 Clear References with @-mentioning
Asana helps teams move work forward because they understand their tasks better in relation to the whole project. The @-mentioning tool enables users to reference other work and inform clearly the persons they are addressing it to. They can use it to link to background information, so team members see the greater context of their tasks. Teams are able to find the information they need about the right project specs or campaign materials. They can also use @-mentioning to call out related tasks, so others are aware of relevant work happening. Another use is to address comments to specific teammates.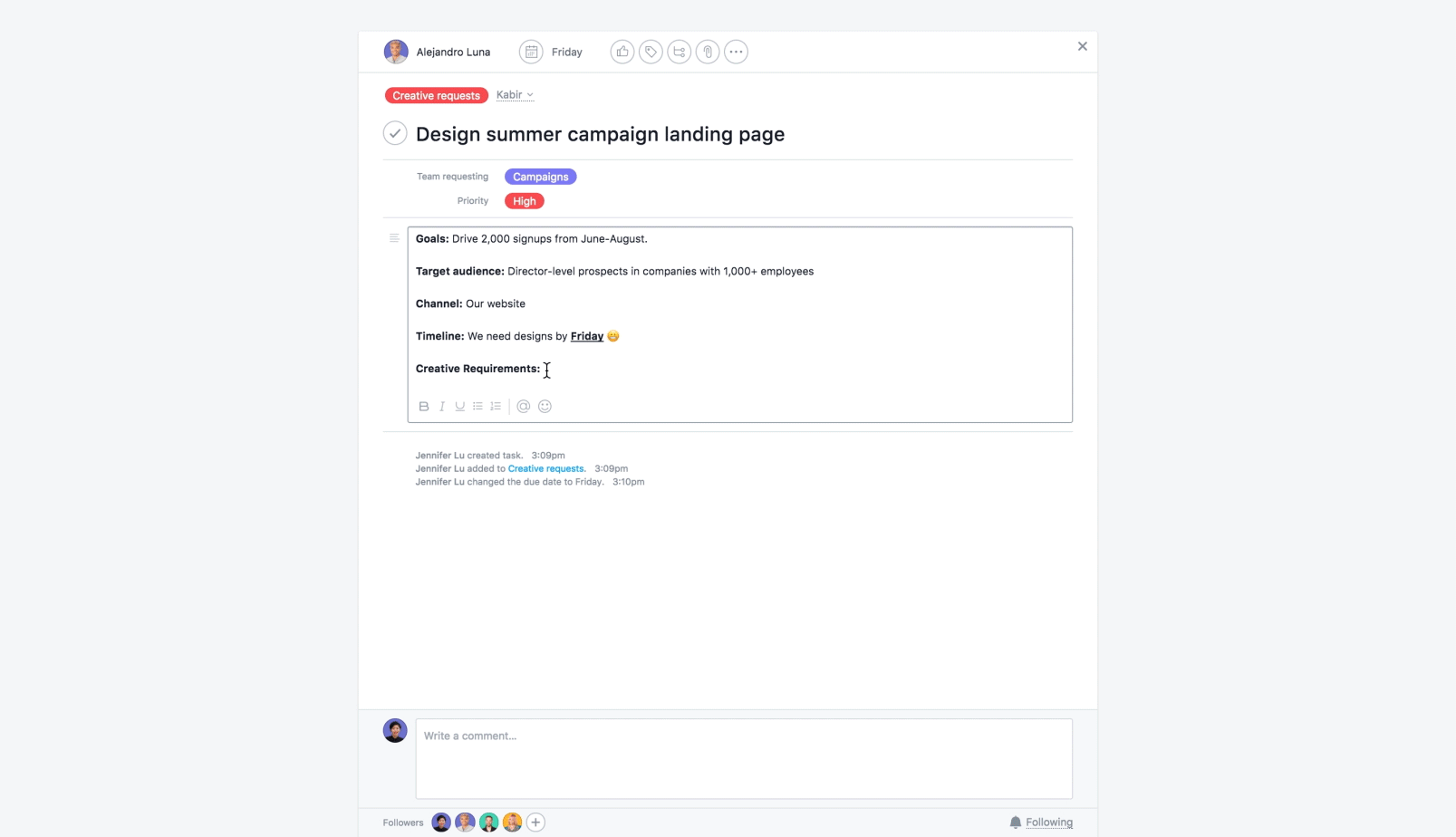 Organize Information with Lists
Lists are clear structures especially when giving long blocks of information. For example, by organizing sentences into lists, step-by-step instructions are easier to understand and follow. It is also handy when sharing several points when giving feedback, or when taking meeting notes. The latest release allows users to create bulleted or numbered lists in one click. This is also available from the rich text formatting menu.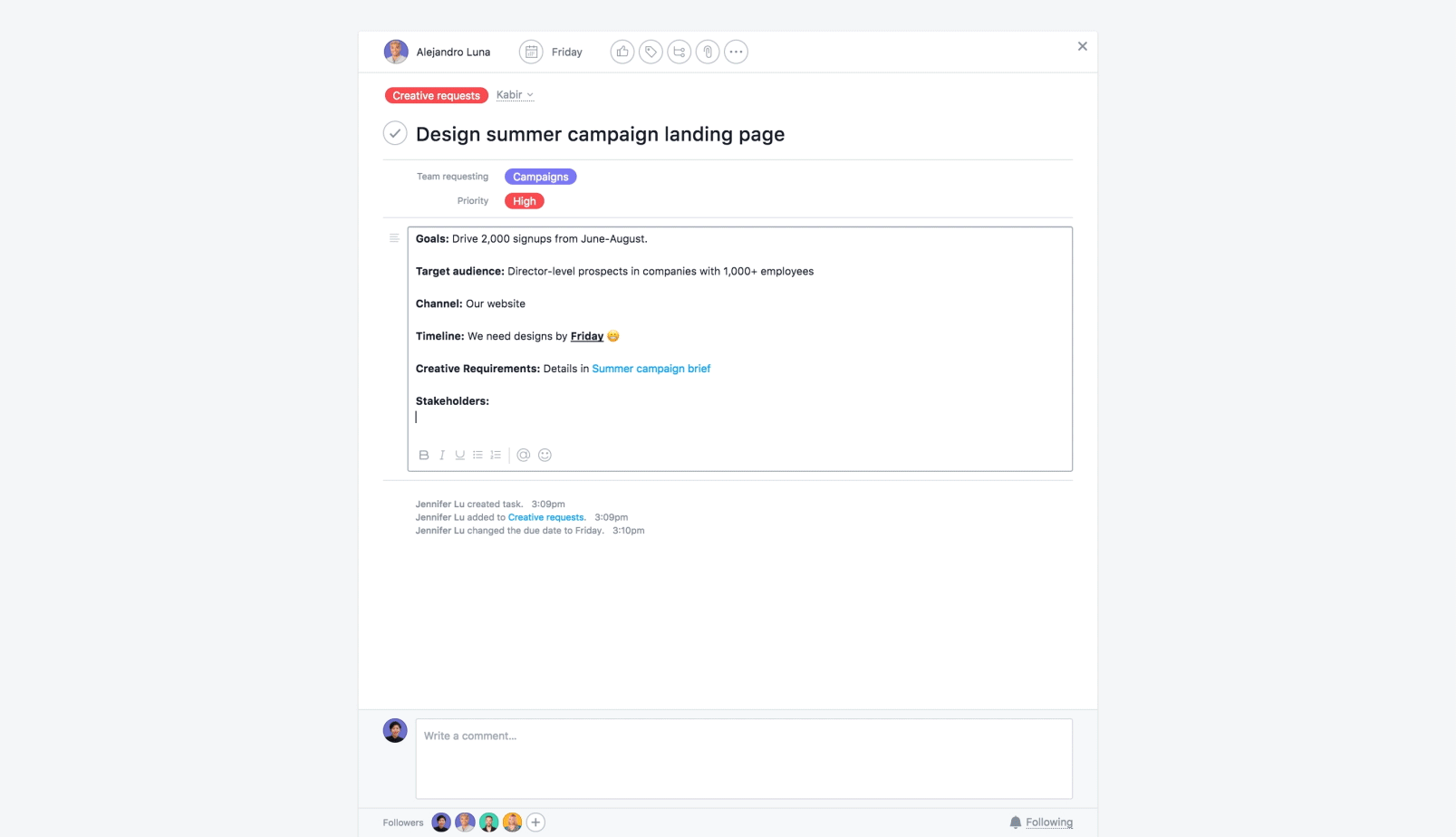 Communicate more clearly, effectively
Asana's latest release is making it easy for teams to communicate more effectively with the new formatting menu. Communication is also clearer and more contextual, with a dash of personality through lists, @-mentioning and emojis.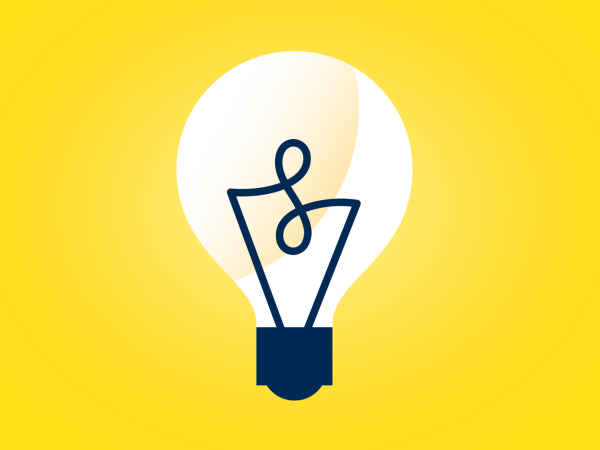 To learn more about new features in latest releases and other announcements, check out also their Facebook, Twitter, LinkedIn or YouTube page.