Trello is a versatile tool for managing tasks and tracking projects. The visual layout and system of boards, lists and cards make it simple to use but powerful at the same time. Individuals can use it for personal organization, but large teams can also use it to help them develop products. It is a central workspace where people can collaborate. In effect, everyone knows which task is being worked on and by who. Furthermore, users can add due dates to cards to help those assigned to complete them on time. Looking for a brilliant extension to Trello, we suggest trying out our own tool Bridge24 for Trello.
Card Due Dates
A Trello board can represent a project or product. Lists inside the board can represent a way to divide the project or work into different categories. Cards are the most basic element and usually represent a work item or task. To keep a project on time, a card can have a date and time for when it is due. Once the task is complete, users can mark the card as done. The new feature allows users to check off the card as complete on its due date. Thus, project managers can reassign resources or transfer focus on other pending tasks.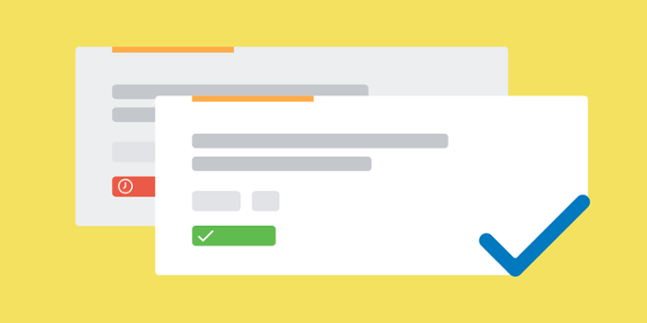 Some teams divide their boards or project by workflow, so they have To Do, Doing and Done or some other variation on their lists. People may argue that moving the cards in the Done column is simpler instead of marking it as done. However, some users divide their boards not according to workflow, so they may not have a Done column. In this case, having a feature to mark a card as done is essential. It is a helpful reference also to know the completion dates of tasks for historical purposes and for any other metrics.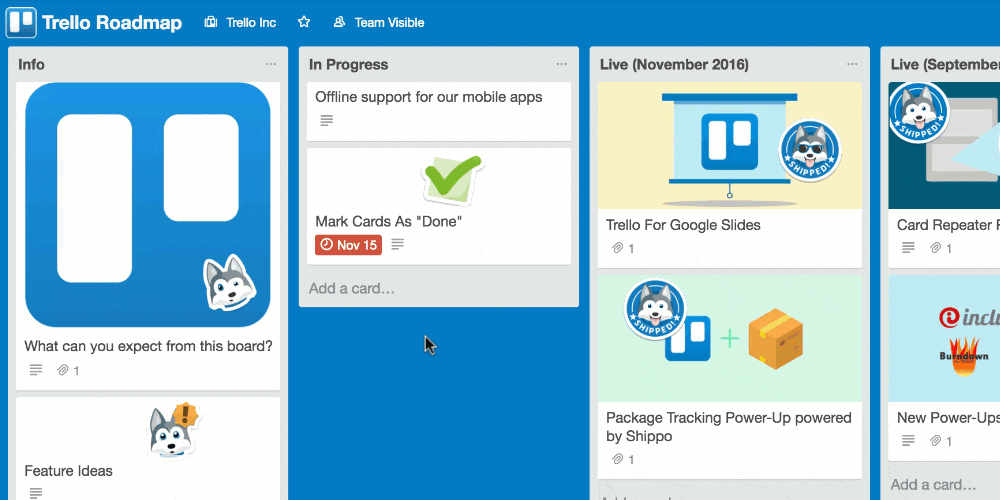 Calendar Mode
The new Trello feature also provides a helpful display when users are in Calendar mode. When users operate in the Calendar mode, tasks marked as done will appear in strikethrough. Users can instantly see through this view what tasks are complete and what the team should continue to work on.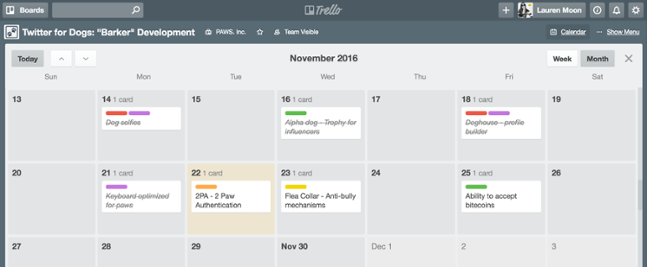 Due Date Color Codes
When users add a due date to a card, a badge on the card appears both on the front and the back. If the due date is more than 24 hours in the future, it appears as light grey. If it is due within 24 hours, it appears as yellow. A red badge means that the card is due. It will remain red for 24 hours, and then it will turn light pink when it is past due. A green badge means the card is done.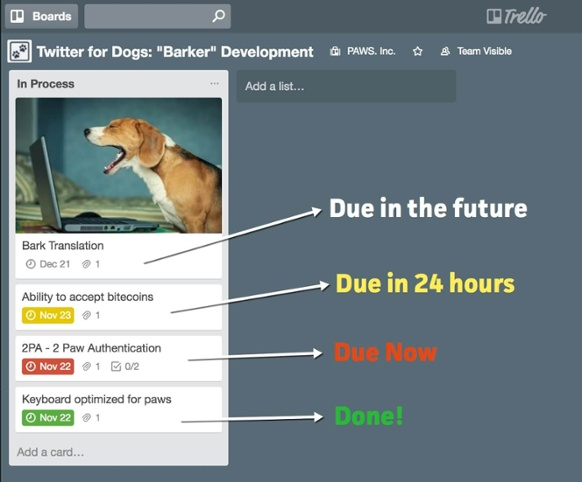 From Red to Green
When users add a due date on a card, a checkbox appears next to the due date. To mark the card as complete or done, users simply need to check the box and the badge's color will turn to green. This also creates a strikethrough on the card when viewed in Calendar mode. For more news and updates, visit Trello on Facebook, Twitter or Google+.