Trello is one of the many project management software available in the market today. But what sets it apart from others is its Kanban-style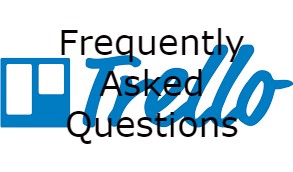 which appears like a whiteboard filled with Post-Its. The Kanban system was developed by Toyota to maintain high production rates and flexibility. Trello's main elements include boards, lists, and cards which all help show the progress or status of a project. These all help teams and individuals have an overview of the project and determine what is most needed and where they can provide help. Specifically, the board is typically the product or project that is being worked on or developed. It has specific members that can see it and control the creation and flow of cards within the board. Additionally, they can also add themselves or other members to the cards, make attachments, and start conversations. Lists, on another hand, divide a board into categories that represent a stage of the project's development. Examples of lists would be 'to be done' 'being done' and 'done'. Finally, the cards are the specific tasks involved in a project. They can be moved around the board, between lists, to indicate their status.
Why Trello
Trello is the online collaboration software that brings together all the tools necessary for project management in one place. It can be used both for team cooperation and personal purposes like for planning one's vacation or budget. Trello can track the time that a team member spends working on a project, promoting transparency and honest invoicing. Additionally, it keeps everyone updated on their tasks, including what needs to be done. Its very visual nature prevents confusion and improves efficiency. Trello is also priced reasonably wherein users need to only pay $25 for its unlimited access package. This pricing plan allows an unlimited number of users and access to a wide range of features.

Also, Trello's features can also be enhanced by using Bridge24 for Trello. It bridges the reporting and exporting gap for Trello through its features that include advanced reports, interactive charts, and filter and export cards.
Trello FAQ
Though Trello may be simple to look at, its features are far more complex than they appear. A lot of times, people do not know that there is still so much that can be done using Trello. Because of this, here is another batch of FAQs to help users better use Trello.
How to add a comment to a Trello card via SLACK? Trello's features can be enhanced through third-party integrations, including Slack. And yes, users can add a comment to a Trello card via Slack. However, the Add Comment command will always add the comment to the card that is shown last by @Trello. To add a comment to a different card, users need to have @Trello show a different card by pasting in its URL. Another way to do it is by using /trello search to find the card where the comment will be added to. When the specific card is displayed, users can use the Add Comment command to add the comment to the card.
Can a team create/send cards to other team boards? Users know that a member can make cards to the board that he is a member of. However, if a member wants to create or send cards to boards of other teams, he needs to be a member of that board to be able to do that. For example, a member of Team 'Finance' for board 'Project A' cannot send or create a card to board 'Project B' of Team 'marketing' unless he is also a member of that board.
How do I make every card include a checklist? When including a checklist to a card, Butler is very useful. However, it is important to remember that the checklist has to be linked to it to work better. Users need to go to 'Rules' and create a rule and fill out all the fields that appear. By doing this, the rule will apply the most recent version just in case the checklist is changed. It is important to remember that when two checklists have the same name, Butler will not know which one to copy and will, therefore, not copy anything. If the checklist points to a specific card, Butler will know which one to copy over.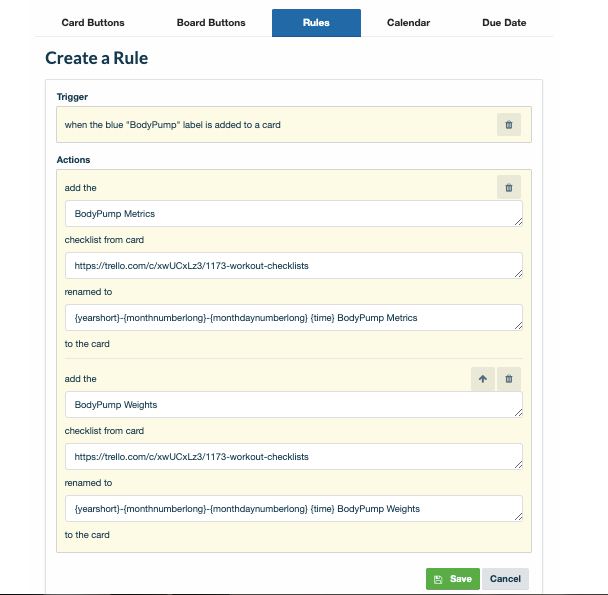 Also, another simple way to do this, especially if one wants to create a new, empty checklist, is to use the 'add an empty checklist named x' action'.

If multiple team members have Trello Gold, does that change the number of available power-ups? Trello also has the Trello Gold subscription which includes extra features and Power-ups. Subscribers can make as many personal boards as they want and add as many members as necessary. Aside from having the features of the regular Trello account, Trello Gold includes three Power-ups per board. Unfortunately, even if another team member has a Trello Gold account, the Power-ups per board remains just three. The number of Power-ups per board does not change with the number of people holding a Trello Gold account.
Is there a Trello integration with Excel? Third-party integrations help enhance Trello's features and performance and Trello offers numerous options for this. It has integrations that connect it to one of the most commonly used programs, Microsoft Excel. For one, Zapier connects Microsoft Excel and Trello and includes 124 possible integrations. Full information on how to do this can be found on this site, https://zapier.com/apps/excel/integrations/trello. Another way to connect Trello and Excel is to use Integromat.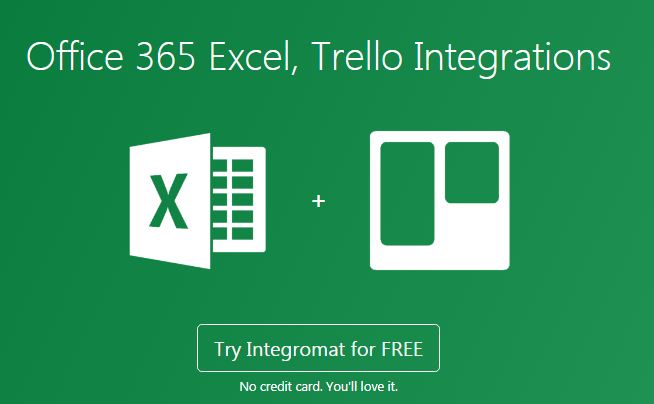 How to hire a Trello consultant? Trello is a very useful app for project management and online team collaboration. It automates work and helps teams finish their work faster in the simplest way possible. Despite this, Trello consultants are still available to provide assistance and support to users who want to improve their Trello knowledge. Those who need consultants can visit https://partnerdirectory.atlassian.com/  and go to Trello in the products section and input their location.
Conclusion
Trello indeed has many uses and users continue to uncover them as they use the app. The great thing about it is that there are forums and discussion boards that lead people to the right answers.