When two of your favourite collaboration tools come together, the outcome is a powerhouse of productivity. This has happened now, as Trello and Slack join forces to bring collaboration and task management in one place. Beginning immediately, you can now check up on any of your projects in Trello while still inside Slack communicating with your colleagues. Not just this, but you can also convert conversations in Slack into task items in Trello. It's safe to say, the users are in for a treat. Looking for a brilliant extension to Trello, we suggest trying out our own tool Bridge24 for Trello.
The Trello Bot
Simply inviting @trello to your Slack channels will add the Trello bot, which saves a lot of time and unnecessary keystrokes. Just merely adding the Trello bot to your Slack channel brings you the details about your board and tasks, adding perspective and knowledge to the conversation, while maintaining the conversational flow. The best part is that the @trello bot saves a huge chunk of time spent on 'context switching', removing the need to switch back-and-forth between the platforms to perform little tasks like adding a due date or joining a card.
Total Control Directly from Slack
The interactive buttons in a Slack channel open up a whole new world of opportunities for productivity. After a brainstorming session inside the channel, the key action point can be added to Trello, and the conversation leading up to the point can be attached to the card to keep things organized and in one place.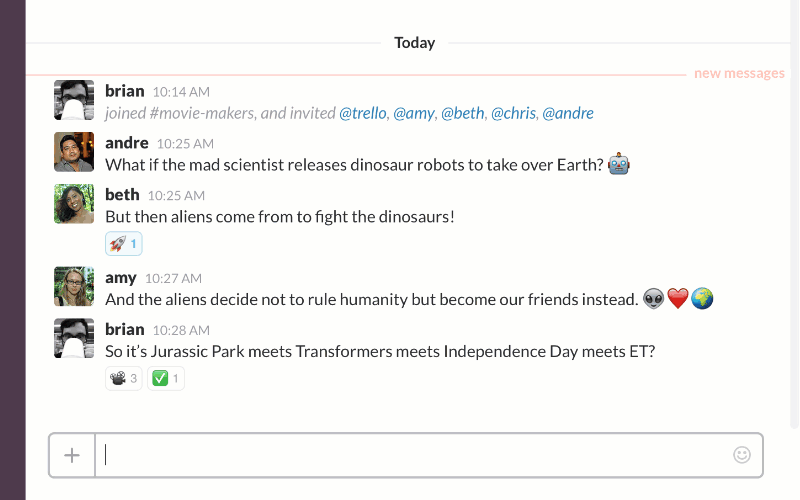 In addition, you can join and subscribe to boards or cards directly from Slack, update due date, edit labels on a card, and much more, with a click of a button.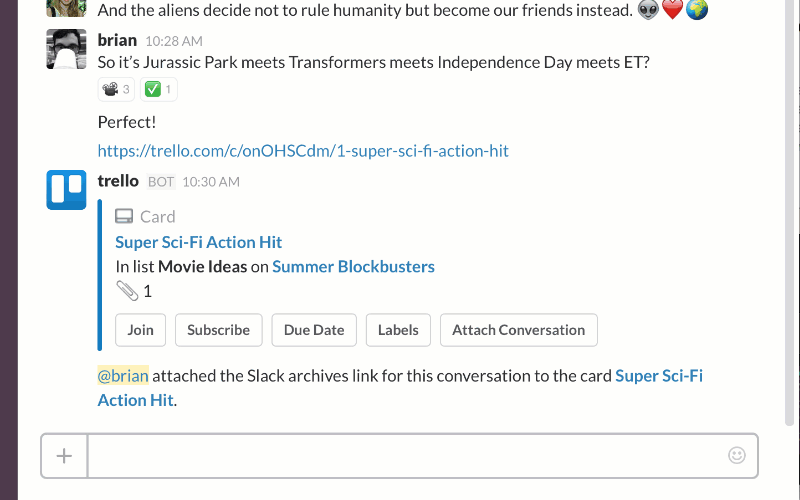 Trello Commands in Slack
When a conversation gets going and ideas are getting flung around, it is easy to lose track of them all. With the help of Trello commands, which can be accessed by typing /trello in Slack, ideas can be converted into a Trello task right from within Slack. The ability to create Trello tasks when you are thick into a conversation can be vital for maintaining productivity.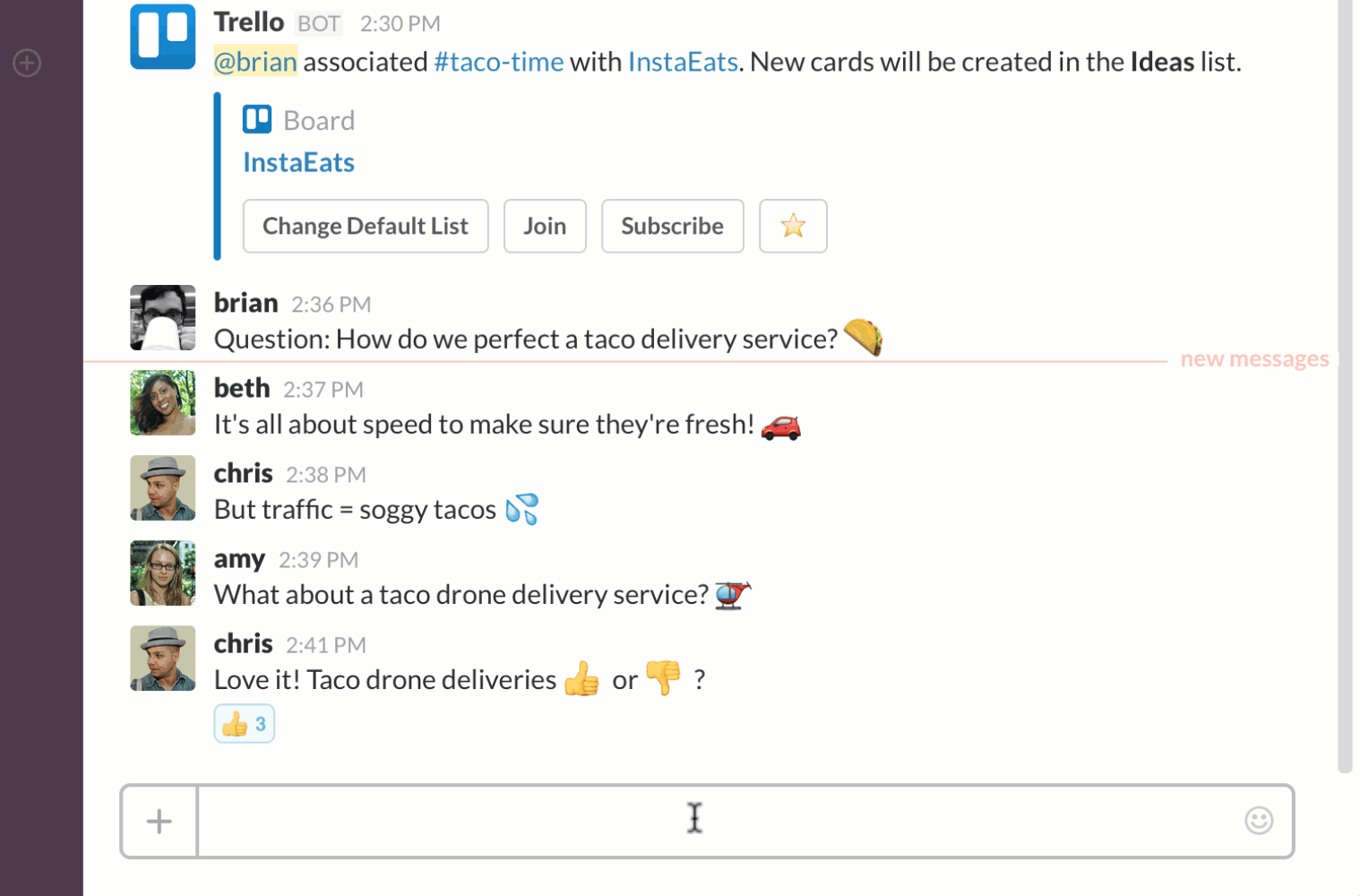 Furthermore, you can add team member, assign leaders to ambitious ideas, and comment on a Trello card by using the /trello command without ever having to leave the conversation on Slack.

Simple Setup
To get started with using Trello inside your Slack channel, you need to simply link your Slack and Trello teams. This will allow any Slack team member to join the Trello team, and get things flowing with ease. So you should definitely get started now with the Trello for Slack app, because this is the next step for effortless collaboration. To stay updated to the latest ongoing at Trello, follow their Facebook, Twitter, and Google+ pages.