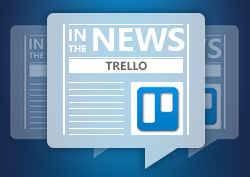 Trello is a popular productivity tool, and the evidence is seen across many resource sites. In this news compilation, it has been included in two lists, one as among a selected choice of PM suite for small businesses. Another list where it is included details how it can be effectively used for workflow management and communication by marketing teams. And its popularity due to its functionality continues to be a standard among competing productivity apps that a new social app, currently in beta, has added similar Kanban-type task management features for its targeted group of customers.
Pingpad adds task management to its app to take on Trello
Pingpad is a social productivity app that is mainly designed around groups and mobile devices. According to company CEO and Co-founder Ross Mayfield, a social productivity app is simple, instant, and social as messaging, enabling users to chat and collaborate across a single app. It is like a social network for getting stuff done, with the latest release adding task management functions. Trello is a flexible project and task management tool that uses cards and boards for organizing personal or collaborative group work. Mayfield explained that the two apps are similarly utilizing the principle behind the Kanban logistical control system.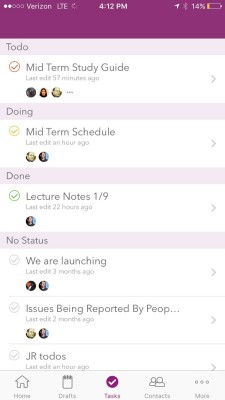 The app marketplace is currently offering all sorts of tools, from apps that run across multi-platform devices, messaging apps great for communicating, to collaborative document apps. According to tech news site Venture Beat, Pingpad seems to be geared more for people who need additional organization in running their personal and professional lives, rather than for project managers in the enterprise.
Contact the Author: Twitter | Ken Yeung
Read the original article from Venture Beat
Do More in 2016 With Trello
Tech media company Smallbiztechnology.com recently featured an article that listed four project management suites especially helpful to solo entrepreneurs and small business owners. Among the list is Trello, famous for its digital implementation of the Kanban system as applied in project and task management. The site's goal is to help educate owners of small and growing businesses with information about technology as a strategic tool for business growth.

Project management suites like Trello and Asana help project managers and business owners to keep the rest of the team and even external partners on the same page. Free or affordable cloud-based PM applications are cost-effective tools that can scale with a growing business. It is significantly more efficient also than email.
Contact the Author: Twitter | Charles Costa
Read the original article from SmallBizTechnology
Trello for Social Media Marketing Teams
Social Media Examiner is a resource for businesses in helping them discover how best to connect with customers, generate awareness and increase sales, among others. A recent article listed six collaboration tools that can help communication with one's marketing team. Included in the list is Trello and its way of effectively managing workflows while keeping the rest of the team notified and focused on their respective to-dos. It also highlighted the efficient way of keeping all relevant communication within the card.

Along with Trello, the article also mentioned five other tools and the best way of using them to help marketing teams organize content, share files, and oversee projects, among others. In fact, Trello alone can perform most of the functionality of the other tools, such as sharing files, posting links, integrating with Google Drive and setting deadlines. It just really depends on the specific requirements and workflow of each marketing team.
Contact the Author: Twitter | Ana Gotter
Read the original article from Social Media Examiner