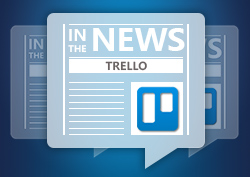 With 1.1 million daily active users as of now and $10 million in annualized recurring revenue, Trello is the number one project management tool at the moment.  In this post we share three new articles on the tool and its unique uses.  The first is on managing any type of project-from home and personal to school and work. The second is an interview with Alexia Ohannessian, Trello's International Marketing Lead, where she teaches how the tool nailed localization and global marketing. The last article deals with how to use Trello to run your life peacefully.
Trello For Life And Project Management
It's a well-known fact that Trello can be used to manage a variety of projects. Make Use of, a top technological website that has over 1920k visitors every month, recently featured an in-depth guide on Trello. It discusses on the various aspects of Trello like the way it works, the things that you can do with it, where to begin from and almost everything you ever wanted to know on this amazing tool.
The guide has two main subheadings-Basic Structure and Web Navigation, which in turn have been divided into many parts. It goes in detail to explain the structure of boards, list and cards, and how you can use each one of them to your ultimate benefit.  The author has done a commendable job in explaining the finer details of Trello, which can be easily understood even by a rookie.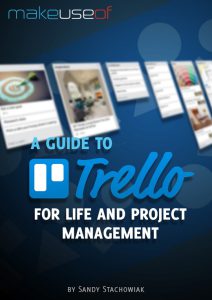 Contact the Author: Twitter | LinkedIn| Facebook | Sandy Stachowiak
Read the original article from MakeUseOf
How Trello Nailed Localization And Global Marketing
One Sky App is a web solution that assists an app pick up a new language. They help companies engage users with localized content. Recently, their blog featured an interview with Alexia Ohannessian, International Marketing Lead at Trello. The team at One Sky App had the opportunity to meet Alexia and get to know her team's strategy on expanding into the international market.
In this detailed post, Alexia teaches the following:
Significance of data and experiments in creating your expansion strategies
Tips and tricks for channelizing your local users in order to localize your product or services
The reason why localization and marketing go hand in hand
Alexa also talks on Crowdsourcing and how Trello used it to get a lot of flak. She ended her conversation with three important takeaways, which are as follows:
Begin with data and experiments
Crowdsource the translation process
Implement smart content marketing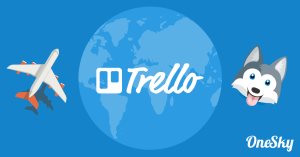 Contact the Author: Twitter | Facebook |Google+
Read the original article from One Sky App
Allow Trello To Run Your Life
Women Write About Comics is a place for non-binary folks and women and mainly feature comics. Author, Jessica Pryde, was trying to find out the best solution to keep her life organized for many years and tried tools like Remember the Milk and Evernote but to no avail.  Once she stumbled on the internet where a Trello user had spoken on the usefulness of the app. She immediately googled it and registered with Trello. And now she is a happy user and has written on the tool in this blog post!
She gives a brief overview on how Trello works and how you can use it to run your life smoothly without much effort. She talks of many cool things of the app like boards, lists and cards, which allow users to manage even the most complicated things easily.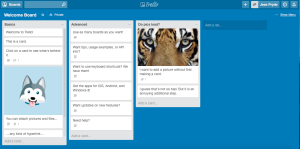 Contact the Author: Twitter | LinkedIn | Jessica Pryde