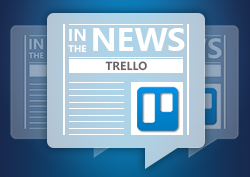 Trello can be thought to be as an unending bulletin board where notes, ideas and tasks can be arranged in columns. It has an incredible power to alter your thought patterns with respect to your project. The tool allows you to manage a wide variety of projects: events, innovative business ideas, blog posts, websites etc. We've handpicked three articles from reputed sources that show some more uses of Trello and included tips to assist you get more from this pretty fascinating tool. This news list includes articles on running a Scrum process with Trello, using the app to organize your sewing projects and other usefulness of the app, such as product management, book writing,  teaching a class and many more.
Use Trello For A Variety of Purposes
Digital Inspiration is a technology blog founded by Amit Agarwal who has worked for clients like Merrill Lynch and Goldman Sachs. He quit his job in 2004 and became the first and only professional blogger in India. The article lists several uses of Trello like product management, managing time with the app using Getting Things Done or GTD approach, book writing, teaching a class and also for shopping.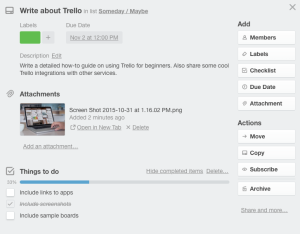 Trello offers and extremely flexible technique to achieve all these things. Furthermore, it has an entire ecosystem of extensions and apps that can make your life easier. This article can be extra helpful for newbies as it deals with the basics of the app and how you can use it to organize and manage your tasks.
Contact the Author: Twitter | Amit Agarwal
Read the original article from Digital Inspiration
Run a Scrum Process with Trello
Founded in 2016 with the objective of making it easy to share knowledge, Slideshare joined LinkedIn in the year 2012. Since then it has become a top destination for high quality content on a wide range of topics. They have close to 18 million uploads in 40 different categories. Currently it is one of the most visited sites globally. Scrum for Trello adds functionality to the wonderful app for use in Scrum projects. You can easily add time spent or estimates directly on the Trello cards. The Scrum process has normally three stages. These include "To Do," "In Progress" and "Done".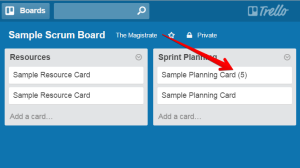 The slide share offers techniques and tips for managing your Kanaban or Scrum process in Trello. This has been based on the author's experience while building his site getcorrelo.com-Kanaban teams using Trello and Dashboards for Scrum. The site Trellup is also a great platform.
Contact the Author: Twitter | Robin Warren
Read the original article from Slideshare
Trello to Organize Sewing Projects
Camille, who runs the popular knitting and sewing blog decoudvite.com, recently wrote a fascinating article on how Trello can be used to organize your sewing projects. She writes on how the app can be used to keep track of your fabric stash and plan and set deadlines for your sewing projects. Your pdfs, magazines and paper patterns, as a result, can be stored in the same place. The number one advantage of having info on the patterns in one place is that you can easily get an overview of what you have.
In this aspect, Trello's search functionality can help you find patterns using the right keywords. For instance, if you search for the keyword "deero&doe," you can find all the patterns from the brand, irrespective of the board they belong to.
Contact the Author: Instagram | Pinterest | Camille
Read the original article from Decoudvite