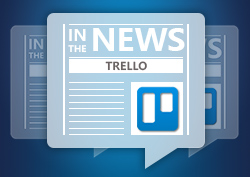 If your work involves organizing, managing and prioritizing tasks, nothing comes as close to Trello. Its Kanban-style approach is not meant only for project professionals, but can be used as a learning aid, a job hunter help, an idea book, a money tracker, a list of bucket lists, an editorial calendar and much more.
Let's dig into some of the best uses of this fantastic free, easy and flexible tool. We have gathered 3 fantastic articles on how Trello can be used to add exuberance into your life.
How to Add Cards and Open Boards Quickly with Trello's Official Chrome Extension
Make Tech Easier, which was founded in 2007, is a reputed tech site with robust focus on hacks, fixes, how-to and computer tutorials. It recently featured an article on the new official Trello extension, which the author claims to be uncomplicated and easy to use. For Chrome users, this extension makes it exponentially rapid for you to use your boards and the ability to add cards without any fuss. Get the Chrome extension installed here and link it to your Trello account. Once you install the extension, the process of launching your boards becomes super fast. You can also search for boards straight away from the address bar. To do so, press "t" and leave a blank space in the address bar, which is also known as Omnibar. Following this, you'll be searching for boards directly in Trello. The other amusing thing you can do is create cards effortlessly from outside links.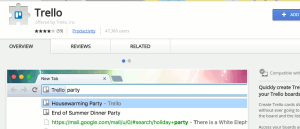 Even though the newly released Trello extension can do amazing things, there are still some shortcomings. For instance, it does not have extra rich features and is not as smart as you'd think. However, you can still expect some significant improvements in the near future.
Contact the Author: Twitter | Facebook | Google+
Read the original article from Make Tech Easier
Collaborate With Your Small Team More Efficiently Using Trello
DebugMe is an issue tracking, visual feedback and project management solution which can save a great deal of frustration and time both for you and your team during the course of a project. An article featured on its blog section shows how Trello can be used with a small team for productive results. It's a simple guide on how you can make the best use of Trello. Some of the topics discussed include using keyboard shortcuts, using card views frequently, mastering your front-end workflow and much more.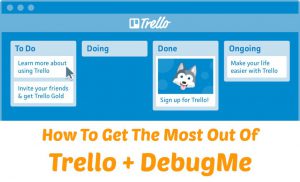 When used properly, task management systems can prove to be an essential component of your business. And, Trello is a powerful task management system that can be used to keep your workflow up-to-date and constant with many other handy features.
Contact the Author: Twitter | Facebook
Read the original article from DebugMe
Use Trello As Issue Tracker
Plastic SCM is a software configuration management system that keeps a track on alterations to source code and any other digital asset with respect to time. Its latest blog post is on using Trello as issue tracker. After attending the dotNet Spain Conference this year, the author realized that Plastic SCM could be easily extended to exhibit tasks data from Trello just like it does for other issue tracking systems. With this in mind, he went on to link Plastic SCM to the Trello extension and found that it could be the most viable option for individuals and small teams working in side projects, prototypes, or coding as a pastime.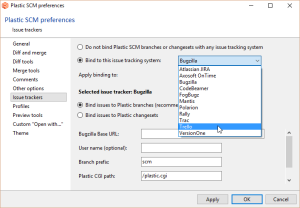 The important factors that decide the results of a project are organization and planning. In such a case, a lightweight alternative like Trello can be useful for tiny teams that want to move forward with the project straightaway without getting lost in the shuffle.
Contact the Author: Twitter | Facebook