Filling The Reporting & Exporting Gap For Trello
View, filter, update & export Trello cards across all boards in a Grid, Calendar, or Board mode

Export cards including custom fields, comments, card history & document information

Create customizable reports in a high quality printable format to PDF or Excel

Generate interactive charts with drill down ability and export to PDF

Use a flexible grid to view, sort, group & search, to easily organize cards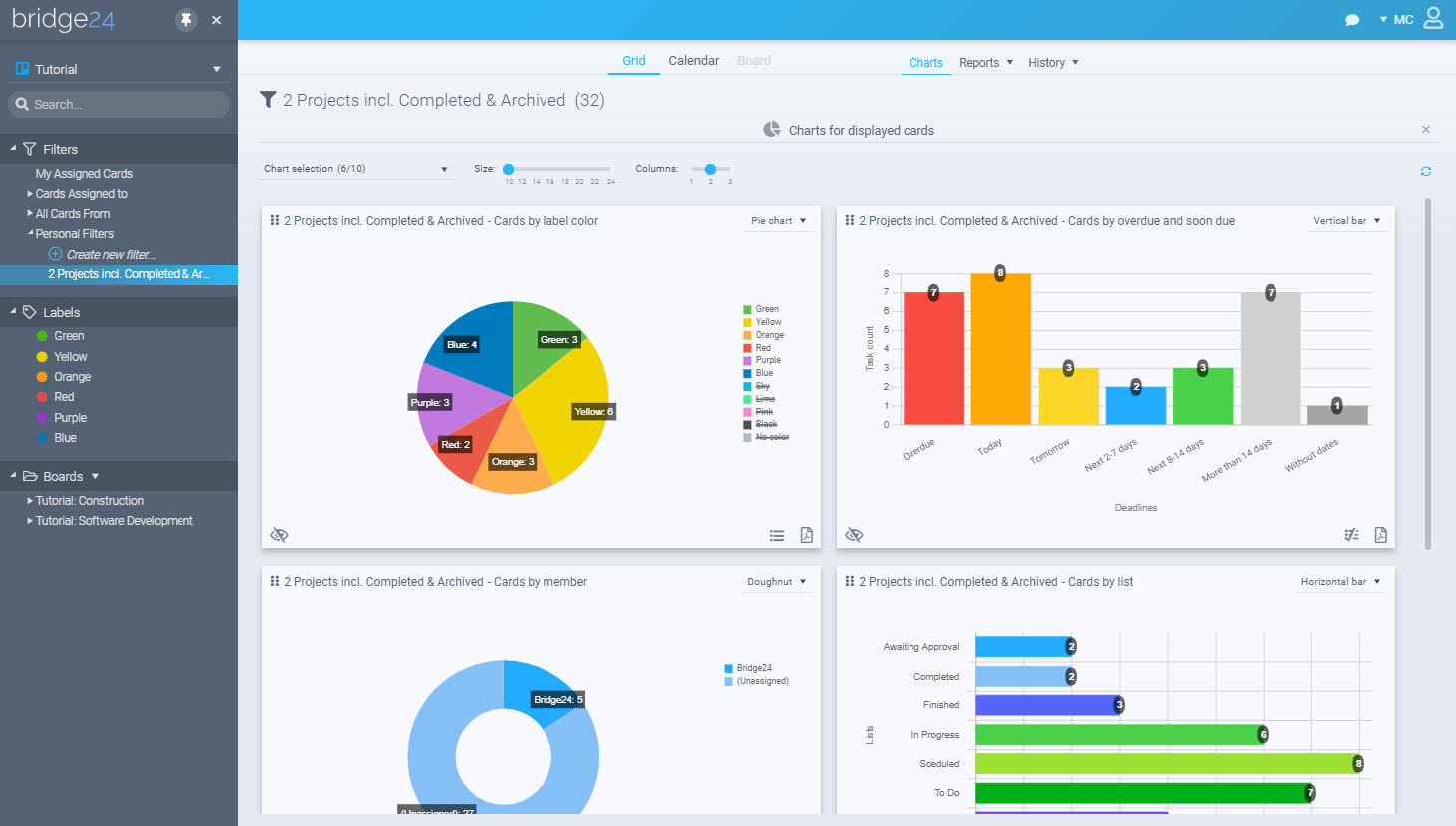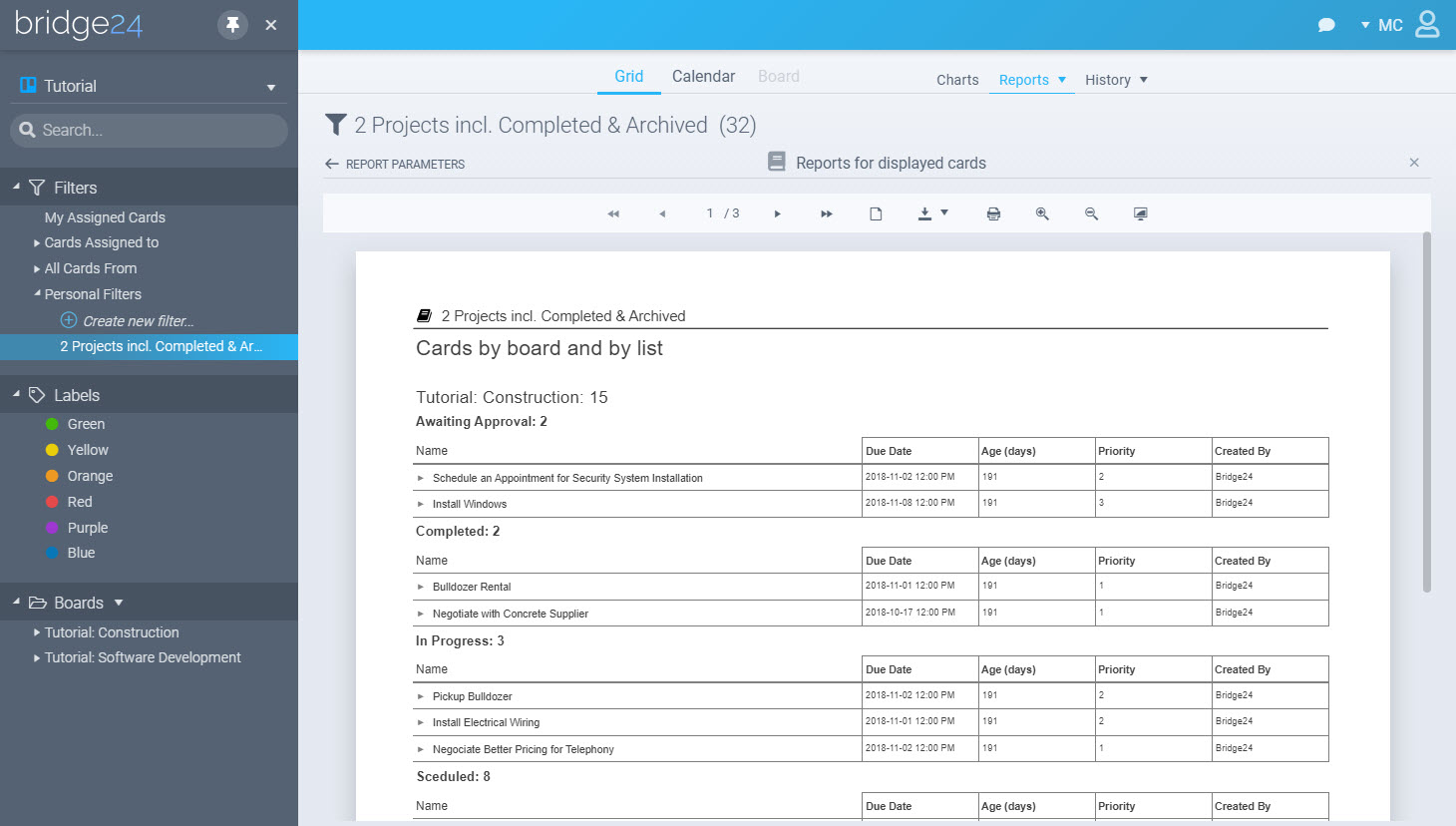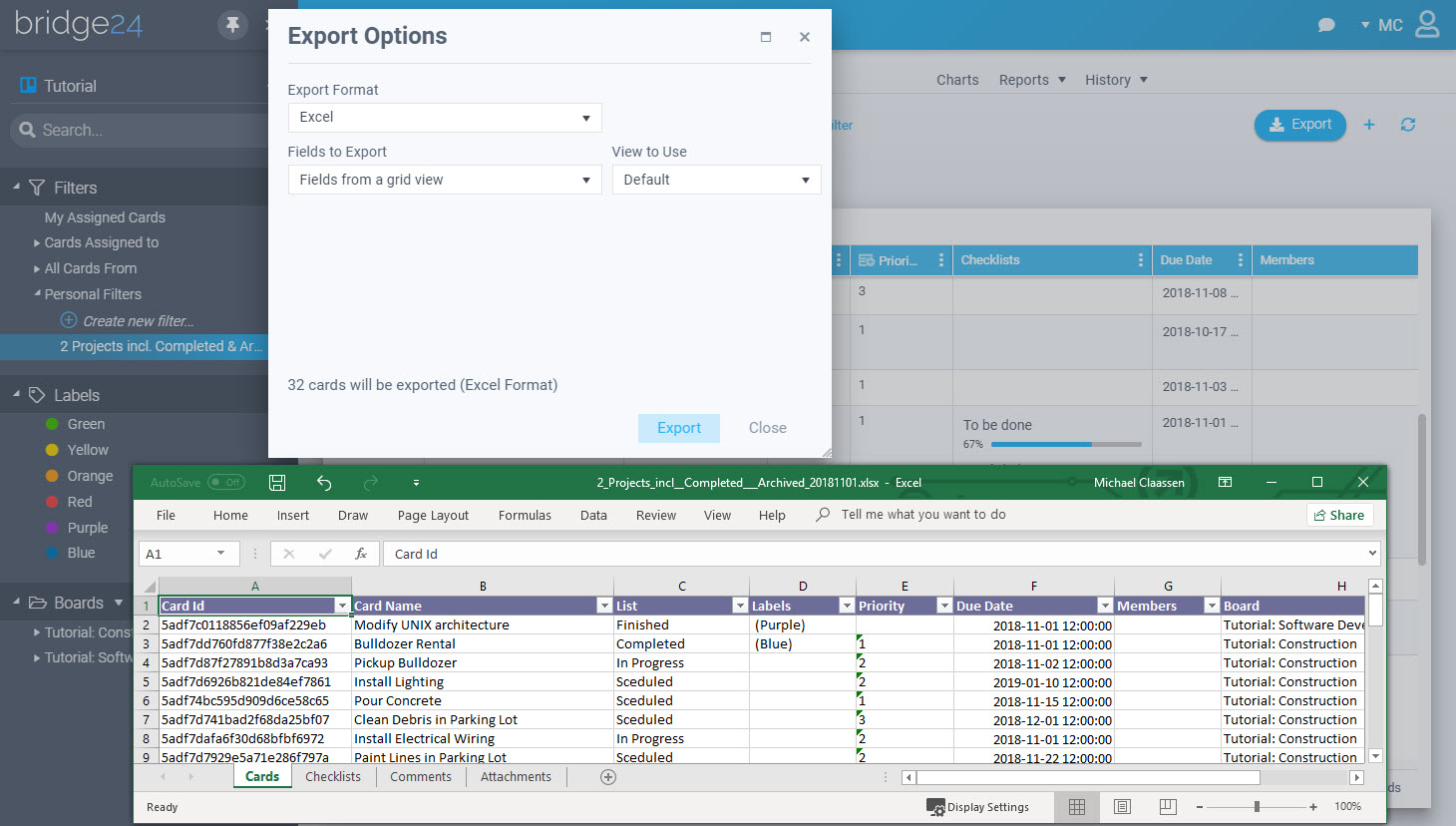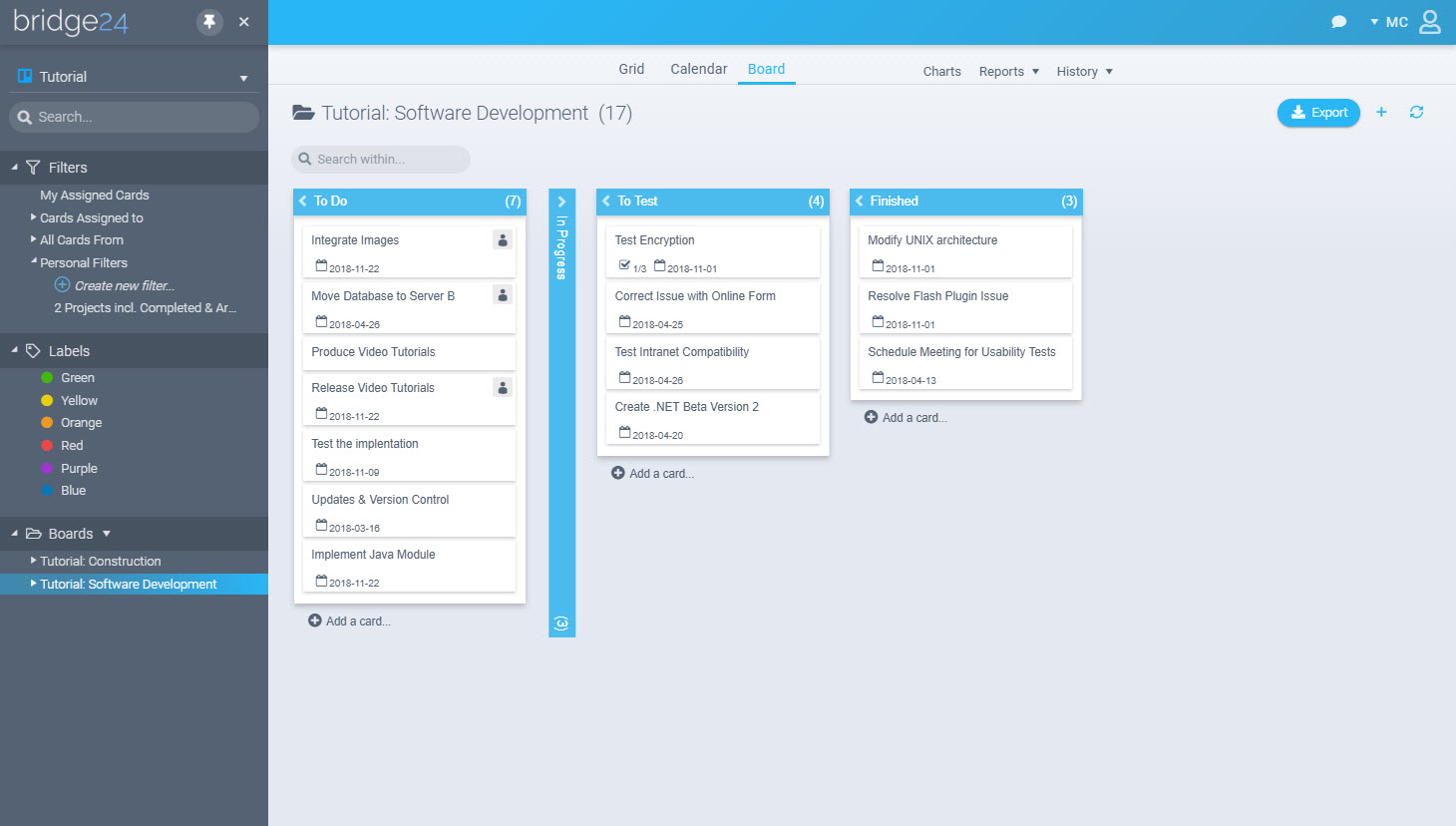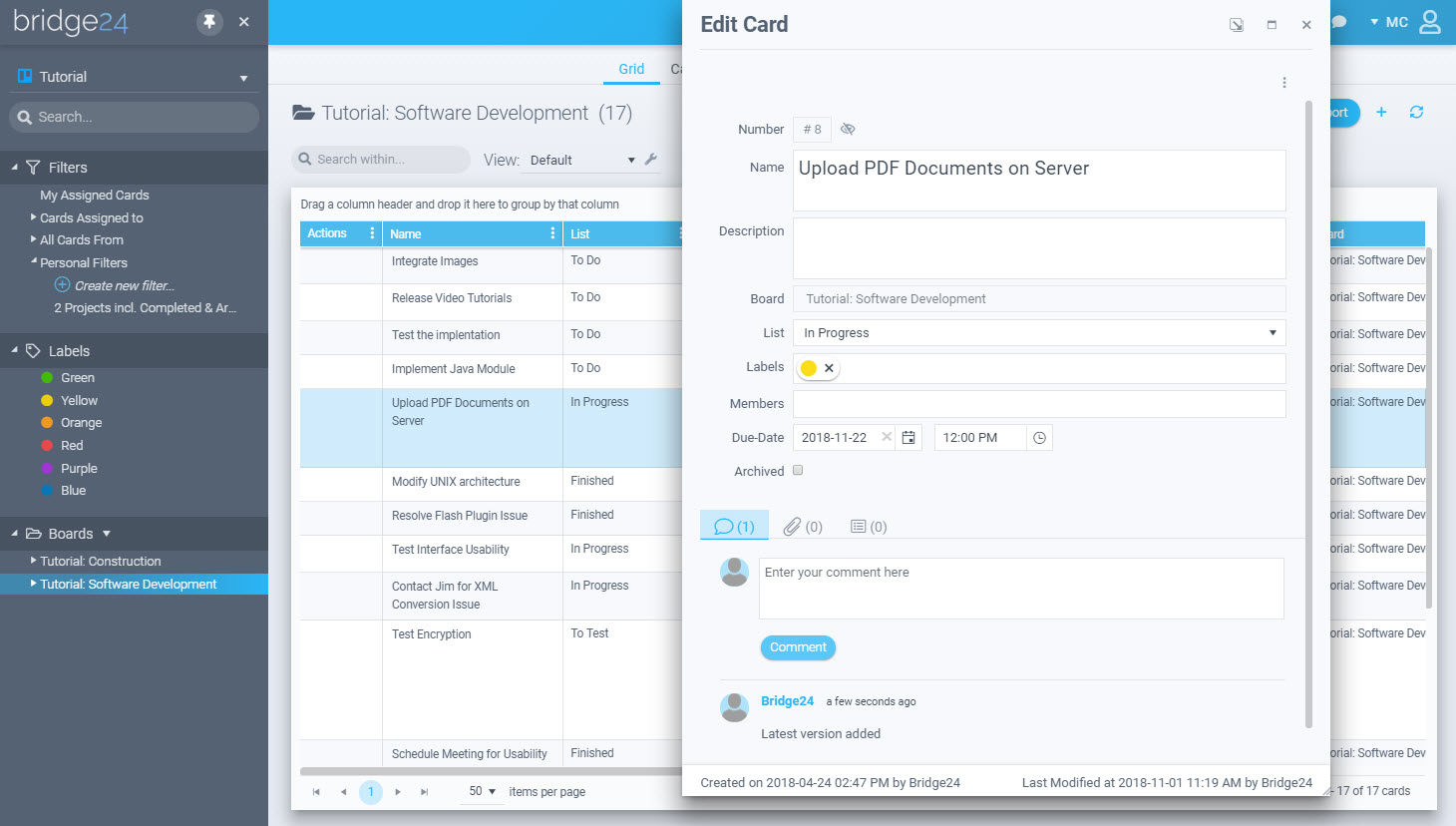 Advanced Reporting With Trello
The following video is a Bridge24 for Trello review done by Jelena Ostrovska.
It covers features like: reports, charts, and exporting.
Bridge24 For Trello – Board Analytic
Understand quickly how Bridge24 can be used for your reporting needs
this video review by Awais Mirza from his Youtube channel.
TRELLO'S
FEATURES & BENEFITS
There is no doubt that Trello is a great app, considered an industry leader, and serving millions of happy users. To keep the application simple and easy to use, some compromises are required. These compromises include providing basic features for more high-end or complex needs. Bridge24 is here to expand on those existing and sometimes non-existing features.
"To be honest, I think that its better to work in then Trello."
"Your product is amazing…I can't believe I did not find this earlier."
"I found bridge24 by searching for "Trello excel export" after trying some power-ups listed on Trello's website. Bridge24 (power grid) is the best product around to export filtered data to excel; the only one supporting custom fields that I know of."
"I really like the connector. I prefer your view rather than Trello."
"I am excited about Bridge24. It's as close to a silver bullet as I think possible. I was to the point of considering moving away from Trello …"
Start Your Free 7-Day Trial Today