Dynamic Connectivity
Instantly view and interact with your data between AceProject and Bridge24. This live connection ensures that you are using the most recent data in your views and apps within Bridge24.
Also, any actions taken within Bridge24 will instantly be applied in AceProject. It doesn't get any easier to connect and derive more value out of your data.  Begin today!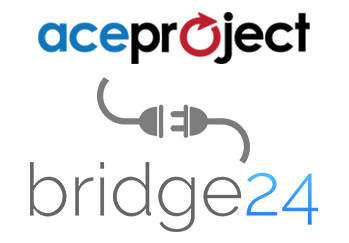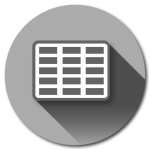 Power Grid
Easily access and view all project information from a convenient and filterable grid view
Save filters and views of your data

Update existing tasks across projects in one central area

Export filtered data to CSV/Excel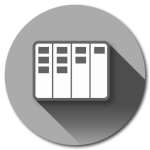 Kanban Board
This unique view of your data in a logical workflow makes a project more accessible
Display your project on a Kanban style board

Re-order tasks and change from list to list

Open task to easily edit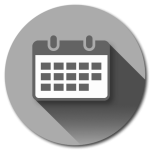 Calendar
Get a quick glance of work to be done in this intuitive calendar
View and filter tasks on the calendar view

Switch between day, month, year and daily agenda modes

Change task dates by drag and dropping

Power-Up Your Data
Some apps are very simple, yet rigid. They may allow minor flexibility or refinement. With Bridge24 gain greater control of your data to get what you want, when you want it.

Find that Elusive Feature
Have you ever wanted to (fill in the blank) in your task or project management app? Well, Bridge24 may already have what you are looking for. Powerful features to compliment your current system.

Boost your Productivity
Connect…simple. Access your data without compromising it…simple. Get things done…simple. Increase your productivity with Bridge24…simply awesome.
Bridge24 for AceProject Features: Taking your Data to New Heights
Powerful add-ons and features allow you to derive more value from your operational data and unleash its full potential. You do not need to change to another application, simply "Bridge" it!
Didn't Find What you were Looking For? Give us Feedback
Bridge24 is here to cater to your needs. Make sure you provide us feedback and tell us what is working (and what is not) as well as what you would like to get done with AceProject.  We'll get on it!
Testimonials
"Bridge24 provides greater flexibility to access and use our AceProject data"
"I can save views and filters for my AceProject data so easily. This tool is great! " – Greg D.
a
"Bridge24 adds another level of functionality to my existing AceProject experience"
"Bridge24 is a nice compliment to AceProject! i like it how my data is so easily accessible. "
"I have been watching the progression in the development of Bridge24. The initial result is really encouraging."
Become a Bridge24 User Today!