Find the feature that you have been missing!
Free Signup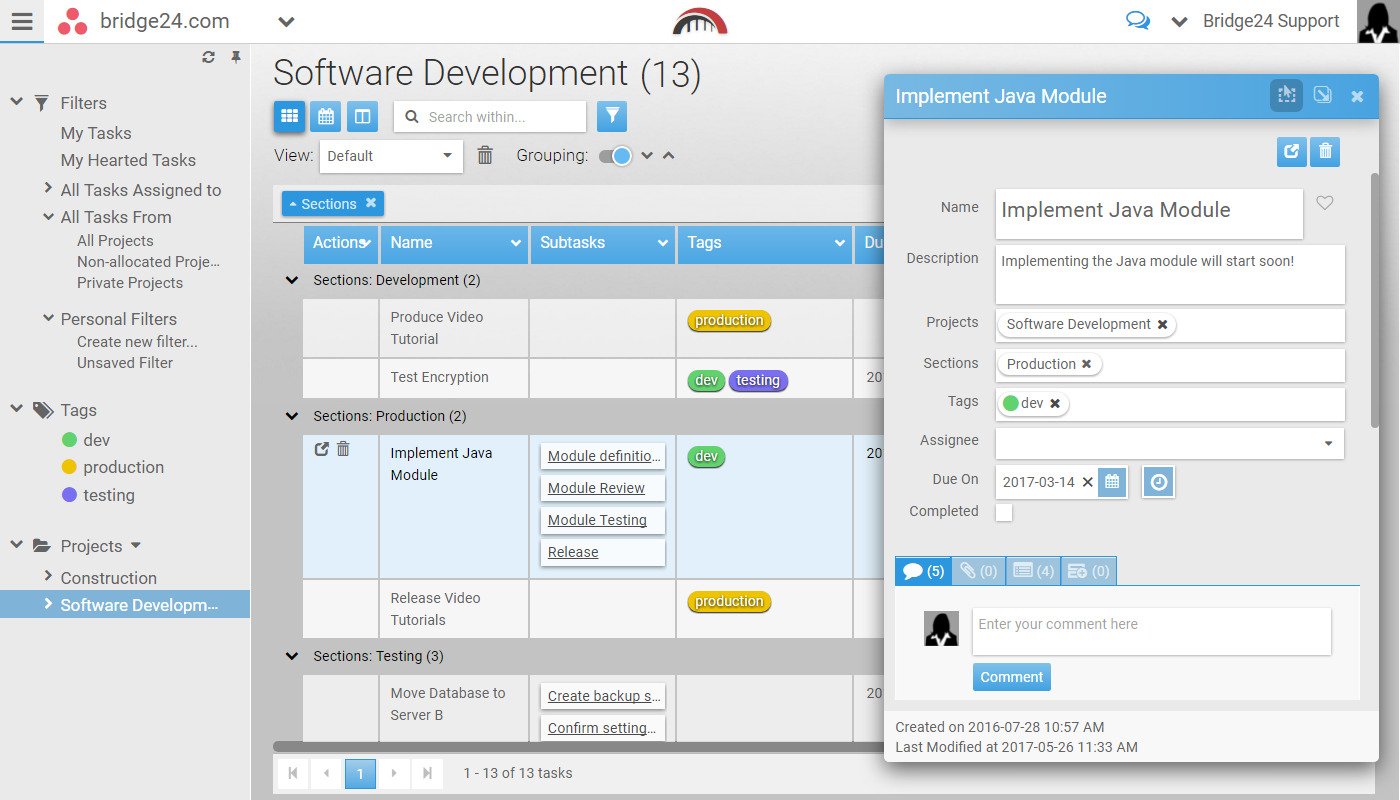 What is Bridge24?
Bridge24 is a complementary power application currently available for Asana, Basecamp, Trello and AceProject. It dynamically connects to your account and provides incredible features to visualize, filter, edit, export and more. Bridge24 is built for project planners and managers, normal day-to-day users and those requiring reporting capabilities for their light project management application. Bridge24 is filling the feature gap.
Is Bridge24 Free?
At this time no fees are charged but we plan to charge for the service in the future. We will be moving towards a subscription model by the end of 2017.
How does Bridge24 connect to my Data?
We use the official APIs (Application Programming Interfaces) created by the providers to connect to your account and retrieve/display/update your data. Access rights are maintained with your connection.