Bridge24 provides a powerful reporting capability for Asana, Basecamp, Trello, and AceProject. We now have added the ability to use advanced multi-field, multi-criteria filtering. Set date ranges and relative selects on all date fields, include/exclude values on text fields, and more!
Accessing advanced filters
The terminology and process have been modified slightly for filtering. The first step is to create your "Search" (or query) to retrieve the active dataset that you will want to filter. The Search is done on the left panel usually through a Custom search to retrieve multiple projects (including completed information) and displayed in the grid.
A new Filter drop-down is available in the header area and can be used in all views (Grid, Calendar, Charts). Use the "+" to add and name a new filter and set parameters. Filtering is available on all columns including custom field dates and values for Asana and Trello users.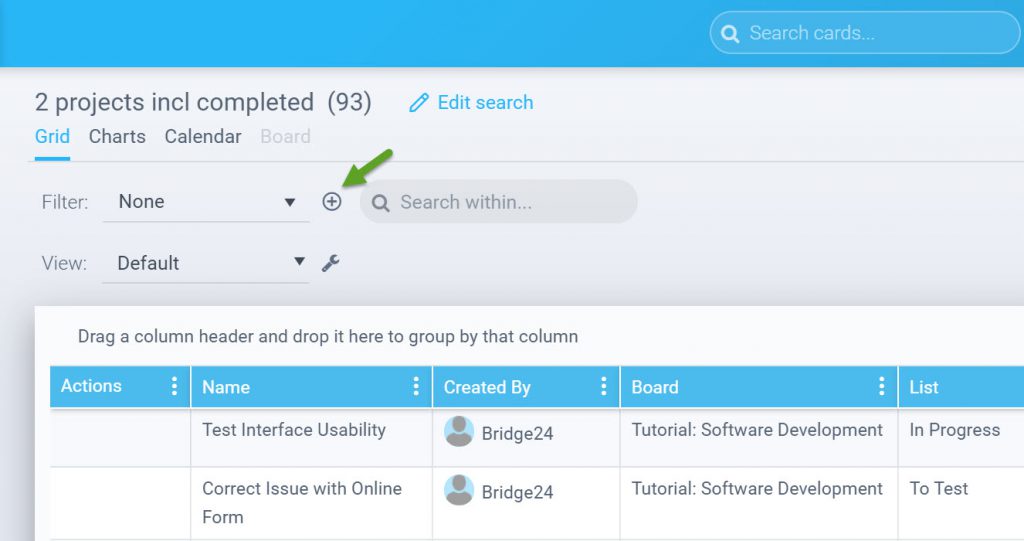 Advanced […]