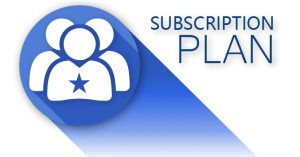 We have been working on refining Bridge24 and adding more features and value over the last year. Bridge24 is now at a stage of maturity moving out of our free beta period towards a new Subscription based model.
Plan Information
After much consultation with our current users, we have introduced 2 available selections opting for a simplified subscription model, a Free and a Premium level: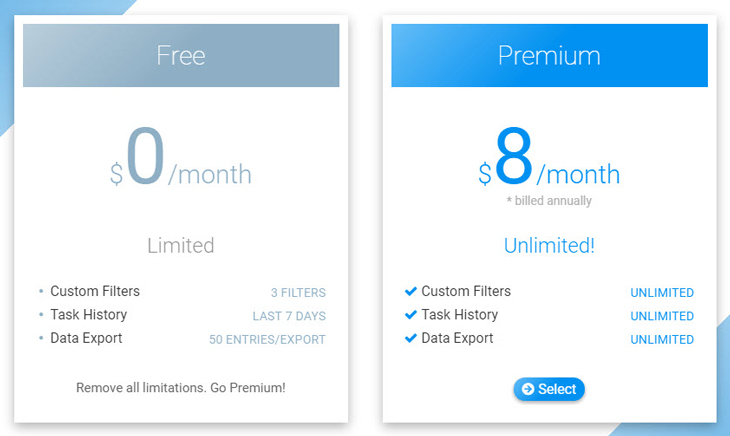 You are automatically subscribed to the free version upon creating your account. You can use the Free version for as long as you would like. You can see from above the reason to upgrade to the Premium level allows the removal of 3 limitations in the Free version, namely:
Custom filter limit set to 3 filters
Task History retrieval set to the last 7 days (other time periods outside of this period are blocked)
Data export limited to 50 entries in the export file
To Upgrade, simply click on the Go Premium button, or unlock icon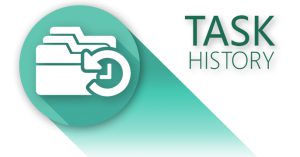 Bridge24 is proud to announce the release of the Task History (Activity Stream) for your connected account. Having access to project and task history of your data can answer many fundamental questions for events and actions that have taken place. The history can be used for your investigation or reporting purposes for Asana, Trello, Basecamp and AceProject. Consult the Asana task story, Basecamp or Trello activity stream history, or AceProject task history, in a convenient and powerful grid view that includes date range, assignment, event filtering and grouping.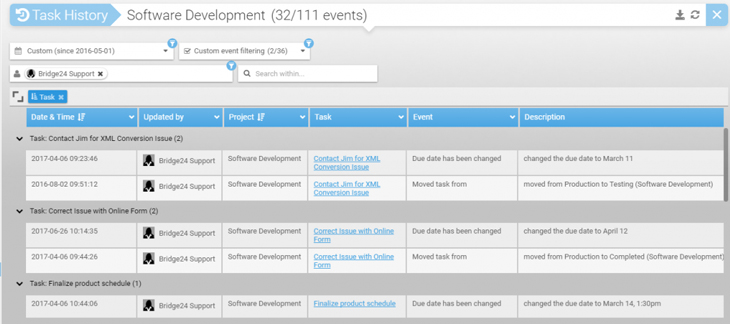 The History is useful for:
Accountability – Did last week's assigned tasks get completed?
Verification – Find all actions taken last Monday to confirm who made the changes and when
Performance – How many tasks were completed last month by each assigned user?
Reporting

Extract a list of all activity in 1 or several projects in a custom date range
What has occurred over the duration of a task?
What was done yesterday […]