A refreshing redesign of the Bridge24 interface is now available. We have worked hard to improve the look and feel as well as increase load speeds and make more fluid. Simply login to the app to start using!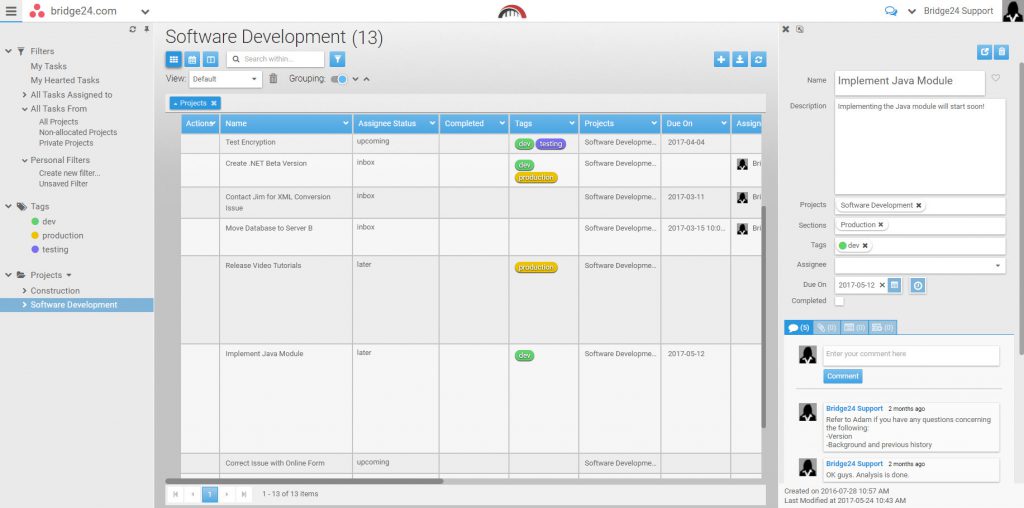 Design
A flatter design was chosen to bring it more up to date, and to make it clearer and lighter to view and navigate the interface. A number of settings have been re-positioned and modified slightly to be used more efficiently. Standardizing the design allows us to more quickly integrate new features moving forward.
Not only has the design improved, but general performance has increased as well. The grid is now smoother to scroll as well as transitions between views are much more fluid.
Enhancements Available
On loading information or refreshing, progress bars were greatly improved to provide better knowledge of the state of the application.

AceProject: Added some missing