We are excited to announce that Bridge24 has been accepted in the App Extras directory for Basecamp. Bridge24 for Basecamp is a reporting and exporting application that enhances the functionality of Basecamp.
Access the Basecamp Extras page detailing the connection with Bridge24 in the reporting section. Bridge24 was classified in the Reporting category since one of the main uses is to dynamically display and filter Basecamp to-dos and of course create reports. Although it does much more than that, including a power grid and exporting any view to Excel.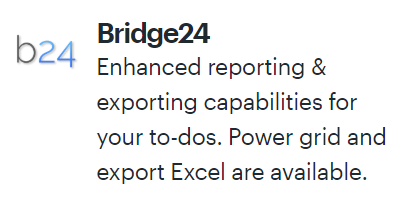 Filter To-Dos
Create & save multiple filters for easy access to specific information
Use the Quick Search in all views to quickly filter & display information
Use multiple level grouping & sorting to segment to-dos easily
Advanced Reports
Basic and Advanced reports provide a way to organize and present your to-dos across projects. The advanced reports contain 2 grouping levels and […]

Asana is an online application that helps teams manage their projects and track its progress. As more people and organizations adopt it as a business solution, more feedback and requests also are given to improve it. As of August 2018, new features are now available to customers with its latest release. They cover a wide range of areas, from boards and tasks, to custom fields and mobile apps. For a powerful reporting and exporting tool for Asana, give our own tool Bridge24 for Asana a try, or access it in their own Integration page.
On Boards
The Board layout is one of the views available in Asana. It allows users to organize work and move it across columns. They can quickly see an overview and its progress as tasks move from one phase to the next. With the latest release, they can now drag multiple cards simultaneously to another column. Users just have to press Cmd or Ctrl and click on the multiple tasks on the board. […]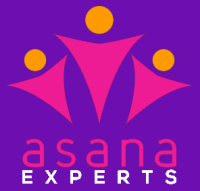 Asana project management software is an online application that enables its users to centrally collaborate on project and task information. With this tool, teams are able to coordinate their work better together. Members know what to do, who will do it, and when they need to do it. Businesses and organizations have been transformed for the better, and those who adopted it are enthusiastic to share their knowledge and experience to others. As an experts directory, Asana Experts is one of the most complete for people looking for help. For a powerful reporting and exporting tool for Asana, give our own tool Bridge24 for Asana a try, or access it at their Integration page.
Introducing Asana Experts
Asana Experts is the go-to place for individuals, teams, and companies looking for expert resources and professional services regarding Asana. It is a comprehensive list that includes experts across the globe. Its main goal is to encourage interactions within the Asana community. Now, Asana hosts its own community site […]