After several requests from our Trello customers, we are pleased to announce that you can now view cards from all your workspaces simultaneously. Previously, you had to select a specific workspace, but now a new option is available to you: "All My Workspaces".
How to display all cards from all workspaces?
On the left-hand side panel, instead of selecting a specific workspace, you can now select "All My Workspaces". The image below shows a search from two boards of two different workspaces. The grid view indicates 105 cards grouped by two workspaces.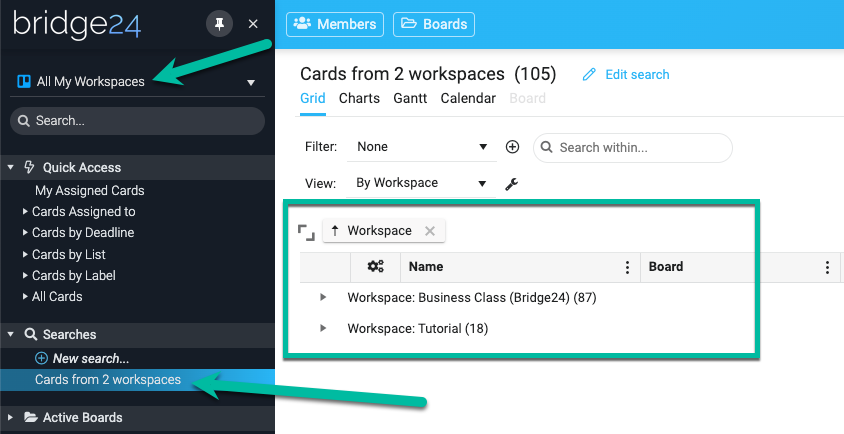 Where can I see my cards by workspace?
Most views can show your cards by workspace.
Charts: Create a chart and see your cards by workspace (vertical […]
Grid: The workspace column can be added in the grid view. You can also group by workspace and sort by workspace;
Charts: Create a chart and see your cards by workspace (vertical […]