It is here! For all those campers out there requiring structured access to To-do's across projects, you will be pleased to know that we have released support for Bascecamp 3 in Bridge24. Quickly connect, display and consult To-do's in our Power grid, then export them into Excel and CSV.
Within the Power Grid, easily:
Show/hide columns and ordering – view or hide only the fields you want to see
Column sorting – ascending/descending
Group columns – Quickly consolidate information using values in a column
Search within – isolate To-do's containing keywords
Edit a To-do – Click on a To-do and edit from the Basecamp3 pop-up
Create Filters:
Create and use filters to allow quick access to what you are looking for. Filters are easily accessible from the left tree view. Filter by project, assignee, status and include incomplete and completed to-do's.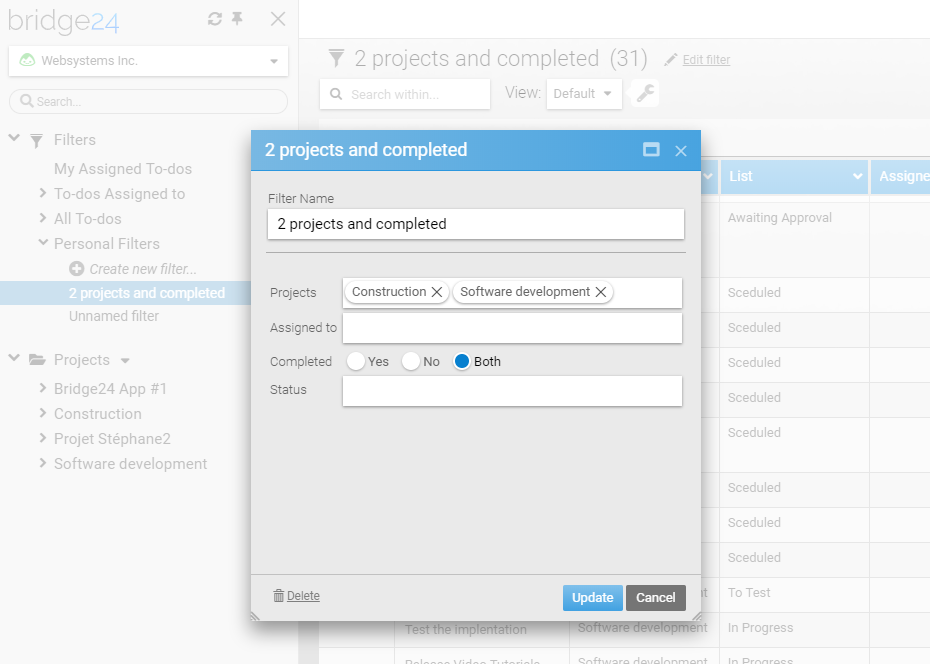 Export your To-do's to Excel:
Excel and CSV export formats supported
Fields […]


Basecamp project management and team communication software is helping more and more companies get a better handle of things. By seeing exactly what needs to be done, teams and organizations have become more efficient in how they accomplish work. At Basecamp itself, employees frequently make presentations, such as mockups or interface design revisions. When presenting before and after screens, they are usually limited to showing only full-width images. Thus, presenting a comparison is difficult, until about a month ago. Now, users can add image galleries to support and enhance their writing. Also available are enhancements on toolbar for images, and support for recurring events. For a great reporting and exporting tool for Basecamp, we recommend you use our own tool Bridge24 for Basecamp.
New Side-by-side Image Gallery
Image galleries are great additions to written posts. As they say, a picture is worth a thousand words. Galleries are very useful in sharing screenshots, showing comparisons, presenting mockups, sketches, and photos. Now, it is easy to make a gallery of […]

Basecamp announced that they have stopped with their own SMS verification program as a security factor for signing in. This is in light with the report from the US NIST that SMS as a second security factor is insecure and is no longer recommended when signing in web applications. Therefore, Basecamp has switched to Google's 2 Factor Authentication system since July this year. It also has new features such as a brand new tab, a view switcher, and other updates since version 3.9.3. For a great reporting and exporting tool for Basecamp, we recommend you use our own tool Bridge24 for Basecamp.
More Secure Basecamp Login
The US National Institute of Standards and Technology reported as early as 2016 that using SMS to deliver 2 factor authentication is unreliable and insecure because of the likelihood of interception. Basecamp has had its own homegrown SMS verification program. Now that it has been ended, users who wish to secure their account with 2FA need to log in using their Google […]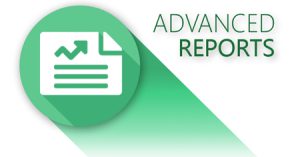 A lot of requests have been made for more customization of reports for output to PDF and Excel, etc. One frequent request has been the ability to add more columns to the report. In the most recent release, a more Advanced and flexible report has been provided including:
2 level grouping (project and assignee, or board and member, etc)
Indentation of subtasks (down to 5 levels) for Asana, and inclusion of checklists for Trello
Adding up to 4 additional fields to the output
Select Report Parameters:
First level – The top level grouping column
Second level – The next grouping column to classify/group by
Asana: Subtask level – How many subtask levels will be included. Select "none" to not include subtasks in the report.
Trello: Display checklists – include checklists in the report
Selected columns – In addition to the Task name, choose 4 additional fields to add into the report. You can add also your custom fields
Status to exclude – […]


Trello helps countless teams manage their projects in an easy and fun way. And it gets easier and more exciting as new features become available almost every month. Now, users are using emoji reactions, an informative Home screen, and an Inspiration portal, among others, to collaborate with the rest of the team in better and more meaningful ways. In fact, just this July, this project management software introduced several new features, 3 Power-Ups and mobile app enhancements that will bring more smiles. If you are looking for a great reporting and exporting tool for Trello, we suggest trying out our own tool Bridge24 for Trello.
New Features: New Sort Options
Users now have more options to sort their card list. Depending on the items added on the cards, people can now sort by date created, either newest first or oldest first. They can sort by due date, if that is added on the cards. They can sort by the number of votes a card received, if the Voting […]

Trello visual project management and work organization software is being used by individuals, teams and companies across the globe. It enables them to complete tasks, meet deadlines, and achieve goals in a simple and collaborative way. It is easy to use and very flexible. Power-Ups or integrations allow the software to bring in more features from third-party applications. These Power-Ups provide stable and reliable functionality to core features. Another way to enhance the PM software is by using browser extensions. If you are looking for a great reporting and exporting tool for Trello, we suggest trying out our own tool Bridge24 for Trello.
8 Trello Browser Extensions
These browser extensions enable Trello users to experience an additional one or more features. They are all Chrome extensions, but if similar ones exist for other browsers such as Firefox and Safari, they are mentioned. Opera users can add all the extensions for Chrome but they need to install the Chrome Extensions add-on first.
1. Original Card Counter for Trello
Original Card Counter […]