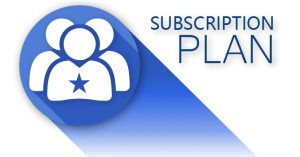 We have been working on refining Bridge24 and adding more features and value over the last year. Bridge24 is now at a stage of maturity moving out of our free beta period towards a new Subscription based model.
Plan Information
After much consultation with our current users, we have introduced 2 available selections opting for a simplified subscription model, a Free and a Premium level: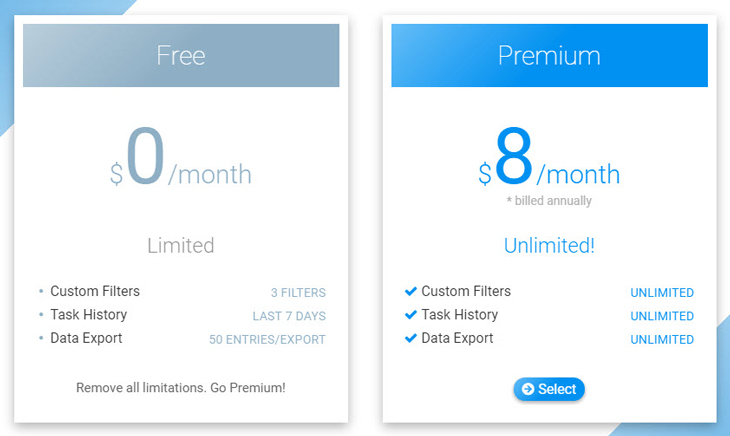 You are automatically subscribed to the free version upon creating your account. You can use the Free version for as long as you would like. You can see from above the reason to upgrade to the Premium level allows the removal of 3 limitations in the Free version, namely:
Custom filter limit set to 3 filters
Task History retrieval set to the last 7 days (other time periods outside of this period are blocked)
Data export limited to 50 entries in the export file
To Upgrade, simply click on the Go Premium button, or unlock icon

Asana facilitates project collaboration among teams and their external partners. They are able to manage their projects, organize their documents, and communicate more clearly and quickly with one another. As a result, teams are more productively moving work forward to the benefit of all. Collaboration is key in obtaining instant clarification and feedback. However, without the proper control and permission, it can also lead to unintentional mistakes and unwanted damage. To lock things down more securely, Asana is announcing the availability of comment-only projects in Asana Premium. For a powerful extension to Asana, give our own tool Bridge24 for Asana a try, or access it on their Integration page.
Comment-only Project and Use Cases
Asana is being used by a great number of teams for different project collaboration and other purposes. For example, people use the app in setting up IT request projects, where employees can easily add requests. However, some projects may require a lot of input from others but should only have a few who […]

Asana task and project management software is a popular collaboration tool present in 192 countries. Teams and companies around the world use it to track their projects and facilitate their communication. The majority of its users come from North America, and previously, its interface is only in English. However, as more and more people and teams realize the benefits of using web-based PM tools, up to 45 percent of Asana's paying customers now come from outside the US. To improve their experience, Asana is announcing that the PM app is now available in French and German, for starters. For a powerful extension to Asana, give our own tool Bridge24 for Asana a try, or access it on their Integration page.
Making Asana Easier for French and German Customers
Asana is committed to helping teams work in the most comfortable and productive way. Consequently, that includes working in one's native language. Thus, it is exciting for the Asana team to provide a better experience to the customers that […]

Trello is a collaboration and productivity tool that is being used for managing projects and organizing work. All members of the team see the same board, lists, and tasks, get a better picture and communicate with greater clarity. However, a great number of people still use email as the starting point of communication. Unfortunately, the email inbox is not the best tool to manage our task list. As such, work items, sometimes very important ones, end up getting lost in the inbox. Recently, Trello introduced an add-on for Gmail to help users regain control. For a brilliant extension to Trello, we suggest trying out our own tool Bridge24 for Trello.
The New Trello Add-on for Gmail
The new Trello add-on for Gmail is available for installation today. Users can get it for the web and for Android from the G Suite Marketplace. Installing the add-on provides the user a better way of managing emails and easily transforming messages directly into actionable items. All these is doable within […]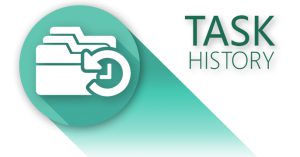 Bridge24 is proud to announce the release of the Task History (Activity Stream) for your connected account. Having access to project and task history of your data can answer many fundamental questions for events and actions that have taken place. The history can be used for your investigation or reporting purposes for Asana, Trello, Basecamp and AceProject. Consult the Asana task story, Basecamp or Trello activity stream history, or AceProject task history, in a convenient and powerful grid view that includes date range, assignment, event filtering and grouping.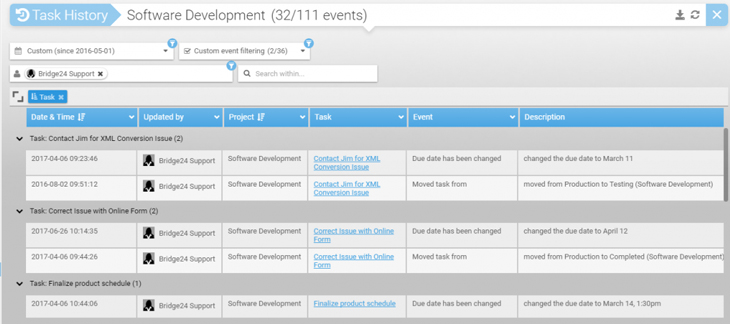 The History is useful for:
Accountability – Did last week's assigned tasks get completed?
Verification – Find all actions taken last Monday to confirm who made the changes and when
Performance – How many tasks were completed last month by each assigned user?
Reporting

Extract a list of all activity in 1 or several projects in a custom date range
What has occurred over the duration of a task?
What was done yesterday […]