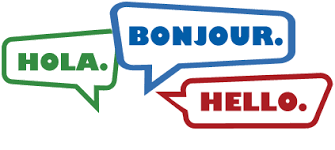 In addition to great features included with Bridge24, it also provides a way to work with Asana and Basecamp in another language other than English. Connect to these applications and view and interact with your information in an interface in your native French or Spanish. Features to edit tasks and to-dos, as well as produce reports and export to Excel are included.
Below is an Asana account connected to Bridge24. All menu items in the left panel, column headers, pop-up dialogue labels and notifications are provided in French and Spanish. Since much of the functionality to update tasks is possible within Bridge24, use this interface to work with your data from Asana or Basecamp. (Also supported for AceProject and Trello)
To select the language of the interface, click on your profile image on the top right of the application, and change the language setting. The following is Bridge24 connected with an Asana account with the French language setting: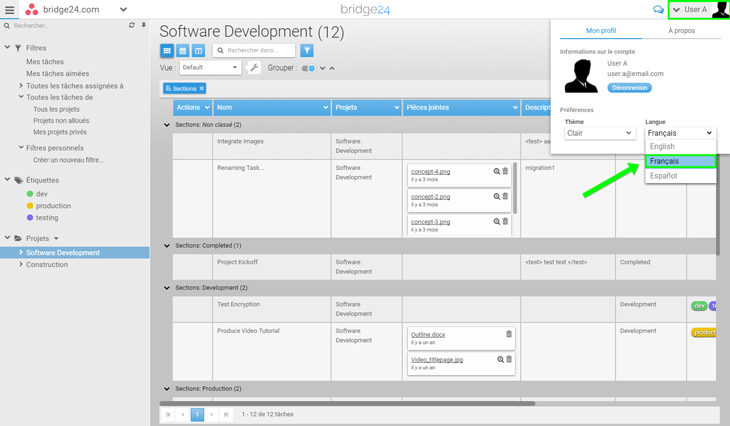 Here is Bridge24 with the Spanish language setting: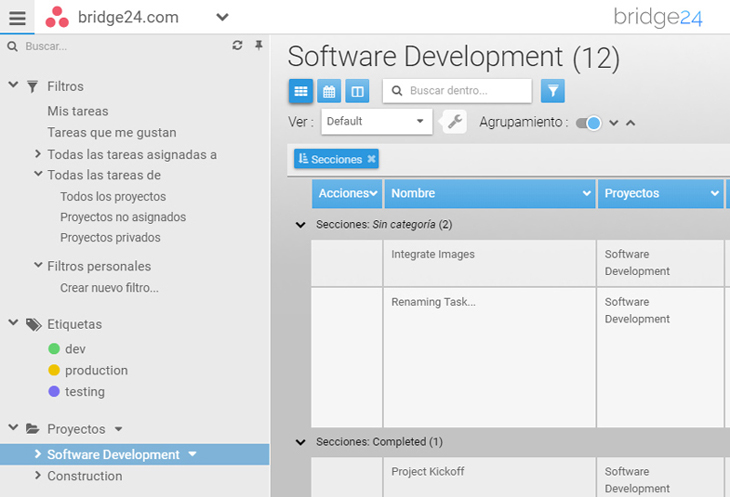 Bridge24 is a flexible product created to add functionality on top of products such as AceProject, Asana, Basecamp, and Trello. It includes the following:
Power Grid including filtering and grouping
Calendar views such as day, month, and agenda
Kanban style board with collapsible lists
Export filtered tasks from any view to Excel/CSV
Now enjoy using these features in your native English, French or Spanish!