Trello work management and tracking software is a free and flexible way of organizing projects and tasks. But it is also fun and rewarding to use the visual system of boards and cards. Different teams and individuals use it in various, creative ways. Prioritizing work and collaborating with others has become easy and efficient. This February 14, users get a V-day treat as emoji reactions go live. If you are looking for a great reporting and exporting tool for Trello, we suggest trying out our own tool Bridge24 for Trello.
How to Add an Emoji Reaction
Emoji comes from the combination of the Japanese words for picture and character. Emojis are graphic symbols that represent an idea. In computer usage, it conveys its meaning through its resemblance to an actual object. Unlike emoticons that use typographs, emojis are actual images of facial expressions, common objects, gestures, and others.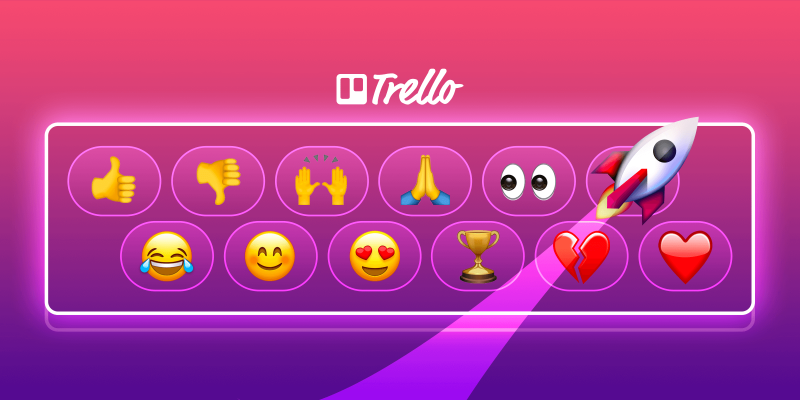 To add an emoji reaction to a comment in a card, users just […]