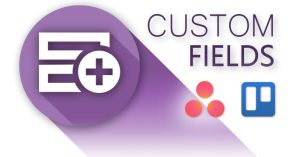 We are pleased to announce the support of custom fields for both Asana and Trello within Bridge24. Asana and Trello released their custom field features a few months ago and support for them instantly became the most requested feature from our users. We decided to implement this feature as fast as we could since we found that supporting custom fields would add amazing possibilities for reporting and exporting.
What are custom fields?
Custom fields provide a way for users to tailor their experience by adding more project fields that can qualify tasks or cards. This opens up many possibilities for workflows. For example, you can now create and use a field containing an accounting ID code, or a drop-down list of values to choose from. This flexibility opens Asana and Trello up to be much more than simple task management solutions.
Asana
Available custom field types:  number, text, drop-down list
Allows an infinite number of custom fields and is available in paid subscription accounts
Trello
Available custom field types: text, number, date, yes/no checkbox, drop-down list
Allows 5 custom fields per board and is a Power-Up that can be activated
Value of custom fields within Bridge24?
Since we now support custom fields, what does this mean for Bridge24 users? This means that you can use it like any other field in Bridge24. In the Power Grid it can be added to any view, sorted, grouped, even between projects. Of course, Asana and Trello custom field data can be exported to Excel/CSV for easy reporting.


How to use custom fields in Bridge24?
If your project contains a custom field, access the field through the column Show/Hide options and check it. The custom fields have a special icon to distinguish them: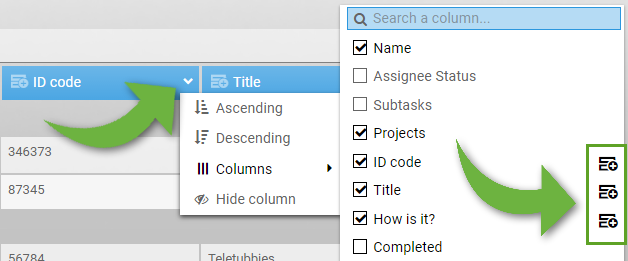 On the Edit task or card panel, the custom field information is available in read-only at the bottom:

We hope you will enjoy using custom fields in Bridge24! Feel free to leave us your comments using the form below. To know more about our latest improvements, read our Release Info page.