Trello is helping people organize and complete their work in a more visible and efficient way. Its system of boards, lists and cards is turning users into more productive professionals and team members. Recently, it has announced the availability of the new Add-In for Outlook. In collaboration with the Microsoft team, Outlook users can now easily create cards directly from their emails, complete with descriptions and due dates. Thus, people can continue to organize work with their PM app without leaving their inbox. For a brilliant extension to Trello, we suggest trying out our own tool Bridge24 for Trello.
Turn Emails into Trello Items
Trello Add-In for Outlook is creating a great impact to millions of users, allowing them and their teams to stay on top of everything. With this integration, users do not have to open another application. As such, time is saved and efficiency is increased. In one smooth operation, users are able to turn email messages into actionable items. For instance, from a user's inbox, he or she can assign cards to team mates, collaborate on projects and get perspective on work.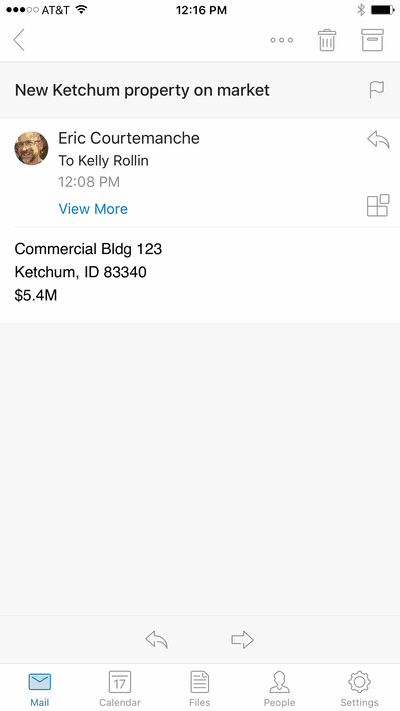 In particular, here are some examples of what users can do with emails using the add-in. They can use it:
To add a request for demo or quote in the CRM board
To create and track an application for an open position in the HR board
To include and organize feedback from a client, customer or stakeholder in a product roadmap board, or
To enter bug reports as tickets and track them through resolution in the issues board.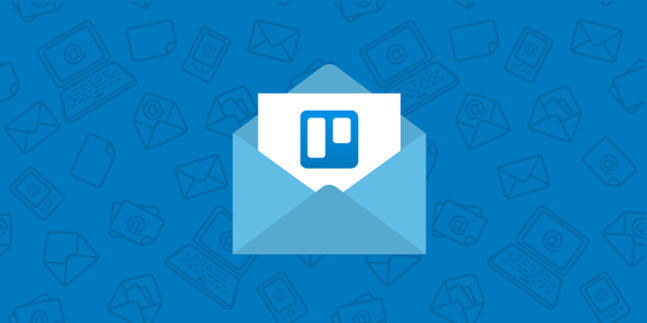 How to use the Trello Add-In for Outlook
Outlook users on the web can start using the Trello Add-In on their browser by first clicking the gear icon to display the Mail Settings. Thereafter, they should select the Manage integrations option. From the list, they should search for and select Trello, then turn on the add-in. After that, they will be able to see a Trello icon on the top right corner whenever they open an email. They will be able to create a new card when they click the icon from an open email.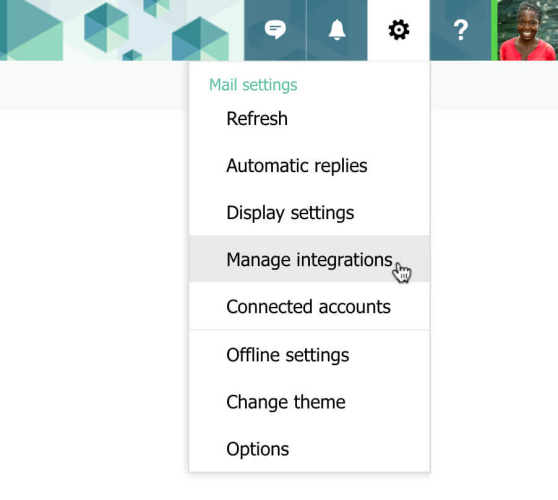 Getting Started on iOS
For Outlook users on iOS, they should go on to Outlook Settings, then add-ins. To turn it on, they should tap the '+' sign next to the Trello add-in. Henceforth, they will see the add-in icon in the email header every time they open an email. Tapping it will launch the add-in. Users can create a card by first selecting the board and list they want the card added. Consequently, the card's name will be the email subject, and the description will be the body of the email. This is by default, but users can edit both. Also, users can add a due date. From Outlook, users can instantly go to Trello and work on the new card by clicking View in Trello button. This appears after successfully creating a card from email.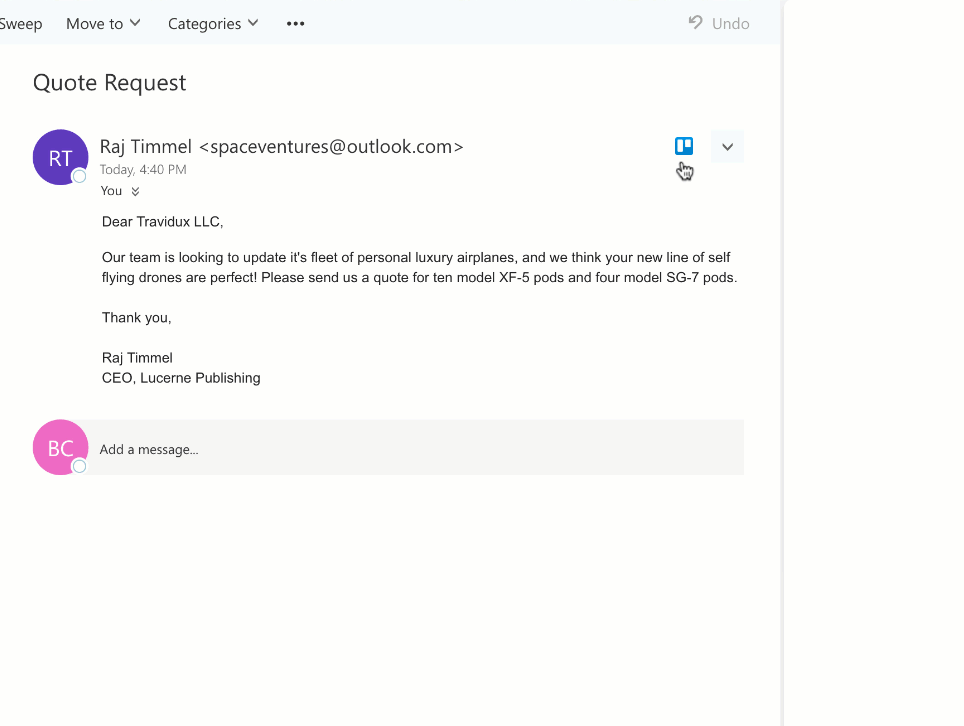 Available Versions
The Trello Add-in for Outlook is available in several versions. For the web, it is available for all users of Outlook.com, Office 365, or Exchange 2013/2016 mailboxes. On desktop, it is available for Outlook 2013/2016 for Windows, Outlook 2016 for Mac Insiders with Outlook.com, Office 365 or Exchange 2013/2016 mailboxes. Mobile users can avail of it on Office 365. It is gradually rolling out for Outlook.com, and coming soon on Android. To learn more about this latest add-in and other announcements, visit Trello on Facebook, Google+ or Twitter.