After many customer requests, we have made the decision to provide support for Portfolios and the new Time Tracking module from Asana. This means that you can now utilize these new fields for your tasks: portfolio, estimated time, and actual time. Additionally, these fields are accessible in all views within the application, such as Grid, Charts, Calendar, Gantt, Reports, History, and Export.
Please take a look at the screenshots below, which illustrate how you can use these new fields.
Display your tasks by portfolio in the grid view
On the left-hand side panel, you can view your Portfolio list located under the "Tasks by Portfolio" node. If you click on a portfolio name, it will show you all of the tasks associated with that particular portfolio.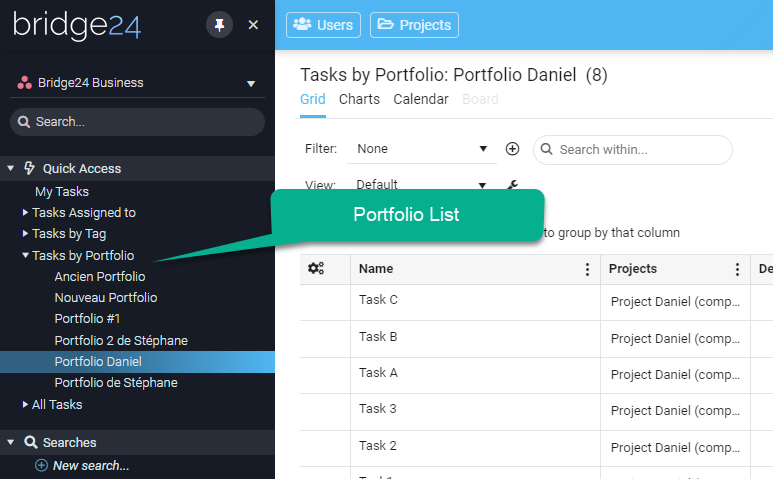 Generate a chart for your tasks grouped by portfolio
By selecting Portfolio as the grouping level when creating a new chart, you can easily view the corresponding tasks by clicking on any segment of the chart.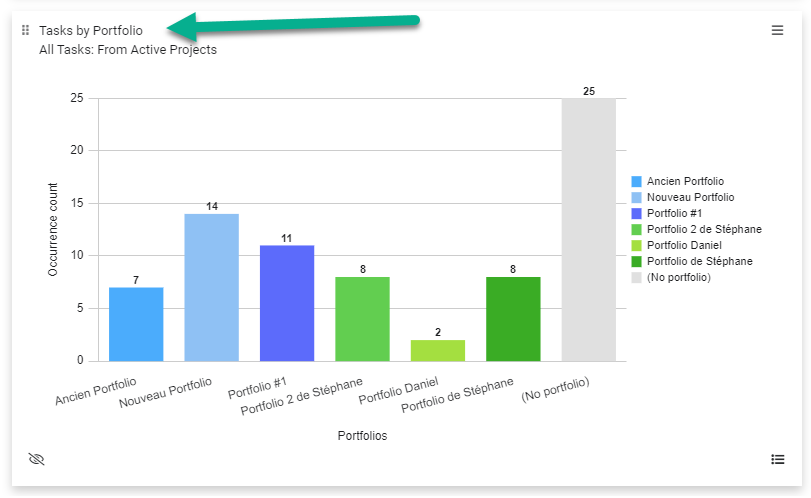 Generated a report with portfolio, actual time, and estimated time fields
When you generate a report, you can now group, sort or display any of the new fields.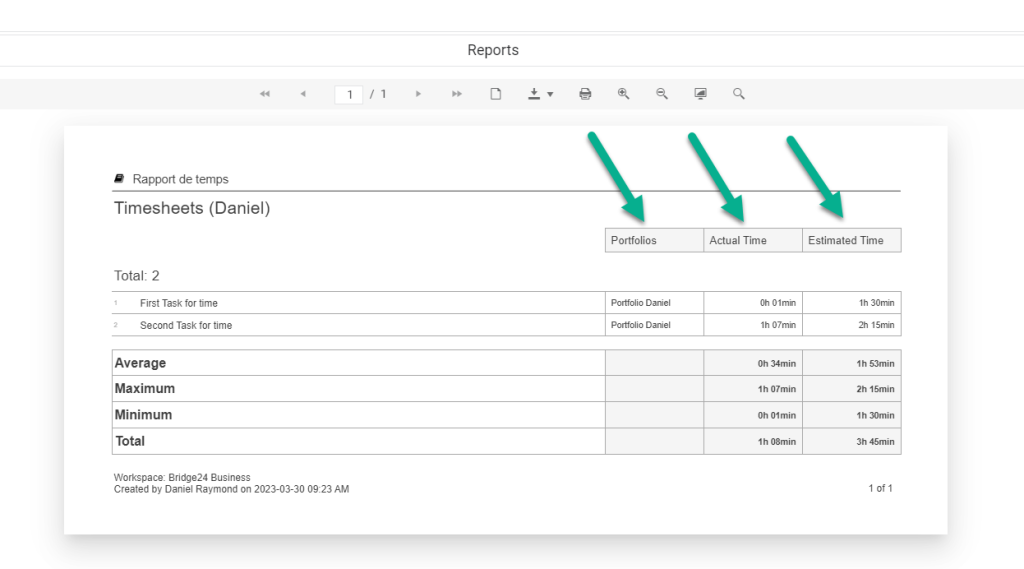 Export your tasks to Excel with portfolio and time-tracking fields
When you export your tasks to Excel/CSV, the new fields will be available.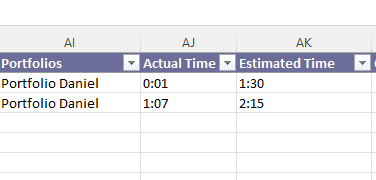 Global view with both portfolio and time-tracking fields
The image below represents a global view with all new fields. In the left-hand panel, there is a list of your Portfolios. The grid view allows you to see the tasks associated with each portfolio, as well as the estimated time and actual time fields. Moreover, when you open a task, the task panel will also show the portfolio and time-tracking fields.