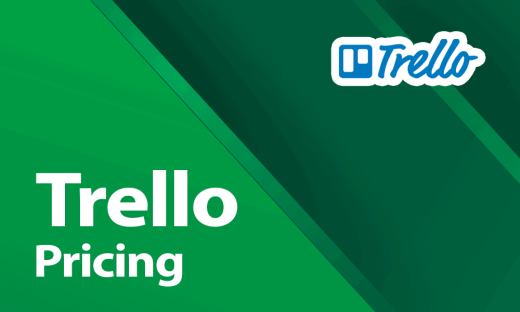 Trello is a widely used project management tool that assists teams and individuals in organizing and prioritizing their work. The platform provides a user-friendly and straightforward way of managing tasks and projects, and it is free to use for individuals and small teams. However, for larger organizations and businesses, Trello offers a selection of paid plans that provide extra features and functionality. This article will examine Trello's pricing options and the benefits they provide.
How Much Does Trello Cost?
Trello's pricing structure is clear and easy to comprehend, simplifying the process of selecting the appropriate plan for your requirements. Trello has four pricing plans to choose from, which are as follows:
Trello Free – A suitable option for those new to Trello, offering better value than other free plans.
Trello Standard ($5 per user per month) – Appropriate for small businesses on a budget that requires additional features beyond the free plan.
Trello Premium ($10 per user per month) – Ideal for expanding businesses, providing most of the necessary project management features.
Trello Enterprise ($17.50 per user per month) – Perfect for larger companies but may be excessive for teams smaller than 100.
If you feel that Trello's pricing is too high for your budget, you may consider looking at some other software alternatives: Top 10 Best Project Management Software & Tools.
Users who can't switch to software other than Trello but are still in need of additional reporting and exporting features can use Bridge24 for Trello.
Trello Free Plan
Trello's free plan offers unlimited personal boards for a single user, with a limit of 10 boards per workspace. The free plan allows users to add an unlimited number of cards (tasks) to their Kanban board and unlimited lists. Trello users can attach up to 10MB per file on task cards and enjoy unlimited power-ups per board, which are enhancements add to the platform's capabilities. The free plan includes custom backgrounds and stickers, unlimited activity logs, assignee and due dates, and mobile apps for iOS and Android. Two-factor authentication is also included in the free plan. The free plan offers 250 Workspace command runs per month.
Trello Standard ($5 per user per month)
The Trello Standard plan comes with all the features of the free plan and costs $5 per month when billed annually or $6 per month when billed monthly. With the Standard plan, teams can use unlimited boards, which benefits large teams with multiple projects. This plan also provides advanced checklists to break down tasks, custom fields to customize card information, and 1,000 automation actions per month. Additionally, the plan includes unlimited storage (250 MB per file), allows for single board guests, and offers saved searches.
Trello Premium ($10 per user per month)
The Premium plan of Trello is available at $10 per user per month with an annual billing option. This plan includes all Standard plan features, such as unlimited boards, cards, and lists, along with some additional benefits. These features include a timeline view, dashboards, and an increase in the per-attachment limit to 250MB.
Moreover, the Premium tier also provides advanced security and administrative features, including Gantt charts for tracking project progress, preset charts for data visualization, and milestones to keep track of critical dates. It also has a spreadsheet-style view, which allows users to create sub-tasks branching off main tasks, a calendar for team organization, and workspace-level templates.
Other benefits of the Premium plan include collections, observers, unlimited Workspace command runs, priority support, and simple data export. The plan also offers various workspace views, including a table, calendar, dashboard, and map.
Trello Enterprise ($17.50 per user per month)
Trello's Enterprise plan is designed for larger organizations that require advanced security and control for team collaboration. This plan costs $17.50 per user per month when billed annually for a minimum of 25 users. It offers unlimited workspaces, multi-board guests, and access to additional Power-Ups such as Slack, Confluence, Google Drive, and Dropbox.
The Enterprise plan provides additional organizational control, allowing administrators to manage access, restrict attachments, and control security through a centralized Admin Dashboard. It also includes organization-wide permissions, public board management, attachment permissions, and Power-Up administration. Additionally, free SSO and user provisioning with Atlassian Access are included. A 14-day free trial of the Premium plan is available without the requirement of a credit card and can be canceled at any time within the first two weeks.
Conclusion
To sum up, Trello provides various pricing options to cater to the requirements of different users, ranging from individuals to large organizations and businesses. Whether you require basic features or advanced functionalities, Trello has a pricing plan that suits your needs. Furthermore, with its numerous add-ons and integrations, Trello can offer a comprehensive and adaptable solution for managing your projects and tasks.