Bridge24 continues on its path to provide a collection of powerful addons to popular light project and task management applications such as: AceProject, Asana, Basecamp and Trello. This latest release adds a number of powerful tools such as a calendar view where a user can easily add and modify dates of tasks and visualize them in a daily, weekly, monthly and agenda view. Of course, powerful filtering is available at all times. Below is a rundown of the latest features just released.
Calendar View
We have begun to extend the views within Bridge24. The first new view is the calendar view. Seeing tasks through time allows a user a unique view of the amount of work to complete, as well as a planning tool for the project manager including workload.

Specifically, you can:
Switch between Grid and Calendar with the current filter applied
Switch between monthly, weekly, daily and an agenda mode with tasks superimposed
Apply filters as with the grid view
Click on an existing task and the editing panel for that task appears
Clicking on a date will allow you to Add a task
Drag a task to modify its start/end dates or place on another day (on supported products)
Drag the ends of the task to extend the start or end dates (on supported products)
Products with not only an end date, but also an end time (such as Asana) allow to view in a granular hourly manner in the daily and agenda modes
Combined with the powerful filtering of Bridge24, the calendar allows a quick and easy comprehensive view of all work needing to get done in a temporal context.
Envisioned in the near future is to add indicators within the task, such as the assigned user avatar, indications and access to comments, etc.
Language Support and Redesigned Avatar Window
Bridge24 was created with users around the world in mind. A language and translation engine was built-in to easily provide the interface in multiple languages. At this time, 3 languages are supported including English, French, and Spanish. When usage gets to a certain level, we see a number of more languages being added. To change language, simply set the language from the drop-down on the Avatar window. You will notice that more information is now available from the Avatar window. Access is now available to our webpages, blog, and social media channels.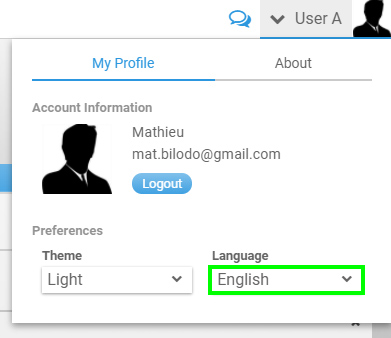 Pop-up Edit Task Window
The Edit Task panel on the right now includes an icon to change the panel into a modal window. Move and resize this window to allow you more screen access and visibility. The setting is saved when you close the window and later re-open when another task is clicked.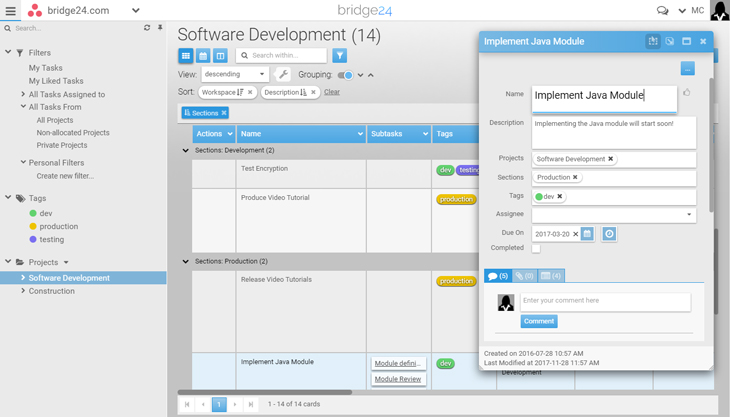 Preview of Documents
Attached documents can now be previewed by clicking on the preview icon. If multiple documents exist, from the preview window you are able to navigate to the other documents. Supported document types include: .jpg, .gif, .bmp, .png, .pdf, .txt, .html, etc.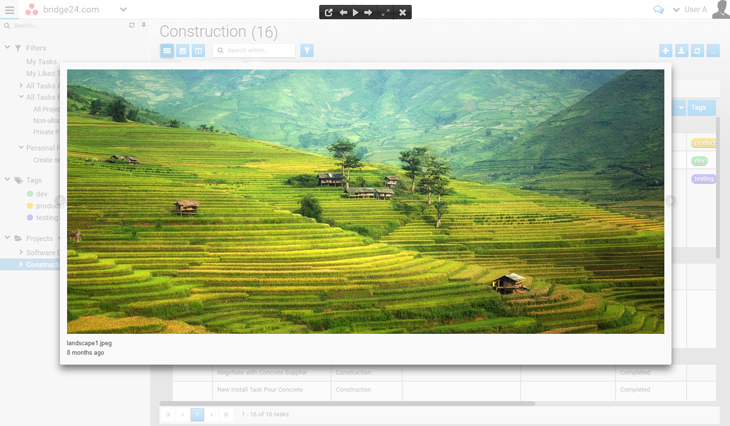 A list of all features is available from the Release Info page of the Bridge24.com website
Bridge24 Quick Introduction Video
[su_youtube url="https://www.youtube.com/watch?v=-pnrQBLWS50″]