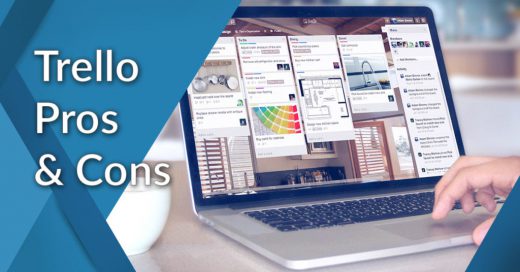 Because of the many advantages users have experienced when using Trello, this online project management software has become really popular. As a tool for project management, it gives its users the power to collaborate with their members and run tasks related to their projects without switching from one app to another. With just one look, users will be able to see the tasks and who they are assigned to, as well as what has already been done to them. Moving these tasks around the platform is also easy and indicates the progress of the project.
Because Trello makes a team's work a lot easier, it utilizes boards, lists, and cards that can be manipulated to utilize and prioritize projects in a flexible way. Each of these tools serves a specific purpose, with the boards presenting the projects and their information; the lists having the titles; and the cards serving as the basic unit of every card in Trello.
To show the progress of the project and the individual tasks, users have the option to move the lists to the appropriate boards and choose to store the finished tasks to the cloud or to their profile.
Trello Uses
With Trello's numerous uses, we have come up with the most important and basic of all in the list below.
Tracking one's time. The most common notion about time tracking only pertains to charging by the hour. Trello does more than that and actually helps increase the members' productivity.
Planning a vacation. As Trello does wonders, it can also help make planning a vacation easy by allowing users to create lists of their daily activities.
Organize daily activities. Trello helps users keep track of their daily tasks using just one platform. These tasks contain lists without making checking and updating confusing, thanks to the software's very visual nature.
Organizing a reading list. The software is not just limited to businesses as it can also be used for making a personal list of reading materials. It is useful for keeping track of a growing list of books and magazines that are worth reading.
Running a budget. Trello can also be used for tracking personal expenses and income. Different cards can be used to contain income and expenses lists to help the user have better control of his finances.
Managing a project or team. This is perhaps the most popular use of Trello which allows managers to oversee a project and create boards for specific members that contain their tasks.

The Cons or Disadvantages of Trello
Trello relies on data. As an online software, Trello relies on the availability of data for it to function which is also the same issue that similar software has. Access to the internet is what powers it and enables users to do their tasks. So, when there is no data, there is also no Trello.
Trello's commenting feature needs improvement. Other software users can write comments and edit them. Trello, on the other hand, only allows commenting but editing them is not possible. If a comment has already been posted and saved, the only thing that can be done to correct that is to create a totally new comment.
Trello has limited storage. Trello allows attachments but users of the free version only have an allowance of up to 10MB per upload which is quite small. However, this can be upgraded to 250 MB per upload if the user also upgrades his subscription to Gold.
It is suitable for smaller projects. People who have smaller projects and teams can definitely benefit from Trello. However, it may be an issue if the team grows and the project becomes more complex.
There are also other software that can be used as an alternative to Trello which can be read in this article: Top 3 Software Alternatives to Trello
Meanwhile, users who don't want to switch to other software but are still in need of additional features and support

can use Bridge24 for Trello. This tool can be easily connected to Trello which allows more power such as being able to export Excel files and more.


The Pros or Advantages of Trello
To be fair, here are some of the many advantages of using this software.
Trello uses real-time. Members can work on the projects without causing any disruption to the updates. Once an update is made to the system, it shows automatically without any delay.
Adding members is easy. A user can add a new member by simply putting in the email address of the new user and it's done.
Responsive design. Whether one accesses Trello from the laptop computer, smartphone, or tablet, the software will show without any issue. This means that if a user accesses it from a different device than what he usually uses, say a laptop, he will still be able to use Trello.
It features the Kanban system. A lot of other software uses the Kanban system which was developed by Toyota in the 1950s. Because of this system, it is now much easier for users to create tasks for projects and break these down into even smaller tasks by using its boards.
The notification system is superb. This is one of the strongest features of Trello because every move made on the software can be seen. An email notification is sent for every update, a comment made, and tasks removed, while a push notification goes to phone users.
Uncomplicated Pricing plan. This is another feature of Trello that makes it a great software. Users can subscribe to its unlimited access package for only $25 which already allows an unlimited number of users and access to a wide assortment of features.
No need for notes. Not only is Trello useful but it is also environment-friendly because it helps users get rid of writing notes. They can make these notes on the software and never have to worry again about forgetting their tasks.
User-friendly. Anybody can use Trello because it has been designed to be simple and easy to use. At one glance, it is very easy to see how the software can be managed that even a beginner can understand.
This information shows that the advantages of using Trello outweigh the disadvantages. However, it is also important to understand that given its cons, Trello is not perfect software.
Conclusion
This article does not mean to discredit Trello but only aims to present both sides of the software. Anyone who wishes to use it can have the chance to balance if it is the right software for them and their team. Given all the advantages it offers, Trello is worth using and making a part of every team's success.