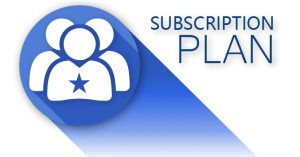 We have been working on refining Bridge24 and adding more features and value over the last year. Bridge24 is now at a stage of maturity moving out of our free beta period towards a new Subscription-based model.
Plan Information
After much consultation with our current users, we have introduced 2 available selections opting for a simplified subscription model, a Free and a Premium-level:

You are automatically subscribed to the free version upon creating your account. You can use the Free version for as long as you would like. You can see from above the reason to upgrade to the Premium level allows the removal of 3 limitations in the Free version, namely:
Custom filter limit set to 3 filters
Task History retrieval set to the last 7 days (other time periods outside of this period are blocked)
Data export limited to 50 entries in the export file
To Upgrade, simply click on the Go Premium button, or unlock icon

 throughout the interface. Access is also available from the User Profile area: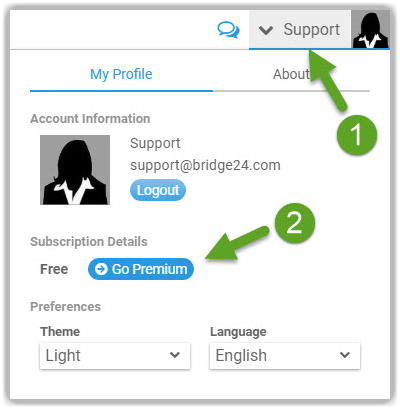 Follow online instructions to add payment information and checkout.
We are using Stripe (in conjunction with Chargebee) as our payment processor for the credit card and Paypal transactions. This is a an PCI-DSS compliant and secure payment service. No sensitive payment information is stored on our servers.
Other Recent Changes
Filtering in the left panel – Do you have a lot of filters or projects to search through? Use the Quick search located on the top of the left panel to quickly isolate what you are looking for!
New logo (new website coming soon)