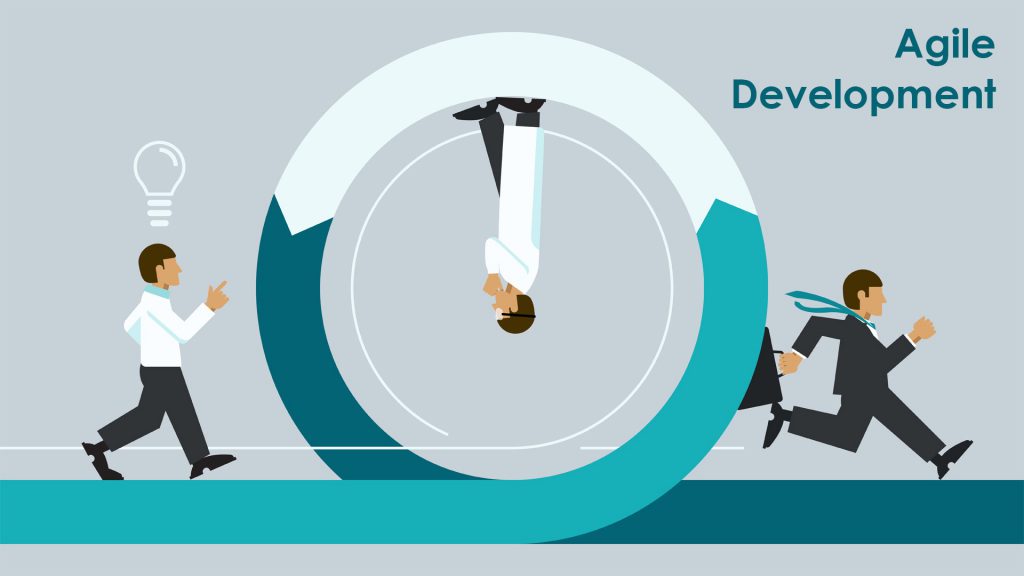 There's a reason why businesses and teams are choosing Agile methodology – it brings changes and flexibility in the business quickly. Teams can manage a project quickly by segmenting it into smaller, manageable chunks of work that are prioritized and iterated on. In every stage of the project, there's constant collaboration with stakeholders and continuous planning and improvement. Although initially used by software development teams, professionals in other sectors have now embraced agile development and are actively using it to boost their productivity. And thanks to tools like Trello, teams can now apply the Agile methodology to effectively handle projects and tasks.
Trello is a web-based application inspired by the Kanban system, and it smoothly accommodates Agile principles. It's easy to use and offers a visual approach to project management. Teams can use Trello's board, lists, and cards to create visual representations of their tasks. The tasks are moved through predetermined stages to track progress and spot bottlenecks. At the most basic, you can label the stages as 'To Do', 'Doing', and 'Done'. Trello's capabilities can also be expanded with numerous Power-Ups like Bridge24 for Trello for advanced reporting and exporting capabilities that improve agile development processes.
Agile Concept Application
Software development teams were the pioneers of the Agile process. However, different teams have adopted it, and they use different frameworks to implement the Agile philosophy. The frameworks include Scrum, Lean, and Kanban. These methods are actively used in different fields, such as product development, design, sales, content marketing, and even customer support.
Why Pick Trello for Agile?
Although there are numerous PM tools in the market, Trello excels in several departments. It's easy to use and has a simple interface that functions as a traditional whiteboard, only that it's hosted online. Its features aren't complex, meaning it doesn't occupy or obstruct the team from doing the work that matters. Trello is also very visual, allowing you to quickly see the stages of the project, the roles of team members, and the due dates of tasks. Instead of wasting time trying to interpret the details of a project, Trello's visibility allows you to focus on solving complex problems and completing tasks.
Setting Up Trello for Agile Development
Although Trello is perfectly suitable for applying agile concepts, it's important to learn how best to deploy it. Below are a few steps to guide you.
1. Set Up the Workspace and Boards
After signing up and creating your profile, click the '+' button near your profile and select 'Create Team'. From here, you can add your colleagues and choose 'Create Board' to form the team workspace that will be dedicated to your project or sprints. Once your board is ready, it's time to create the columns known as lists. Some essential lists that should be added to a sprint board include:
Sprint Backlog – Contains all tasks of the current project that need to be tackled.
Current Sprint – Houses tasks that need to be completed in the push you are planning now.
To-Do – Contains actionable tasks that need to be done in the current sprint.
In Progress – When a team member is working on a task, the item is moved to this list.
QA – After a team member finishes a task, the card is moved to the quality assurance list.
Done – All accomplished and approved tasks are moved to this list.
2. Break Down Large Tasks into Smaller Ones
In this step, you need to figure out what you want to achieve with your current sprint. What you decide should guide you when setting your goals. After coming up with an objective, divide the large tasks into smaller parts. Create Trello cards representing each task, and place them in the relevant lists on your board. To make things easier, each card should only hold one task.
3. Add Colleagues and Assign Tasks
In this step, you will give your team members access to the appropriate board. You will need a project owner who will ensure what the team develops matches the set goals and requirements. You will also need a Scrum Master to guide the team in applying scrum concepts in the workflow. He/she will also be responsible for leading the team during sprints. After inviting team members and they join the board, add them to appropriate cards so they may receive all notifications related to that card. To prevent confusion on who's responsible for a card, only assign one individual per card.
4. Add all Relevant Information in Task Cards
To avoid hopping between multiple applications when looking for information, add all relevant information in cards. This saves time and helps everyone focus on the important things. Add titles that can help members learn about the card in one look, then input a description that explains the task and how to approach it. Trello also lets you attach images, URLs, and documents, and you can also comment on cards. You can use comments to clarify an issue or discuss aspects of the project.
5. Take Advantage of its Vast Features
Although simple on the surface, Trello has powerful features that you can use to have more control over your project. To further breakdown tasks, you can create subtasks in cards through checklists. To ensure you keep track of time, and complete work without deadlines, set a due date on each card. Another Trello feature you can take advantage of is Labels. This system allows you to assign priority to your cards using colors so you can instantly recognize the tasks that need to be worked on first.
Wrapping Up
If you want to apply the agile concept in your development process, Trello is the tool for the job. It has no barriers to entry, and you can quickly get started. It will help you focus on the tasks that add value and enhance your productivity. Keep in mind that you can also bring a huge number of tools to your board to expand Trello's capabilities. There are Power-Ups for almost everything, whether you want to automate your board, manage files, organize your product development, or gain analytical insights. If you are looking for an app that improves your decision-making process when using Trello for agile development, consider Bridge24 for Trello.