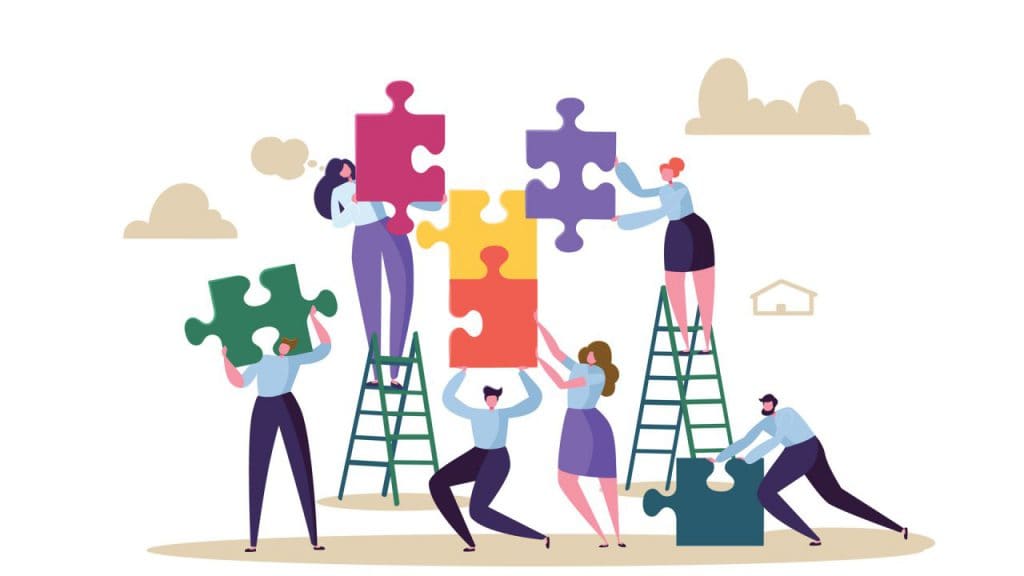 Business leaders who possess effective delegating skills generate 33% more revenue in their organizations than those who don't, according to a recent Gallup poll. Delegating tasks is not an easy process for team leaders, especially when you have to handle lots of information, deal with numerous organizational procedures, collaborate on projects with team leaders, and interpret data that needs to be shared with relevant leaders in the organization. Without a structured method to delegate tasks, you will have little time to focus on the work that matters.
One smart tool that allows business leaders to delegate tasks efficiently is Trello. It's a popular project management application known for its simple interface and flexibility. It has excellent collaboration and communication features, which are essential in task delegation. Trello is versatile, and it can be combined with other tools to improve your productivity. If you want enhanced reporting to improve the delegation of tasks and the way your organization interprets data, you can connect your Trello account with an advanced tool like Bridge24 for Trello.
When Should You Delegate Tasks?
Delegating work doesn't mean handing over any task that is in the manager's hands. Not all work should be assigned to team members. So, how do you know when to delegate? Here are a few tips:
Pass on a task when there is someone in the team who has specialized skills to do particular work.
Delegate if there is a chance that the same task may appear in the future. The person assigned will learn some skills that they will use in the future.
Pass on a task if it will help an employee improve his/her skills. Working on tasks can give a person some useful experience. Therefore, you won't have to send them for specialized training, which is costly.
Delegate if you have enough time to pass it on. Although a team member may have the needed skills to tackle the job, you may still need to find time to offer guidance, training, and supervision. Therefore, analyze whether it makes sense before delegating.
Business leaders should understand that no matter how amazing their workplace is, it's hard to tell when an employee will leave. When a member of your team leaves or goes on holiday, you don't want things to stall. With this in mind, managers must document knowledge and any information that may help other employees to quickly step in the shoes of others and get things done. If you want to delegate tasks effectively, use the framework below.
The Trello Framework for Delegating Tasks to a Team
1. Create A Knowledge Base For Sharing Process Information Using Trello
Before anything else, create a document that describes your core business processes. This resource should be easily accessible to anyone in the organization, although you can have restrictions for specific parts. Use Trello to host the document since it's straightforward and highly visible. Just log in and set up a new board to hold the process resources. You can use lists to categorize the document, and cards as individual entries. From here, you can invite team members, and they can also contribute more information to the knowledge base.
2. Provide A Walkthrough For Each Process To Delegate
To help team members understand the work they are delegated, create walkthroughs to guide them. The documentation should offer easy instructions on different tasks. When developing it, put yourself in the shoes of the person who the work will be given to. Every step of the process should be helpful to an employee who has no prior experience on the task. In your Trello board, create a list named 'Resources'. On this list, add a card for each task walkthrough. You can attach annotated screenshots, pictures, and links to each card to offer additional information.
3. Anticipate Questions and Possibilities For User Error
No matter how detailed your walkthrough resources are, you will still need to clarify some things. Think of where the delegating process may fail to work as desired. Create a resource to notify team members of what to do when something unexpected occurs while executing a task. Also, highlight situations where the process is likely to breakdown and how to troubleshoot it. To help team members to access frequently referenced processes, add a list titled 'FAQs' in your Trello board, and create a card to hold the resource. In this list, you can also add another card and include a document dedicated to helping new hires understand your processes faster.
4. Use Trello to Encourage Questions From Employees
Business leaders who encourage employees to ask questions can help improve efficiency and productivity. If an employee works on a task that he/she is unsure of how to tackle, there is a possibility that they could do it wrong. When questions are asked, better direction is given. When you assign tasks to employees on Trello, encourage them to add comments to the cards if they need clarification.
5. Use Trello to Improve Accountability
Projects can stall if there isn't accountability around due dates. Without the right system, it's easy to forget a deadline or prioritize work that isn't essential. With Trello, managers can set due dates for each task and track workflow with ease. Employees can also visualize work and keep an eye on the countdown. When work is complete, the card is moved to the 'Done' list, and the team leader receives a notification.
Conclusion
Trello is an excellent tool that can help team leaders delegate tasks successfully and more effectively. You can delegate and assign work to the right employee, provide useful resources, request feedback, track work or task progress, and get alerts when anything happens on the board. Although Trello has many features, it falls short when it comes to reporting and exporting capabilities. Bridge24 for Trello allows you to easily view, update, organize, and export your Trello project and task information through a powerful and easy-to-use interface.