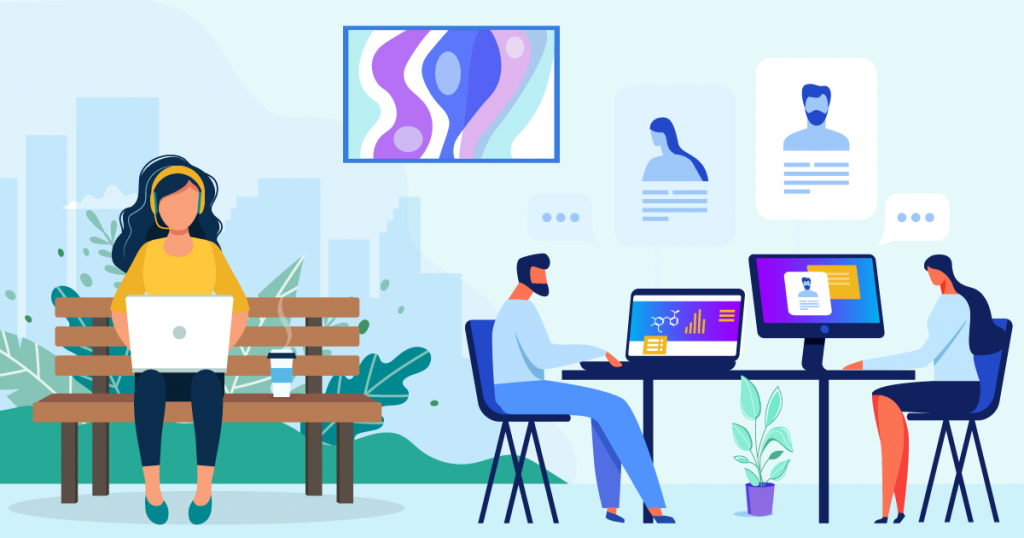 After years of stalling, organizations are finally allowing more employees to work from home. A while back, many companies frowned upon the idea of remote working. Now, assumptions are changing for the better, and companies are beginning to see the benefits of remote working, especially during these unprecedented times caused by the COVID-19 pandemic. If you're working remotely full time or part-time, there are ways to make sure you remain as productive as you were in the office. Here's how you can deploy Trello to be a better remote employee.
Trello is a top-rated project management application that is simple and intuitive to use. At a glance, a user can tell what's being worked on, who's handling the work, and what's the progress. Trusted by millions, this platform can be whatever you want it to be. You can use it in a wide array of situations – from managing personal tasks to business projects. It's also highly versatile and can be integrated with various tools to improve its features.
For instance, if you want a tool that can fill Trello's reporting and exporting gap, check out Bridge24 for Trello, which offers advanced reporting and exporting capabilities for remote workers and collaborative teams that want to make the most out of Trello.
Setting Remote Working Goals
When overwhelmed by work, it's easy to lose focus on what's important. If you want to achieve your goals and those of your organization, create a roadmap that you can use to accomplish your remote working objectives. Trello offers a simple platform where goals can be defined and easily tracked. You can set up your own board titled 'Work Goals'. On the board, you can have lists like: 'Today', 'Tomorrow', 'This Week', 'This Month', 'Inbox', 'Done', and 'References'. Here's a breakdown of the lists.
Today – Any urgent work you received is placed here.
Tomorrow – Urgent work that doesn't fit in the 'Today' list is placed here.
This Week – Holds the work that should be done by the end of the week.
This month – Houses cards that should be completed within the month.
Inbox – Contains all the new cards that are yet to be sorted or placed in a list.
Done- All the cards that have been completed are placed here.
References – Holds information that you may need to remember or topics you should research.
With this format, you'll have clear goals, and it will be much easier for you to stay focused on critical priorities. You can further tweak your board depending on your goals.
Improving Communication
Poor or inconsistent communication from remote workers is one of the reasons companies fail to fully embrace the work from home concept. When working outside the office setting, you're bound to miss out on important in-person connections with your team members. These connections are essential in building cohesion in a team. When working remotely, it's also impossible to quickly consult a co-worker or your supervisor on some work-related issues.
If you want to be a reliable communicator, start making the most of Trello's communication features. If your team doesn't already use Trello, encourage them to adopt it. Using Trello can help you remain engaged in conversations that are happening in the workplace and allow you to consult on an issue.
For instance, if you are assigned a card in Trello, you can give feedback by adding a comment to it. @ mention a team leader or co-worker in the comment you make, and they will receive a notification in Trello. You can also use emojis to react to comments. Alternatively, you could create a shared chat board specifically for discussion and announcements.
Enhancing Collaboration
As a remote worker, you will need to constantly collaborate with others. Collaboration allows teams to solve problems faster, share knowledge, and build rapport. However, making constant calls or emailing other employees can be tedious for you and your team members. It can also distract you from doing the work that matters most. Fortunately, Trello can help you become a better team player.
Trello gives the entire team shared visibility on what's being worked on. With it, you can co-create content with other team members, add helpful information to cards, and contribute your expertise. Trello, a natural interactive network, allows others to see that you are actively participating in the project and not slacking. When you update a card or move it to a different column, other members receive real-time notifications, and they have the option to give feedback. This makes you feel part of the team and look forward to delivering more projects.
Increase Accountability
With no one watching over your shoulder, it's tempting to postpone assignments or prioritize personal stuff. Yet, in an office workspace, an employee has to be more accountable. However, Trello can help remote workers remain focused on the job and beat every deadline. Inside Trello, you can attach a due date on every card you are assigned. The due dates are marked in different colors to help you track the status of a task. You can also set due date reminders so you can receive email alerts. These features will give you a sense of urgency and help you develop an excellent working relationship with the entire team.
Conclusion
Remote working is the new norm, and companies need to figure out how to get the best out of it. Trello is an amazing collaborative tool that can help remote workers become more productive, efficient, and accountable. It has a simple design that you can use to bring structure and order to your projects. If you ever need to improve Trello's reporting and exporting capabilities, consider adopting Bridge24 for Trello. It's a proven Power-Up that will give you advanced insights into your projects.