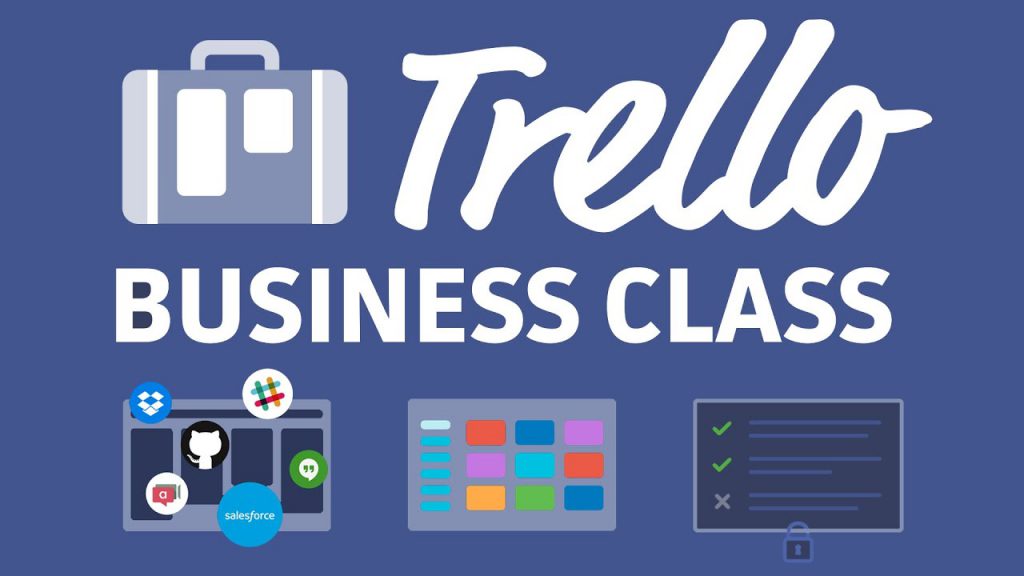 When it comes to organizing our busy schedules and working towards our business goals, there's no doubt that productivity, project management, and collaboration tools make our work much more manageable. One tool that is frequently mentioned when it comes to project management is Trello – a productivity tool trusted by millions of businesses and individuals to manage work, collaborate with others, and enhance productivity.
Trello has a simple and intuitive interface and comes with powerful features that can be used in an infinite number of ways. Inspired by the kanban scheduling system, it helps users easily breakdown projects into shorter tasks using boards, lists, and cards. With Trello, you can create, prioritize, allocate, and track tasks. It can also be integrated with numerous Power-Ups to improve its capabilities. Our own tool Bridge24 for Trello, which offers advanced reporting and exporting capabilities for Trello.
Although Trello has a free plan that offers exciting capabilities, the free edition features are quite limited for pros. The free plan is best suited for personal use and very small teams. To get the best out of Trello, businesses can upgrade to the Business class or enterprise edition. In this post, we will focus on Trello's Business Class plan, and show you how you can get the best out of it.
If you need Business Class then you need Bridge24
Managing several boards may be a difficult task when you use the board-by-board Trello user interface. To have a big picture of all your boards in a single view, we suggest you use a tool like Bridge24 for Trello. With that tool, you can generate charts, reports, and export all your cards to Excel.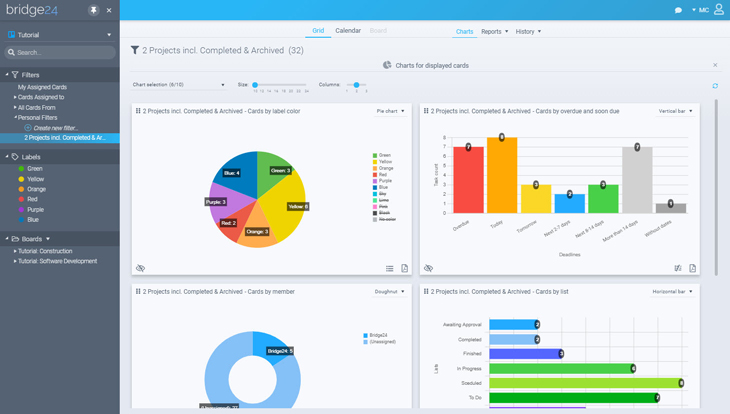 Bring Structure to Your Cards With Custom Fields
Do you spend lots of time scrolling through cards and comments when looking for information? Now, Custom Fields is here to make things easier for you. This integration allows users to organize any crucial information in an orderly manner. With it, you can find any important card on your board with one look.
After enabling the Custom Fields Power-Up, you can add text fields, number fields, dropdown lists, checkboxes, and dates to your cards. This offers more clarity on the board, allowing your team to get what they need from it faster and focus on what matters.
Look At Projects In Calendar And Map Views
With Trello's Business Class plan, you can turn your board into a system that can display the due dates and locations of projects using the Calendar and Map integrations. Since many projects have a timeline, the Calendar tool allows you to analyze your schedule, learn whether to take on more projects and plan the time you have better.
If you manage a field team or you have to meet clients in the field, such as contractors or realtors, the Map Power-Up can help you visualize all your projects on one map. All you have to do is add a location to every card. The map can be accessed on your phone, tablet, or desktop.
Expand Your Tool's Capabilities with Unlimited Power-Ups
Power-ups are meant to improve the features and capabilities of your Trello board to allow it to handle any project regardless of how complex it is. In the free plan, you are only allowed a single Power-Up per board, but with the Business Class plan, you can integrate as many as you want.
These Power-Ups offer teams the features they need to work more effectively without jumping from one application to another. You can connect your Trello account to Power-Ups that provide advanced reports, analytics, automation, tracking, chat features, and even screenshots. You can also sync with applications like Google Drive, Slack, Dropbox, and Jira.
Organize Team Boards With Collections
The unlimited boards in Business Class are amazing, but the board can also cause headaches when you want to sift through them. To minimize congestion and clutter, you can deploy Collections. This feature allows teams to organize boards by projects, divisions, departments, or teams. For example, all boards related to marketing will be placed in one place, and those related to finance will be put in their own collection.
Admin Controls For Added Security
Trello boards contain a lot of valuable information. These boards house your goals, roadmaps, processes, and even sensitive data. To prevent this information from falling into the wrong hands, the Business Class edition has a host of security features. You can use these features to lock out people outside your team from viewing your boards and removing members who are no longer part of your team. You can also set who can create, delete, or invite people to boards.
Conclusion
Trello's Business Class plan has numerous features that you can use to ramp up your productivity. It offers a shared space for teams and can be used to exchange ideas, share information, and enhance collaboration. When you encounter a challenge with your account, you are guaranteed priority support. To unleash the full potential of Trello, you can always integrate it with tools like Bridge24 for Trello for enhanced reporting and exporting.