Sometimes data can overwhelm you. Being able to easily structure your Asana, Basecamp, Trello, or AceProject data in to a presentable and flexible report would be great, wouldn't it? Well, comments from users keep pouring in and report updates have followed. In the latest update a number of new features are available to add even more flexibility in report creation.
Unlimited fields in your report
No more limit of 4 additional fields. Add any field you want! You can reorder them as well to get that report just right.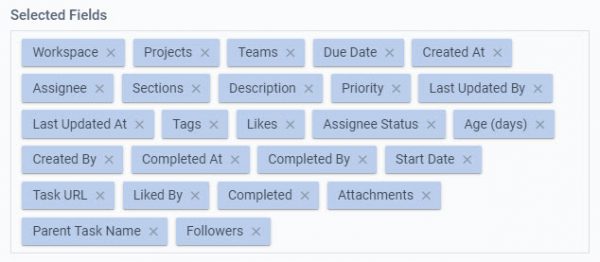 Support for landscape and portrait orientation
Change the orientation of the paper to suit your needs! A few extra fields may fit better in your PDF if in landscape mode. If you want to fit even more information, you always have the option to export to Excel which respects the formatting. Using the print options form Excel you can fit width, or fit all, to get what you want on the page.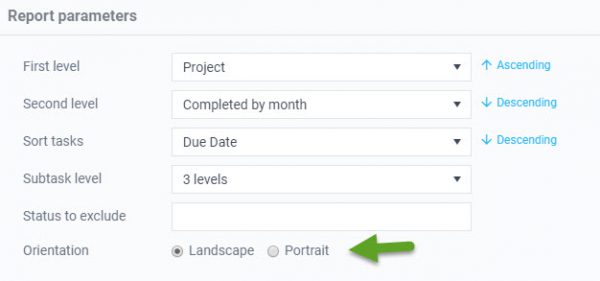 Interchange wide fields for columns (Description and Comments)
Some fields contain an extraordinary amount of data. It is not always practical to present it in a straight tabular form. For the Description and Comments fields this is especially true. In this case these "wide" fields are listed under the task in a format that spas the width of the report. However, if you absolutely desire that all that information fits in a teeny tiny field, well, go for it!

Modify Name, Email, and Password
Reports are not the only thing that we are working on. More flexibility throughout Bridge24 is a continual effort. This last release now allows you to modify the displayed Name, the email associated with the account, as well as change your password. Access is available through your Profile at the top right.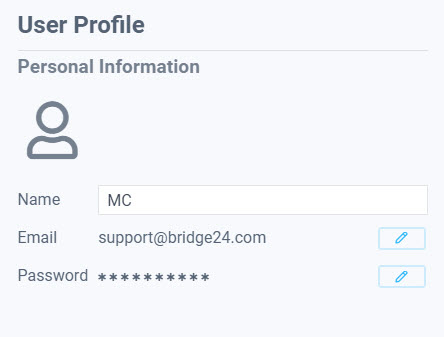 Section ordering enhanced for Asana
New "Position" field in the grid. Allows to sort along values as in Asana
Sorting by Section (Asana) is now done in logical order (ie: no longer alphabetical)
Stay tuned for more improvements coming your way soon!