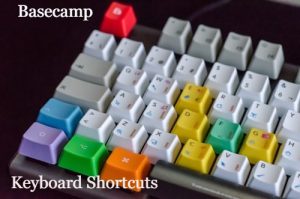 Communication within an organization is crucial to the success of its projects and endeavors. Project management teams, most especially, are in need of tools and software that enable them to not just manage their projects efficiently but also communicate with their teammates seamlessly and without delay. Basecamp is one of the most popular project management software today that numerous organizations use.
What is Basecamp?
Basecamp has leveled up the way organizations accomplish their work. It is an effective tool that gives the user the power to set up to-do lists, create schedules, upload images and files, and even communicate with their colleagues. It is easy to use and may even be utilized for personal use by an individual. Yes, Basecamp is both for teams and individuals and can be accessed in a browser and on a phone. As for project teams, this software allows them to add their clients to the project but still have control over what they can see and edit.
Features of Basecamp
Basecamp is the ultimate project management tool that brings everything a team needs into one place. Here are the primary features of the app.
Create to-do lists. To-do lists make it easier for users to keep track of their tasks and for managers to assign tasks to their members. They can also attach files and documents and add notes before setting the deadlines. After that, Basecamp takes care of following up on the tasks that are overdue.
Message boards. The message boards take away the need to open multiple emails and shift from one app to another because Basecamp already puts entire conversations about specific topics on one page.
This is one of the best features of Basecamp which shows events and to-dos for a specific project. It is visible to everyone on the team and can be used with Outlook, iCal, and Google Calendar.
Documents and file storage. There is a space dedicated to the sharing of files, documents, and images for a specific project. Users can simply drag and drop these files to upload them. Those who work on this specific project will know where exactly to find them.
Real-time group chat. Campfire can be used for informal conversations among the members. There are group chats included in every project that allow members to ask quick questions, send quotes, attach files, and provide code samples. There are emojis to add color and emotions to the messages as well. And if a message is meant for a specific person, the sender can use the @name to mention the person.
Basecamp keyboard shortcuts
With Basecamp's many features and the people using it being very busy, keyboard shortcuts have been designed to save time and effort. This is especially useful when the user is in a hurry and needs to dig through long exchanges just to find the particular information they need. Also, this is useful when a user needs to have a look at all the projects in one view. Without these keyboard shortcuts, the purpose of an efficient software is defeated because a lot of time is wasted going from one page to another.
So, here are some of the Basecamp keyboard shortcuts to remember.
To reply to a discussion that has over 50 messages already
To jump to the most recent message, a user can bring the mouse to the bottom left or right corner of the screen and then scroll down to get to the bottom of the discussion. To go back to the top, the user can just double-click. Then, to scroll to a section with a project, the user can press 'shift' then click.
To see all projects in one view
For users who want to see all projects in one view, they can simply press G and 1.
To reply to emails when there are too many threads in Basecamp and emails in the inbox.
It can be tough keeping updated with all the emails that come in, especially when the inbox and threads in Basecamp are overloading. The quickest and easiest way to do this is to first write the response email, then, click CTRL + Enter to send the message.
To locate a file, discussion, or person
Basecamp has a search bar where users can go and jump to the person, discussion, or file that they are looking for. And to get to the search bar, users only need to press G + F.
To move files and documents around Basecamp
Moving around files and threads in Basecamp is actually possible and easy. A user just needs to drag and drop the files from his computer onto the project sheet or from the desktop and attach them to comments or discussions. Dragging and dropping can also be done when changing the order of to-do items in a to-do list and in changing an event's date on the calendar.
Here are other shortcuts to remember.
Left and right arrow keys move the screen to the left or right
Shift plus left and right arrow keys can be used to expand the selection
G plus 1 brings the user to the project
G plus 2 brings the user to the calendar
G plus 3 brings the user to everything
G plus 4 brings the user to progress or timeline
G plus 5 brings the user to everyone
G plus F is to go to the search bar
CTRL plus J is used to jump between projects
Typing MY lets users jump to their assignments and recent activity
It is fun to use Basecamp if a user knows its shortcut keys. This helps make work even more efficient and saves a lot of time. Also, users can maximize Basecamp's feature when they link their account to Bridge24 for Basecamp.