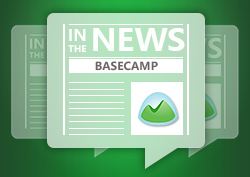 With thousands of users worldwide, Basecamp is one of the most popular web-based project management solutions on the market. It is widely used in many industries and for a variety of different types of projects. If you work in an agency that develops websites or creates website designs, Basecamp can be a powerful tool to manage your projects. Let's take a look at how Spinweb, a website development agency, VIEO Design, a website design company and Hines Digital/BEAG Co., use Basecamp to get their projects delivered on time—without a hitch!
How to Use Basecamp to Manage Your Website Projects
Spinweb has been using Basecamp for a number of years for its project management needs thanks to a variety of its features, including: user-friendly interface, features to interact with both colleagues and clients, calendar syncing with Google calendar, file management, task lists and powerful search capabilities.
Starting a website project in Basecamp is easy. You can either build one yourself or use one of Basecamp's pre-defined templates. Spinweb recommends adding your team members or clients, with various levels of restrictions to make sure information goes out to the right people. In order to get the most out of Basecamp, the next step should be to customize your task lists, making sure you add one for each phase of your project and assigning both the person responsible and other stakeholders. Make sure you encourage your team, and clients, if applicable, to drop everything in Basecamp—from files to images to comments. A project management solution can only work when everything is centralized in one place.
Once a project is completed, make sure you archive it. Not only will this give you more space for upcoming projects, depending on the Basecamp plan you initially chose, but it will also enable you to ensure that your company's organizational memory is up-to-date.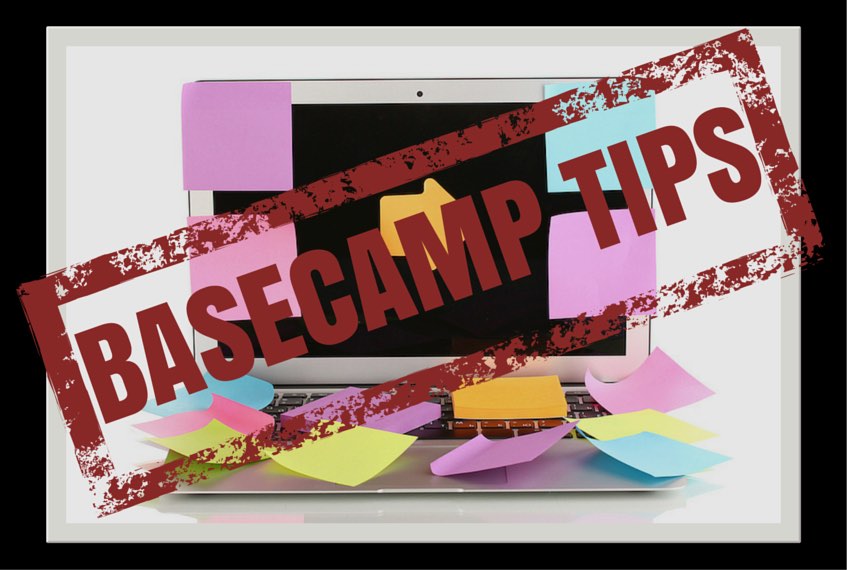 Contact the author: LinkedIn
Read the original article on Spinweb's blog (Twitter)
Using Basecamp to Manage Website Design Projects
Award-winning web design and inbound marketing agency, VIEO Design, also uses Basecamp to manage its multiple website design projects. The team particularly likes how application has helped streamline communication between colleagues and clients as well as consolidate all communications, files and to-do's in one, user-friendly solution. It also helps to eliminate an onslaught of emails, which can become really difficult to manage.
VIEO Design sets up a separate Basecamp project for each client website, making sure to set up notifications, based on pre-determined internal time-management procedures, so that nobody misses key deadlines. Team members can assign tasks to either colleagues or external freelancers to make sure everyone is aligned with goals, milestones and various approval stages. Their ultimate goal? Using Basecamp as a tool to 'translate' customer needs into actionable items for the VIEO team.
Contact the author: Email
Read the original article on the VIEO Design Blog (Twitter)
How We Use Basecamp to Manage Everything
With collaborative tools breaking down the barriers of where team members need to be located, Hines Digital/BEAG Co., with customers in the US, Australia, Caribbean and Europe, decided to use Basecamp for all their project management needs. Basecamp's flexibility in enabling users to set up different basecamps, somewhat like channels in other applications, gives Hines Digital/BEAG Co. the ability to manage day-to-day tasks, ensure consistent customer facing, and oversee all business development and invoicing.
The company basically manages two types of projects in Basecamp: short-term and ongoing retainer projects. For short term projects, the team sets up a basecamp for each in order to track task lists, discussions as well as update clients on how things are going. For retainers, Basecamp becomes even more critical as the team is basically an extension of their customers' businesses, making progress monitoring and collaboration a long-term, daily focus.
Hines Digital/BEAG Co. also encourages team members to use Basecamp for its search and reporting, pinging and snoozing features.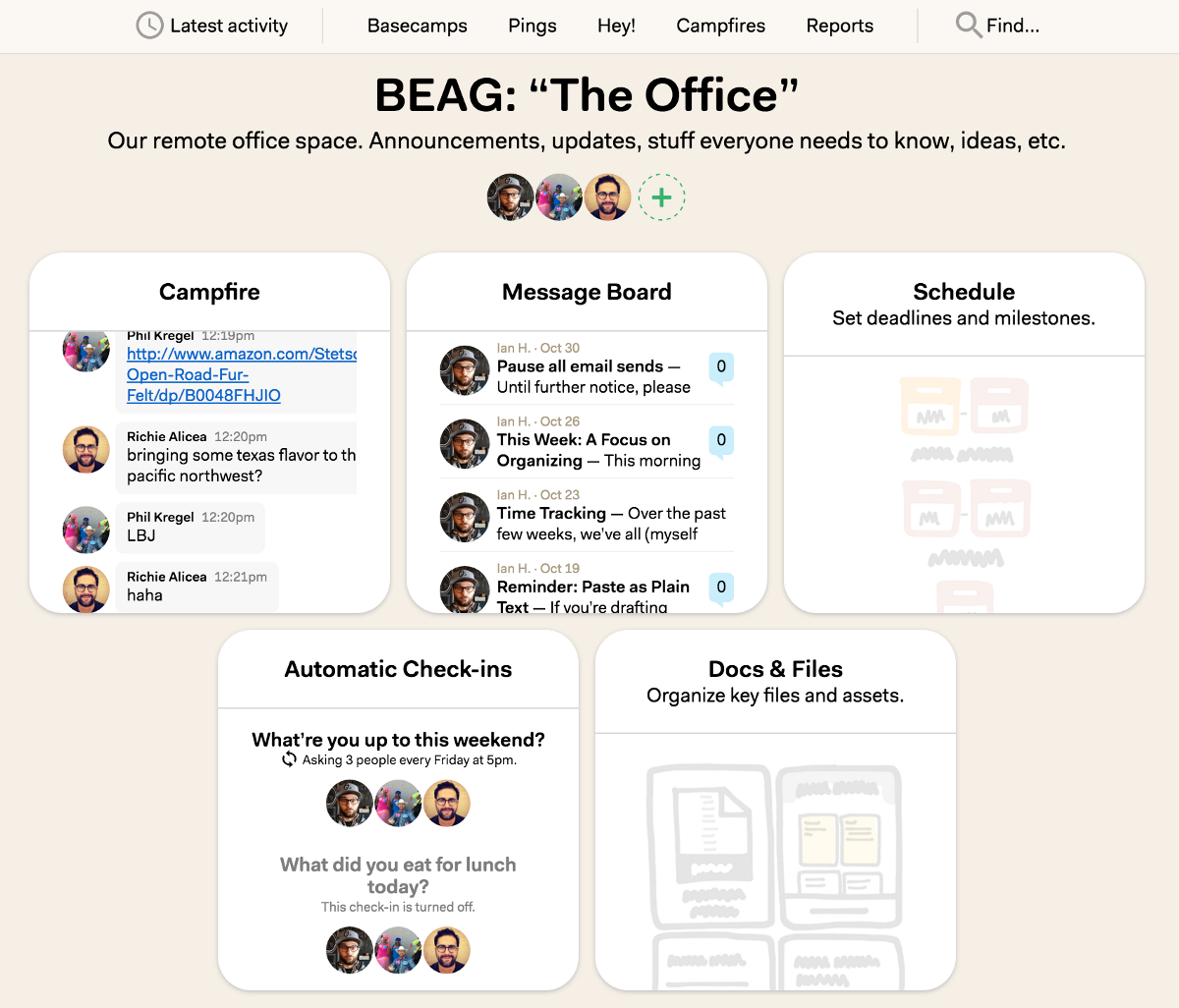 Contact the author:  Twitter | LinkedIn