Trello is a project management app that helps users organize and prioritize information in highly visual ways. Just recently, it announced Slides integration for the Google Drive Power-Up. In general, a Power-Up is a way to enhance or expand Trello's features by integrating with plug-ins, add-ons and 3rd party applications. In the past, users are able to attach docs, spreadsheets and folders from Google Drive into a Trello card. The latest Slides integration allows users to turn a board or set of cards into a presentation easily. Looking for a brilliant extension to Trello, we suggest trying out our own tool Bridge24 for Trello.
Trello for Google Slides
With this latest integration, users can make a Slide deck quickly out of Trello cards. Work information that is already outlined on the board can be easily turned into a presentation in just a short amount of time. Aside from the time savings, it is a great and handy tool for many important situations such as:
Company meetings
Sprint retrospectives
Design feedback
Any situation for sharing a Trello board in a clear, presentable way.
All project team members can easily see the presentation in their own devices, leave comments and collaborate productively. Slides can be projected on a big screen or shared to other members by email or other communication apps.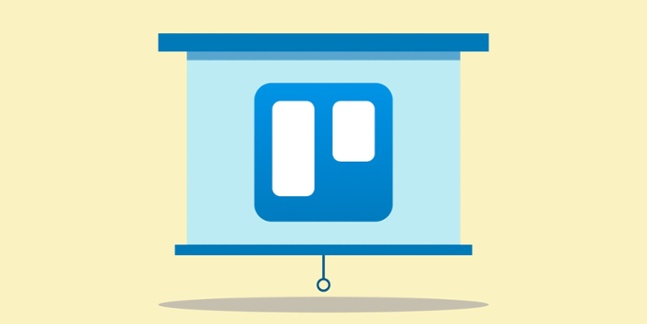 How to turn a Trello Board into a Slides Presentation
A Trello board can become a Google Slides Presentation in few easy steps. Users should enable the Google Power-Up in the upper right section of the board. Once enabled, by clicking the Google Drive menu, a dropdown will appear that has a "Create Slides Presentation" option. Users can click it to create a presentation where they can either proceed to presentation mode or go to edit mode to make changes or refinements over the slides.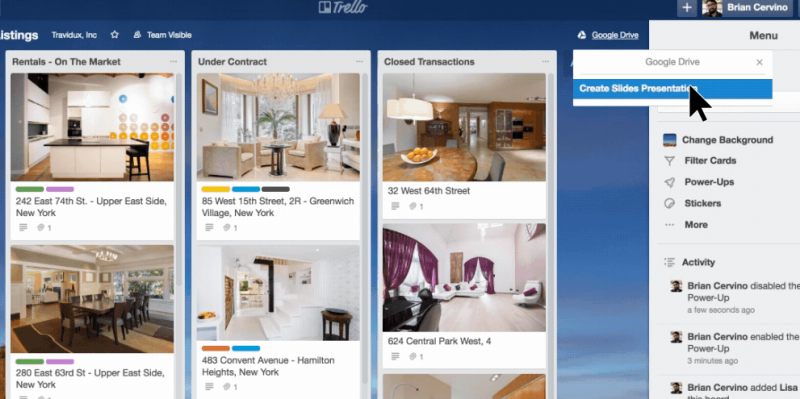 Users can add slides or edit existing ones. Slides included are that of the board name, list's name, and all cards organized by its position on the list. Moreover, slides will include details such as the card's name, description and card cover image.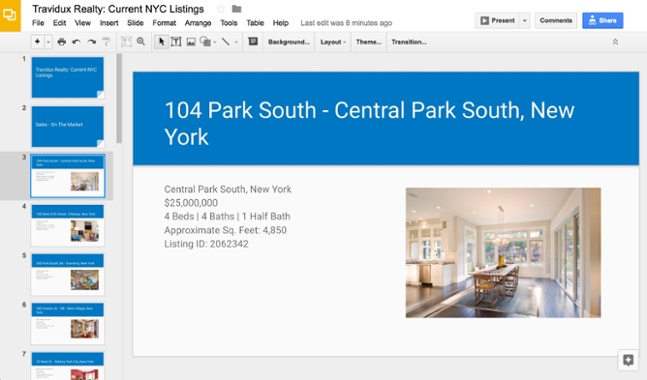 Example Use Cases
Trello for Google Slides can be used in many situations. For instance, development teams can create daily sprint presentations and retrospectives. Also, product owners can share their backlog through slides with stakeholders for discussing the priority of development and feature requests. In another example, users can share company overview boards during board meetings. They can also share mockups on design and branding projects to collect feedback. Furthermore, real estate teams can share slides with potential buyers.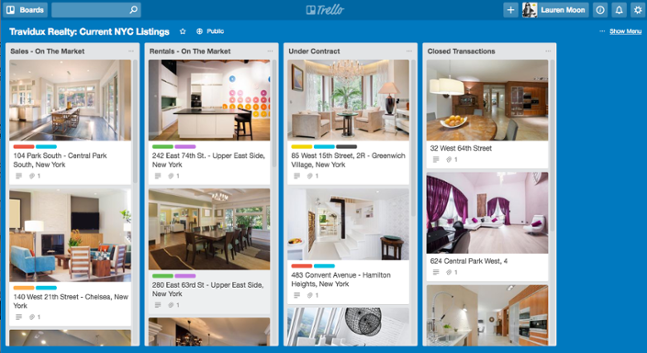 Build Presentations in Seconds
Presentations are effective means of imparting information in a clear and persuasive manner. They help tell a story to captivate and inspire audiences as well as to move people toward a cause or into action. Trello for Google Slides integration makes it easy to turn business data already present into presentations in just a few clicks. To learn more about Slides integration and other Trello news, visit them on Facebook, Twitter or Google+.