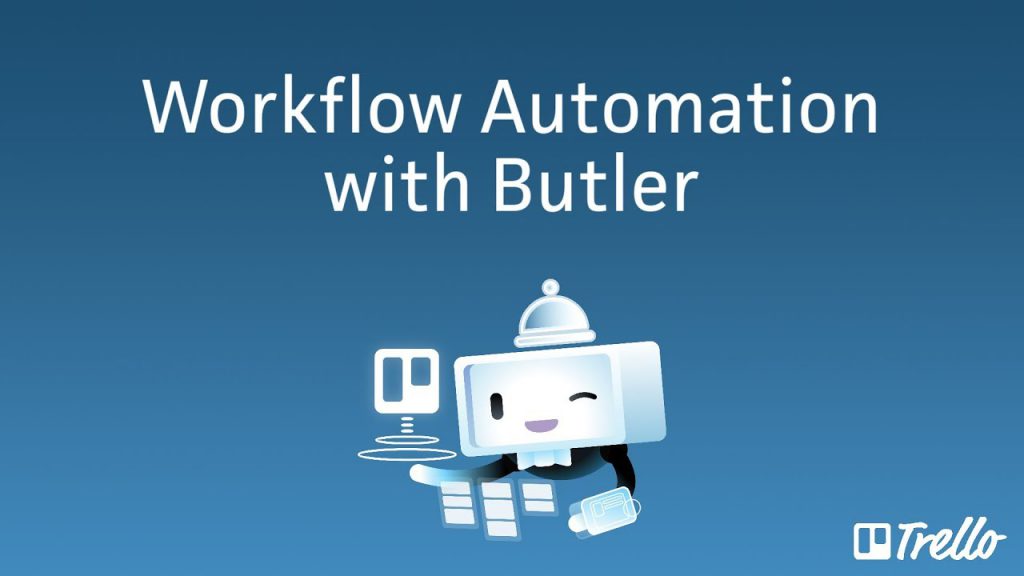 If you want to ramp up your productivity and slash the time you take to accomplish work, you need to get the right tools. Trello is one amazing productivity tool that can transform the way you approach your projects and workflow. It offers great productivity and collaboration features for teams of all sizes. Whether you're an individual using Trello to plan simple daily tasks or a large team working on a complex project, you can take your productivity to another level by enabling the Butler tool inside Trello.
Butler is a super powerful tool that lets you automate your Trello board. It was founded by Oscar Triscon after he realized that there wasn't a solution for automating Trello's manual processes. The tool suddenly opened up an entirely new way of using Trello, and in 2018, Trello acquired it and made it one of the core features of their platform. Remember, there are also other tools that you can combine with Trello to unlock its full potential. For instance, you can integrate it with Bridge24 for Trello to bring advanced reporting and exporting capabilities to your board.
Who Can Use Butler
Anyone with a Trello account can access Butler's features – a bit on a limited role depending on the type of account you have. Every Trello board comes with an inbuilt Butler button that can be accessed from the upper right corner or in the board menu. Although Trello's free version will give you a good sense of how Butler works, the paid versions come with more powerful capabilities. Thankfully, you don't need any programming skills to understand or create Butler commands. You can build commands in plain English, and Butler will react to them. It can be used by anyone who wants to automate their Trello workflow.
How to Use Butler for Trello
To access Butler's command builder, click on its icon. From this interface, you can begin setting up rules and commands that will automate your board. Note that Butler has 5 types of commands: Card Buttons, Board Buttons, Rules, Calendar Commands, and Due Date Commands. Here's an overview of each of them:
Card Buttons
Card buttons are created to automate recurring tasks on the card level. They appear on the card back. You can create a card button that performs multiple operations when triggered with a click. For instance, you can create a button that, when clicked, can move that card to a particular column, add a team member to it, include a due date for three days in the future, and add a specific label. Some of the actions a card button can do include:
Moving or archiving a card
Applying or removing labels and due dates
Marking due dates as done
Creating checklists and checking and unchecking them
Adding or removing members from cards
Including comments, relabeling cards, and editing card descriptions
Board Buttons
Board buttons accomplish tasks across the entire board. They appear at the top of the board, and they perform actions on the lists you specify. You can create a board button that, when triggered, moves every card with an expired due date to a particular column and filters them by label. In a team board, card and board buttons set up by anyone can be used by other team members. Some board button actions include:
Creating new cards that contain descriptions in specified columns
Creating, archiving, and ordering columns
Shifting and archiving cards in a column
Filtering cards in a column by name, date, votes, labels, and time spent on the list
Rules
Rules are set up to trigger commands that will perform specified actions automatically when a particular condition is met. They operate across the board for all members. They can be set up to handle an array of complex actions and automate most of your board's processes. For instance, you can set a rule that when a card is moved to a specified list by any team member, it triggers the following actions: marks the due date as complete, all checklists items on the card are ticked, and removes members from that card.
Triggers can be created for a wide range of actions, such as:
When cards are created, moved, or archived
Labels are applied
Attachments and votes are included in cards
Team members are added to cards
Due dates are added, marked complete, or included in cards
Comments and card description are included
Custom Field data is input
When the trigger is activated, some possible actions include:
Moving, archiving, or copying cards
Applying or removing labels
Adding attachments
Creating or modifying due dates
Adding, marking, or resetting checklists
Adding or removing team members from cards
Relabeling cards, modifying descriptions, and including comments
Calendar Commands
Calendar commands are set to run based on calendar dates. You can use this Butler feature to schedule time-based commands that automate recurring tasks. For instance, if you tackle a new project every week, you can set commands that:
Automatically run every Monday at 9 in the morning
Archive all cards from the 'Last Week' column
Relocate the cards from the 'This Week' column to the 'Last Week' list
Move all the cards from 'Up Next' list to 'This Week' and arrange them by the delivery date
Due Date Commands
When you want a specific action to occur when a due date gets closer, the moment it becomes due, or a specific period after the card is due, use the Due date command. You can set it to move a card to the top of a specified list when it becomes overdue, add a red label to it, and post a comment to alert team members.
Conclusion
Trello users can customize Butler to automate tedious processes. With this tool, you can now focus on the work that matters. Even better, Butler can scan your board, analyze the actions you frequently take, and suggest the buttons you should create to make your work easier. There are many integrations that can enhance Trello's capabilities and make your team more productive and efficient. As mentioned earlier, a tool like Bridge24 for Trello bridges the reporting and exporting feature gap in Trello. It allows you to view, organize, update, and export your Trello task and project information through a powerful interface.