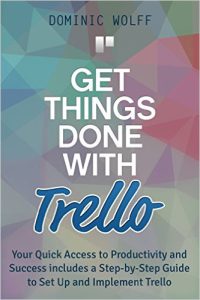 Get Things Done with Trello: Your Quick Access to Productivity and Success includes a Step-by-Step Guide to Set Up and Implement Trello makes the task of organizing your life much easier. It's all about clearing your mind and putting everything you ought to do in a single place first. This book discusses on two tools with the help of which you can boost your productivity-TRELLO and GTD. The author has managed to amalgamate both the tools and create a reliable system that can help in the better management of tasks besides getting your projects organized easily. When you finish reading the book, you'll discover that the TRELLO GTD system can handle every type of goal irrespective of its size.
Book Details
The book comes in both the Kindle and Paperback versions, and was published on July 22, 2014 by Organized Living Press. The Paperback version has 96 pages, with the front cover displaying the author's name on the top and the name of the book below it. The back cover has a handful of editorial reviews and names of some popular books written by the same author. Text to Speech feature has been enabled in the Kindle version and the size of the file is 1852 KB. ASIN: B00M1KKHE6.
Price
$11.99 for the hardcover edition and $3.54 for the Kindle edition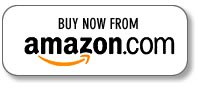 Target Audience
Get Things Done with Trello: Your Quick Access to Productivity and Success includes a Step-by-Step Guide to Set Up and Implement Trello is for people who want to organize their life easily. Many individuals simply hate the idea of using separate tools like journals, diaries and calendars to create a list of important events. This book is rightly meant for them since it helps them to use just a single tool to get their life organized without any hassles of having to use multiple tools. It explains how Trello and GTD can work awesomely side by side.
What Customers Say
Stacey Peters from Portland offers her gratitude to the book and states that it has helped her in sorting things while giving a clear outlook of what's really important. She adds that it's a "Lifesaver."
Sedalia-based Jacqueline Hall says that trying to recollect things from her to-do list used to be cumbersome before. But now, after reading the book she has found the problem evaporating and highly recommends the book to all the busy bees.
Content, Approach, Style
Get Things Done with Trello: Your Quick Access to Productivity and Success includes a Step-by-Step Guide to Set Up and Implement Trello offers a comprehensive guide on how to use the Trello GTD system. It teaches you how to prevent killing your productivity with both TRELLO and GTD. Once you start using this method, you'll stop wasting time on minor distractions and put your entire attention on the small little things that bring you really close to your goals. It discusses on topics like how GTD works, the benefits of using GTD, and how both GTD and TRELLO can be used to come up with favorable results.
In addition, the author also discusses on other important topics like principles of getting things done, advanced tips and tricks on using the new system, how to manage tasks and improve work productivity to name a few. Once you have learnt the knack of using TRELLO GTD, you'll discover that it can be used in almost any aspect of your life. The language used is easy to understand and even a person unfamiliar with Trello will gain important insights on the system. The topics have been divided and segregated by headers and short paragraphs which are pleasing to read.
Why Buy the Book
Our fast-paced lifestyles have made it almost impossible to prioritize our tasks at hand. These includes picking up your clothes from the dry cleaner, submitting a final draft to your boss, buying dog food and getting x-ray results from the clinic. As a result, we tend to forget the important things and end up settling for the small goals. In such a case, this book can be an incredible respite as it elaborately shows how TRELLO GTD can be applied to almost everything in your life and get the results you want.
You can use this awesomely versatile tool for personal organization or a robust engine for product development with a sizable team. All your activities will be fun once you finish reading the book and there'll be no more ambiguity in your life.
Author
Dominic Wolff is a globe trotter, business owner and writer from Idaho, Domini. He had an inclination towards the mechanics of business at a very tender age and used to sell candy bars. Dominic has always been drawn to the idea of finding systems that improves his productivity while giving him more free time. He writes content on personal productivity for major publications frequently. Great things can be found here.
$11.99 for the hardcover edition and $3.54 for the Kindle edition