Dropbox is a technology company that primarily offers cloud storage. Since its launch in 2007, it has reportedly passed 500 million users in 2016. Aside from hosting files online, it allows customers to sync files across devices, to share big files, to brainstorm with a variety of content, and use desktop client software for different operating systems. Advances in technology developed new tools for people that enable them to accomplish more work in less time. This, however, entails using more tools. Also, content is now scattered across apps. As a result, people are now spending more time on work that is not actually their primary work. This work about work is what the new Dropbox desktop app offers to address.
New Dropbox Desktop App
The new Dropbox provides additional features beyond file storage and syncing. It is a central workspace where users can organize all their files, connect their productivity tools, and collaborate with other Dropbox users. The new desktop app is being introduced through an early access program, available for Windows and Mac users only. Users of the different plans who opt in to the new Desktop app will not be able to opt out. However, they can still use the Dropbox folder as they did before in Mac Finder and Windows Explorer.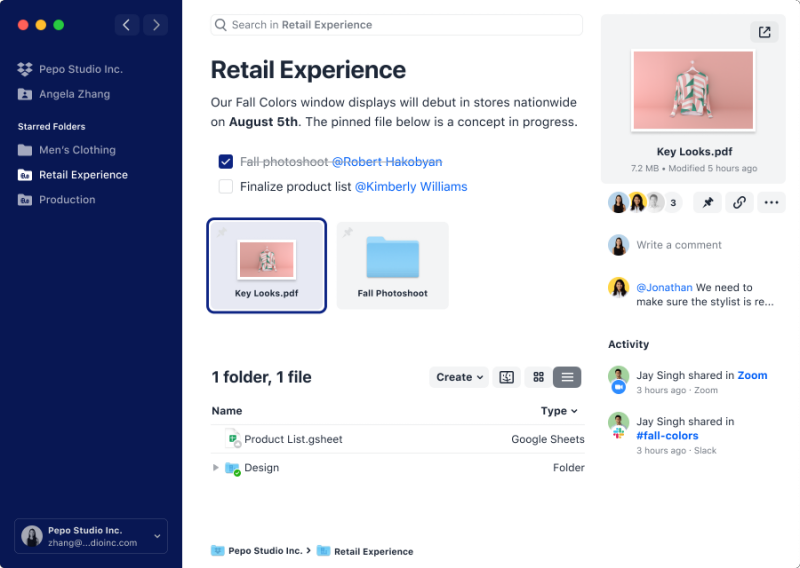 Organize Content
Users of the new Dropbox desktop app sees a new UI where they can view and organize both cloud content and traditional files easily. They can now create, organize, and share Google Docs, Sheets, and Slides right in the app. Also, they can do the same for .docx, .xlsx, and .pptx files. In addition, users have the option to open files in Office Online or Google web editor. Aside from local and online files, they can also store shortcut URLs to any website. Thus, it is now easier to organize together content from PM tools, productivity apps, wikis, and news articles with the rest of the files inside Dropbox. Search is also now quicker with all the content together.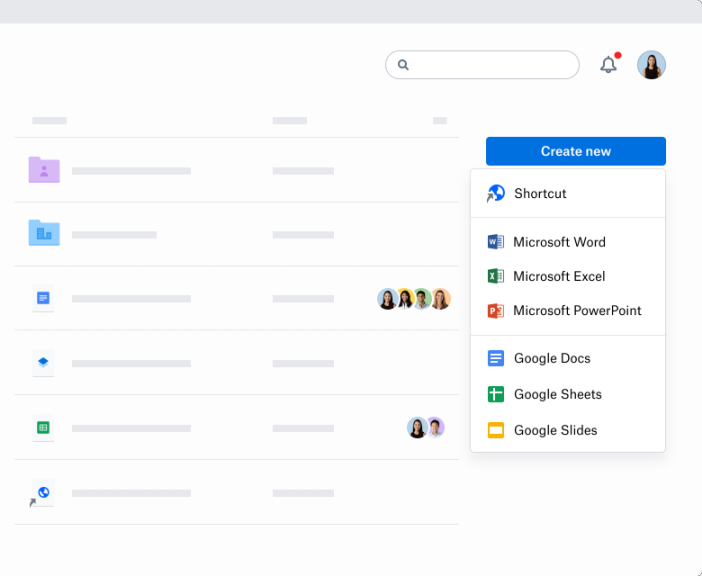 Connect Tools
Dropbox is introducing 3 new integrations. The new integration with Slack allows users to easily share content to Slack channels. They can see what files are shared and also start a Slack conversation directly from Dropbox. The new Zoom integration will enable users to add and join Zoom video conferences. During the meetings, they can easily share files. An upcoming Atlassian integration will help teams manage projects and content, but details are still missing. Possible Atlassian products to integrate include Jira, Bitbucket, Trello, and Confluence. If looking for a great reporting and exporting tool for Trello, we suggest trying out our own tool Bridge24 for Trello.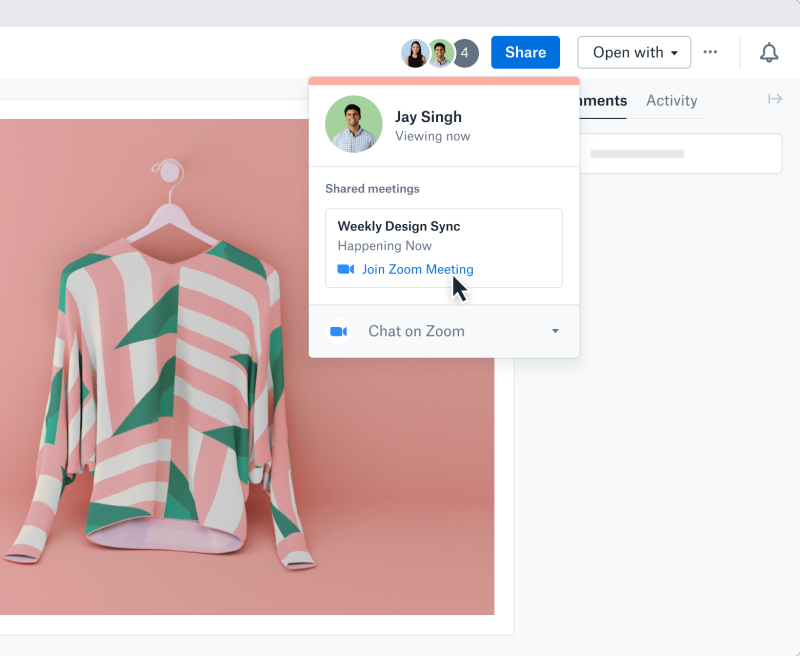 Collaborate Better
The new desktop app includes features to help teams get more coordinated, gain better visibility, and share feedback easily. Shared folders are now workspaces where users can add descriptions to help them better understand their work. They can pin key content at the top of the workspace to highlight it. They can also use @mentions and assign to-dos. The app lets users see file activity more visibly with a new team activity feed. They can also create comments right alongside files across desktop, web, and mobile.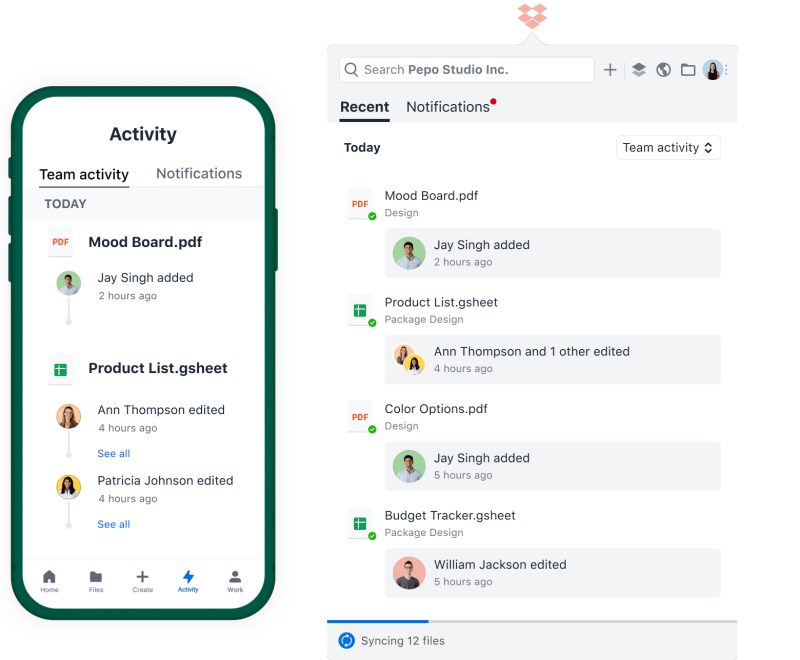 Updated Plans, New Prices
Dropbox announced that all new features are included in existing plans. Also, the storage capacity in the Plus plan, the cheapest paid plan, is now 2TB minimum. Professional and Business plans show similar capacity increases. However, an equivalent price increase is in effect because of these changes, and some customers are not happy about it.
Bringing New Experience
The new Dropbox is a move by the company to go beyond file storage. It is providing an enhanced experience to users from just having their data. The relaunch also includes features such as Smart Sync. It lets Dropbox files become 'online only' if not used for a period, which saves local space. Rewind is another feature that lets users rollback an entire account if ransomware encrypts their files. It is available for paid accounts only. There seems to be an issue in the Windows platform regarding syncing icons. It seems that the limit of 15 overlay icons in Windows is reached by competing programs, such as OneDrive and Dropbox.