Trello visual project management and team collaboration software helps people accomplish great things. Aside from aiding them in managing projects, teams use the application to build and grow companies, to make learning and education fun, and even to keep public offices organized and ready for service. Today, over one million teams are actively using the software, with more than 70 percent utilizing it to solve problems and create solutions at work. Trello is announcing a change in how many boards Teams can create, the availability of automation, new enterprise features, and more. If you are looking for a great reporting and exporting tool for Trello, we suggest trying out our own tool Bridge24 for Trello.
A Change in Trello Teams
As Trello aims to be the preferred tool for managing projects at work, it introduces a change in Teams. A Team of users can easily organize boards and members to be able to collaborate better. Teams can be free, be part of Business Class, or Trello Enterprise. Business class is ideal for teams of up to 100 people, and Enterprise is for even larger teams. Starting March 19, 2019, free teams can have up to 10 open boards. Existing free teams with more than 10 open boards will continue to have access to those boards, but will have to upgrade to Business Class to add more boards to the team.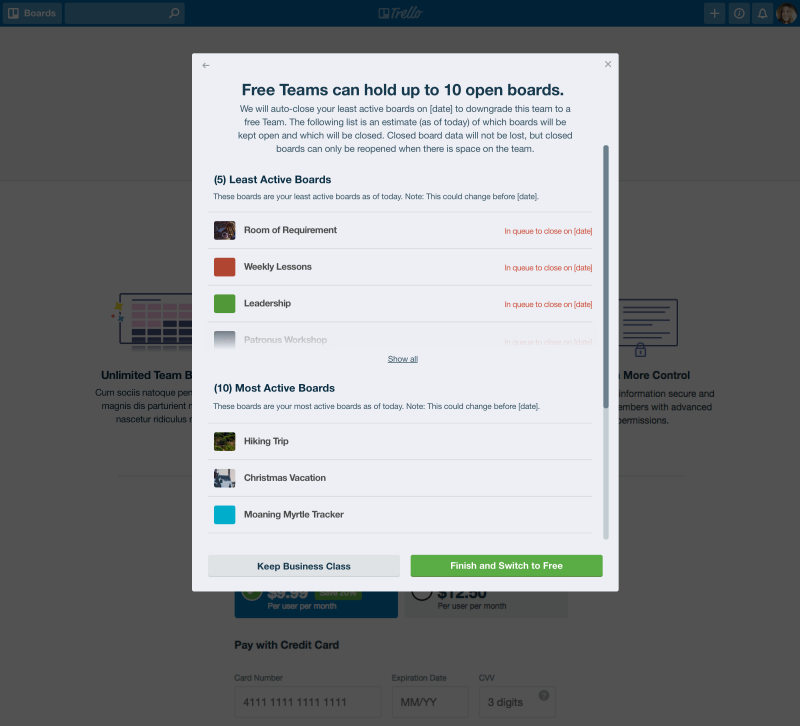 To help transition to this change, existing free teams can add up to 10 additional boards without upgrading until May 1, 2019. All users can still create unlimited boards, lists, and cards. The change only applies to boards within free teams. It has no impact on boards outside free teams. The reason for the change is to facilitate and accelerate in making business features more available.
Butler Automation for All
Helping teams work smarter and more efficiently is more possible now with Butler Power-Up automation. The power of automation through Butler is now available to all Trello users. Butler is valuable in helping members do the same repetitive tasks. With the automation now built-in the software, any user can take advantage of simple natural language commands to make work happen. Thus, inefficiencies are diminished, and more time is saved. Moreover, automated process can now be part of any team workflow. For example, Butler allows users to set rules that react to action on boards. It can create custom card buttons that perform multiple actions. It can also add board buttons and scheduled commands.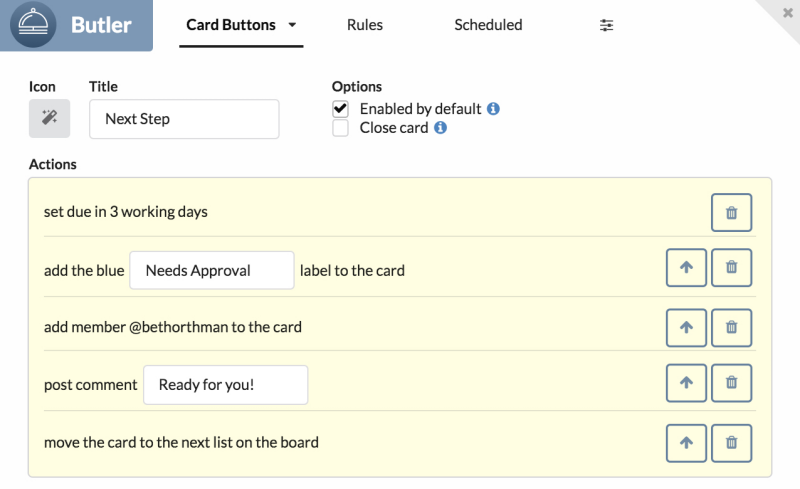 Trello Enterprise New Features
Teams on Trello Enterprise usually operate independently but can collaborate with other teams within their company. Thirteen new organizational-wide features have been added to help them share content securely. For instance, a new level of visibility above 'Team' but below 'Public' is now available. This new level 'Organization' allows teams to share content within an enterprise more securely. Also, admins can now specify whether teams can create public boards to protect sensitive information. Other new features include better Power-up administration, attachment-source restriction, and others.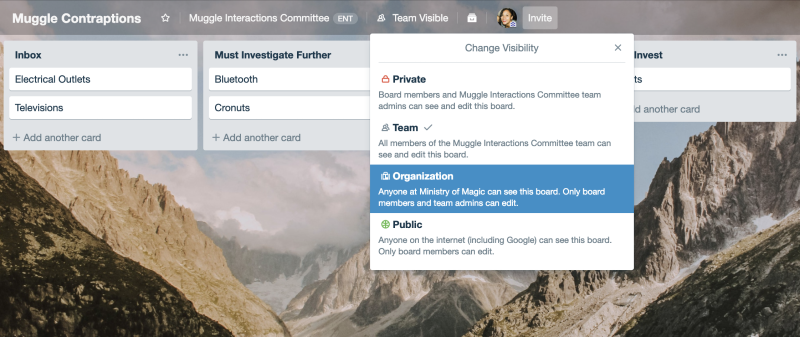 Map Power-Up on Mobile
Last but not the least, the Map Power-up is now available on mobile to give users a new view to their boards. Map enables users to add locations to their cards that can be visualized geographically on a map. The Power-up brings an exciting perspective for users who are planning an offsite, setting up meet-ups around town, or looking for a new office location. It is also possible with Map to jump from locations on cards to other third-party mapping apps to get directions. The Map Power-up available on iOS and Android adds a new level of organizing and sharing information in Trello.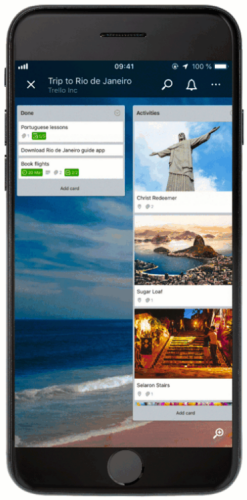 Continuing to deliver amazing experience
The Trello team is grateful for the support for the product and the company as it continues to grow. It remains focused on building and delivering a product that is easy to use, and customizable for any kind of team. For more information on product updates, new features, and other announcements, please visit Trello also on their Facebook, Twitter, Pinterest or LinkedIn page.