Trello project management and collaboration software is a highly visual and flexible tool. It applies to a variety of work requirements for various groups of people. Teams use it to easily organize and prioritize their projects. Specifically, Power-Ups expand its capabilities further by bringing integration features right into boards and cards. In 2016, it announced the release of the Custom Fields Power-Up to help users maximize their workflow. Now, users can enjoy even more its expanded capabilities. If you are looking for a great reporting and exporting tool for Trello, we suggest trying out our own tool Bridge24 for Trello.
Custom Fields Go Mobile
The first welcome news about the latest Custom Fields Power-Up is its availability on mobile devices. Both iOS and Android apps now support custom fields. Therefore, users can experience the additional benefits of having more context for their cards even outside the office. Furthermore, they can also create new fields or input/edit field data. So, all their custom fields from the web are visible from their devices. And they can do work on the go or get information while away from their desktop. Users have to tap Power-Ups on the board menu, and toggle Custom Fields on their device. Then, they can already add fields from the new button.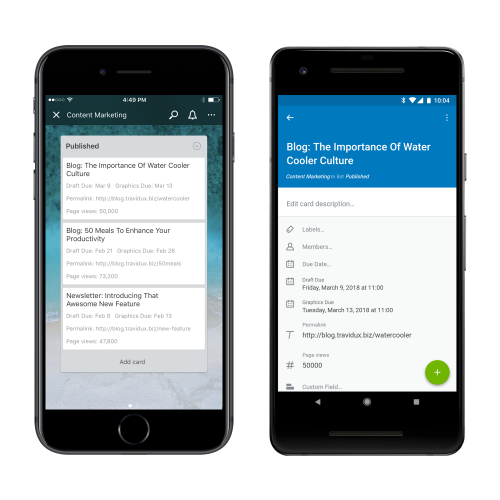 More New Features
Trello is continually receiving requested features for Custom Fields Power-Up. Now, they are making many new features available for users. First, they are increasing the number of fields per board from 5 to 50. Also, board filtering supports text, drop down list, and checkbox fields. So, any match to filtered terms will be visible upfront. Furthermore, empty fields are displayed on the card back, easy for other team members to see and use. Any update on the fields will also appear in the Activity feed.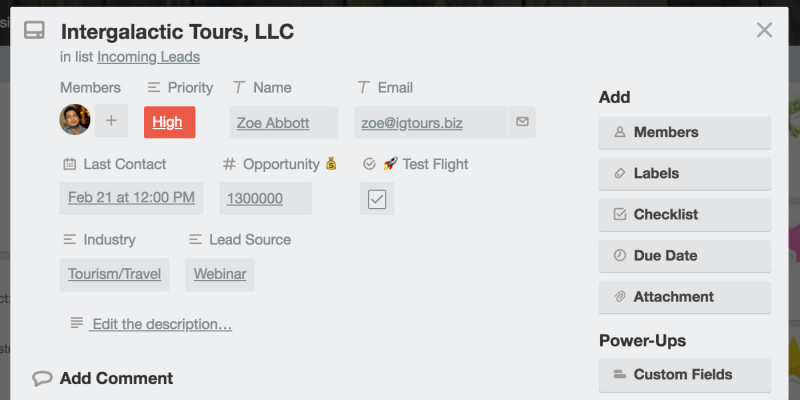 Additionally, users can reorder custom fields in the settings menu with drag and drop. Thus, they can bring to surface the most important and prioritized information. They can also add distinct colors to their drop down list items. This feature can be useful in representing, say, the status of a card. Unlike labels, drop-down list enforces only one state. Other new features include board support, such as when a card with custom field is moved to another board. The fields will display as long as the Power-Up is enabled. Also when exporting, JSON and CSV exports will include all custom field data.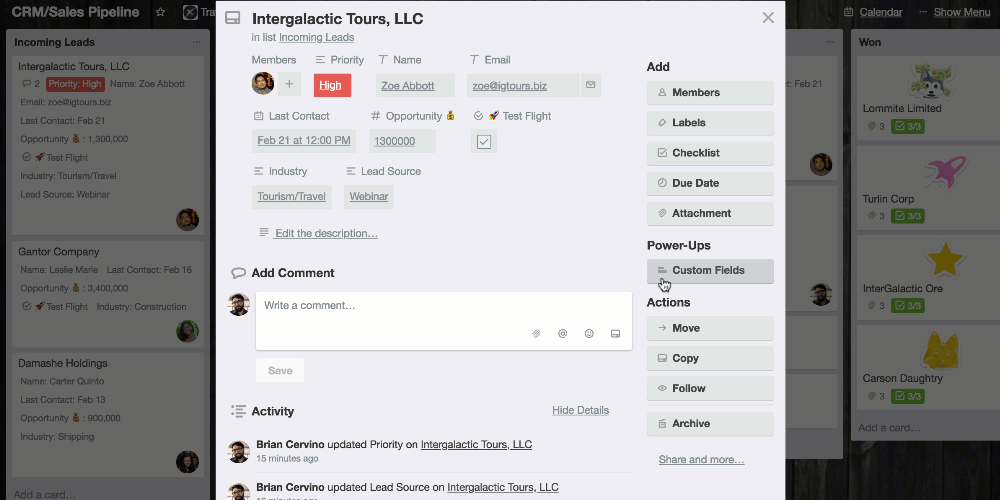 Custom Fields API
The latest Trello Custom Fields Power-Up release goes beyond improvement with its new API. This gives way to Power-Up enhancements in new ways. With the custom fields API, developers will be able to add their own custom fields. In fact, some Power-Up developers are doing just that. For example, Butler is applying it to their automation features. Butler Power-Up allows automation on boards. Using the API, users can now automate actions on custom fields. They can set, modify and clear custom fields based on user-defined rules. Other partners taking advantage of the custom fields API are Marker.io, Unito, and Zapier.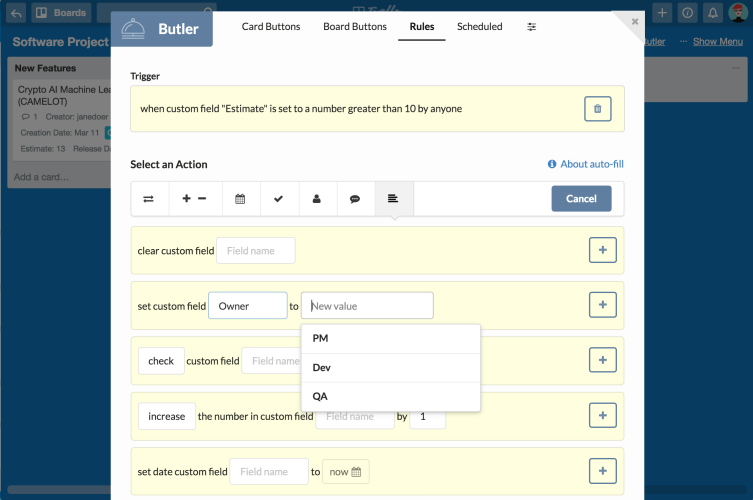 Custom Fields: Giving Cards More Context
Trello launched Custom Fields Power-Up to enable users to formalize their process and maximize their workflow. With that, cards have become more useful and relevant to the work teams are doing. With the latest enhancement, they can bring more custom data in cards into greater focus, add better context to their project, and do it even while on the go.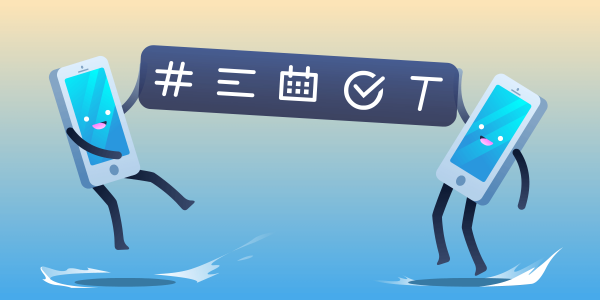 For more information about custom fields, Power-Ups, and other product announcements, visit their Facebook, Twitter or LinkedIn page.