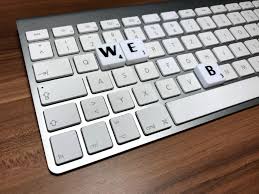 Project management software has been around for quite some time now and it has been proven effective by many organizations. The capabilities and flexibility of these tools make the work of project management teams lighter and their productivity higher. Today, there are numerous tools available in the market and Trello is one of the most popular ones. In fact, Trello remains to be a top choice for businesses, especially for its simple format and ease of use.
What is Trello?
Trello is definitely prized by organizations that want to be more productive and deliver their output timely and accurately. It is a project management software that takes on the Kanban system of task management. At one glance, it looks like a huge bulletin board with Post-It notes that contain different tasks. Trello is composed of boards or projects, lists or stages of the project, and cards or tasks under each project. For example, a board can be entitled 'Accreditation for ISO'. Users can create lists and name them 'Collection of resources', 'To be submitted', 'On-going assessment', 'Assessed', and 'Certified'. It can be seen that each of these lists represents a phase of the project which helps users better understand the project. Then, they can create cards for each list that contains different tasks related to the list they belong to. For example, under 'Collection of resources', the people assigned to this list are mentioned on the cards, as well as their specific tasks.
Features of Trello
Trello is the user-friendly software which has many organizations taking advantage of its capabilities. Here are just a few of its basic features.
Collaboration with the team. One of the strongest features of Trello is its ability to collaborate with everyone on a team. Moreover, there is no limit to the number of members of a team that can collaborate with each other. Users can create boards and decide on the members they allow to join in. Members of these boards can see the lists and cards and have the freedom to move the cards around. Tasks can be delegated by assigning members to the cards as well. Each card has a comments section where they can discuss their tasks and the project.
Trello also has checklists that let users create subtasks and smaller steps within a specific card. These checklists can also be converted into a card and contain the names of members assigned to the task. Best of all, these can easily be deleted or edited by the user.
Labels work the same way as hashtags on social media do which helps categorize cards. Users can put as many labels as they want on a card by using colors or giving each label a name for added filtering.
Due dates. Trello won't allow users to miss a task or event through its due date feature. A reminder is sent 24 hours before a task is due to end to help users complete them. Due dates are seen as a tiny colorful badge on the card. These change colors depending on how far away the due date is. The following is the color code:
Grey:  24 hours before the due date
Yellow: 24 hours left
Red: due
Light Pink: Past due
Green: Complete
Users can attach files from their computer, Google Drive, or other sources to the different cards on Trello. This makes file sharing easier and seamless for everyone working on the project. Users will only need to open the card where the files are to access them.
Home view. This is the newest feature of Trello where users can view everything across the board. This lets them see the due dates, actions taken, and card notifications.
Trello Keyboard Shortcuts
Working on Trello is always a pleasant and convenient experience. Its developers understand that every minute of work needs to be productive which is why they created the Trello shortcuts. Here are some of these keyboard shortcuts.
To add a new card to a board, press 'n'.
Users who need to add a new card to a new board can simply press 'n'. This can also be done to new cards that have to be added to a board that is already in progress.
Another way to add a card is to hover the mouse above an existing card and press 'n' to make a new card below it. Also, users can double-click the mouse between two existing cards to create a new card.
To assign a card, use the space bar.
To assign a task to oneself, users simply hover the mouse above a card or open it and then tap the space bar. Tapping it again will remove one's name as the assignee.
If the assignee is another person in the team, hover on a card and tap 'a' to reveal the list of members in the team.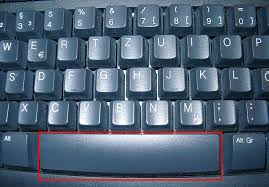 To navigate anywhere around the board, make use of the ←↑→.
To open a card, press ENTER.
To cancel or close a card, press ESC.
To edit a card instantly, press Shift + Enter to move the card to edit.
To add a due date, make use of the due date selector.
Open a card then press 'D' to open the due date selector. Here, users can select the due date for the task. Users can also opt to hover above a card and press 'D' to do the same.
To create a label, press the 'L' key.
While a card is open, press 'L' to reveal the label menu and apply the appropriate labels. But an easier way to add labels is to use the numbers 1-9 as each number represents a label color. The colors that correspond to number 1- 9 are green, yellow, orange, red, purple, blue, sky, lime, and pink. The digit 0 is black.
To see only one's assigned cards, simple press 'Q'.
Users can see only the cards assigned to them by pressing 'Q'. Pressing it again will bring back all the cards on display.
To save a text, press Control + Enter for Windows and Command + Enter for Mac.
This shortcut also works for editing the card title and comments, as well as editing the list title.
To move cards to the adjacent list, simply use "," or "."
To move cards to the adjacent list, the "," or "." commands will move the card to the bottom of the list to its right or left. Meanwhile, pressing < or > moves the card to the top of the adjacent list.
There are so many shortcuts to use for navigating Trello but the abovementioned ones are the most basic and important. Try them now on Trello and have fun discovering these new ways to use the software.