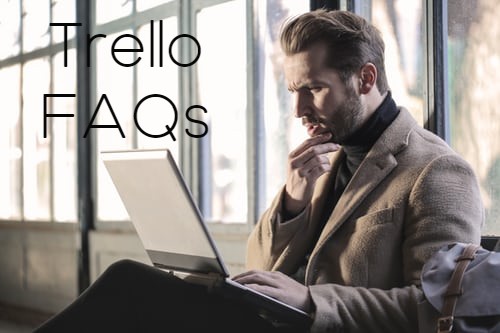 Trello is one of the many project management software today that teams depend on for their productivity. It owes its popularity to its board-and-card system and Kanban-style of listing which is easy for teams to understand. Trello is a powerful collaboration tool where managers can create tasks, assign them to members, and set due dates. Because of its whiteboard-style, all it takes is one glance for users to see what they are assigned to do. Also, the tasks can easily be moved around the board to indicate the progress of the team on the project.
Features of Trello
Trello is intuitive and has a simple and easy-to-understand user interface. It is composed of three elements, namely boards, lists, and cards, all of which can be manipulated for project completion. The boards present the project and its details while the lists contain the stages or phases of the project. The list, which is the basic unit of every board in Trello, contains the tasks related to the project.
Trello, with its wealth of features, is perfect for smaller projects and is available in paid and free versions. But more than that, individual users can also benefit from the software even for tracking their personal expenses and income. Additionally, Trello is also useful for planning events and creating lists of daily activities.
Trello FAQs
Because Trello is being used by numerous people, a lot of users have questions about certain aspects of the product. Here are some of the frequently asked questions and their answers.
How do you connect cards within a board?
Trello by itself doesn't have dependency capabilities but this is compensated by Hello Epics which is a power-up. By using this app, users can connect cards on a board that relates to each other to track their progress. Users can also use Butler wherein they can create a button called 'Create Subtasks'. This will result in creating linked cards for all the items contained in the 'Subtasks' checklist.
Afterward, users can set up a command that triggers whenever a card is archived. This also consequently checks off the item found in the master card.
How to create a template for a Trello board?
Templates are one of the features of Trello which are best used for copying a workflow or process. When a template is used, a new board can be created based on the same set-up used in the template. This means that a board created from a template starts with the same content and helps users stick to the structure.
Boards within Enterprise and Business Class teams, as well as any public board, can also be turned into templates. This is done by going to the Board Menu, selecting More, and then clicking Make Template. When doing this, comments and activity are hidden but every member remains on the template. When a board is turned into a template, features are created like the banner, badge, and share link, among others. Users can also add a description to their template by using the 'About This Template' panel. Completing this will provide visitors with information about the template, including how it is used and the problems it solves.
Templates can also be turned back into boards using the 'convert back to board' button found in the 'More' section.
How to forbid participants from editing the description?
To answer this question, it is important to identify the specific participant. If the participant is a Service Desk participant, they cannot edit any field by default. As for Jira participants, users can restrict who can edit issues. However, if the participant is a general Trello user, it is best to create a team viewable board. Then, they can set the commenting permissions for this team. This allows only the members of the board to edit cards but lets everyone view and comment on them.
Is it possible to filter notifications to only see your @mentions?
When working with a team that is active on Trello every day, it can get pretty difficult keeping track of one's @mentions. This is because, with the barrage of notifications and conversations, @mentions may be pushed downward and eventually get lost. Fortunately, by using Butler, users can 'unwatch' any card they are added to. This results in getting notifications limited only to being mentioned and added and removed from a card. When already using Butler, a sample command would be, 'when I am added to a card, unsubscribe from the card'.
Is there any way to filter by tags in Trello?
Labels in Trello are important, especially for separating tasks between teams. In order to filter the board using these labels, users can hit the 'f' key and choose the labels and assignees. Another option is to click 'show menu' and choose 'search cards'. Additionally, if the user wants to search only for their cards, they have to click 'q' on the keyboard. Consequently, users can close all active searches by hitting 'x'.
Is there a way to show only my cards on the board?
This answer does not directly answer the question, but it helps. When users only want to see the cards they are members of, they can simply hit 'q' on the keyboard. This shortcut hides cards that the user is not a member of and stays like this even after switching boards. By pressing 'q' again, all the cards are revealed. This option can be used by all members of a team if they also want to see just their cards. A separate article called Trello Keyboard Shortcuts can also be read.
Another way to show only one's cards on the board is by going to the board menu and selecting 'Search Cards'. This lets the user limit the displayed cards to only those they are part of.

Trello has always been known for its flexibility and ease of use. Throughout its existence, numerous organizations, both big and small, have experienced its advantages. Those interested in using Trello can also read the Pros and Cons of Using Trello Software to learn more. Also, users of Trello can benefit from integrating Bridge24 into it. With Bridge24, Trello's features and capabilities are enhanced. Additionally, it also bridges the reporting and exporting gaps in Trello.