Trello visual project management application has recently achieved a significant milestone. To date, over 2 billion cards have been created, helping its users plan, prioritize, and produce. Indeed, these cards represent, more or less, 2 billion ideas, tasks, and projects from all over the world. These cards contain all sorts of things, from helping teams deliver humanitarian aid, to families planning their camping trips. In line with continuing to provide people the central place for organization and productivity, it launches 2 important features: a new Home view, and a better notification management system. If you are looking for a great reporting and exporting tool for Trello, we suggest trying out our own tool Bridge24 for Trello.
New Trello Home View
The new home view is the equivalent of a central base of operations where users can find anything and everything important. Why go over countless boards, cards, and comments, and then try to prioritize which should be first when there is a better way? The new home view gives users a personalized high-level perspective of important activities at any moment across teams, boards, and card activities. After logging in, they see a single view of tasks with due dates coming up, card activities that require immediate attention, and other important activities since their last login.
What's New
In particular, Trello users see the Up Next section first, which shows cards that have due dates coming soon, or recently overdue. This section also contains active conversations that need their immediate attention and response. They can also see new teams or projects when others add them as a new member. But the great thing about this feature is that users can take action and reply to or dismiss the cards. Shortcuts, such as being able to 'Complete' a due date as done without going to each card, are also available. Clicking 'Show more' allows them to see and go over more cards needing attention.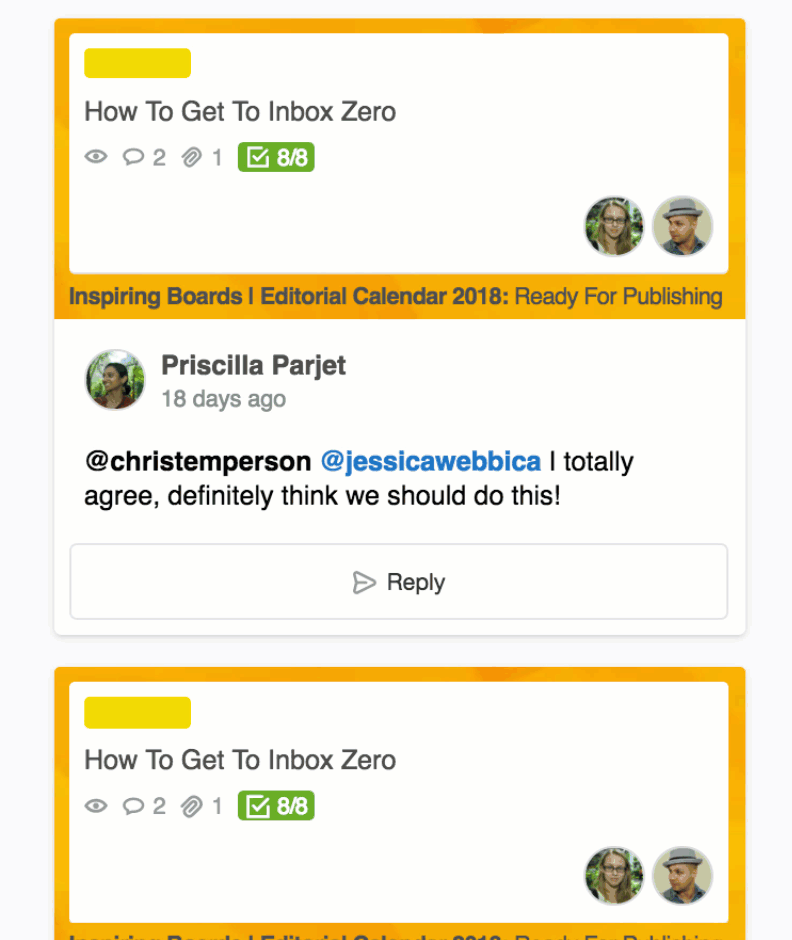 Below 'Up Next' is the Highlights section, which shows all card conversations from boards. It is a powerful view to get updates on all team activities. Also, users can reply directly to cards without having to go and open up each board. To navigate to any particular card, they can click on the card title in the home view. Moreover, the left-hand side displays the Boards tab, which is organized by team and personal. And the boards that users 'starred' are on top, while recently view boards are below.

Manage Notifications Better
Another new Trello feature is a redesigned notifications panel that gives users a better way of controlling notifications. They now can choose when and how to look at their deadlines, mentions, and card activities, to name a few. From the notifications panel, they will see at the top options such as 'Filter by Unread' and 'Mark All as Read.' These 2 options allow them to quickly select only items that they wish to keep unread, while also giving them the power to categorize and prioritize which information needs more attention. They can mark an item as read (or unread) by clicking the circle to its left. To return to the unfiltered view in chronological order, they can click the 'View All' link.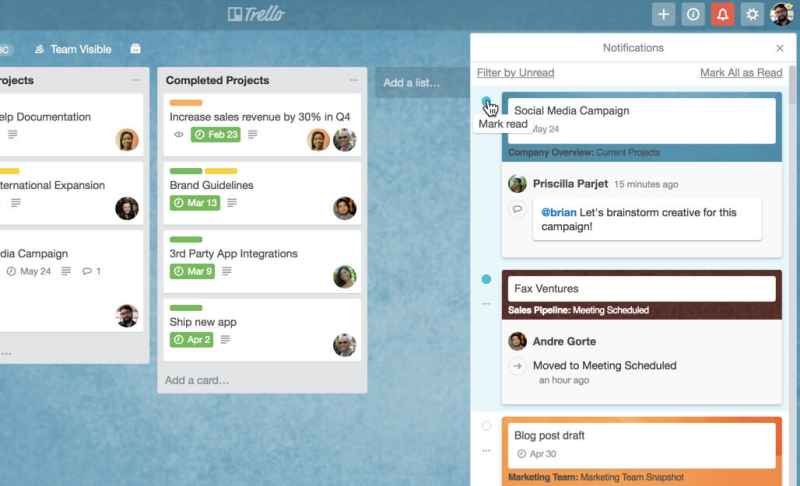 The latest notification enhancement also gives users a more contextual and visual display. For instance, if several activities happen on a card before a user is able to attend to it, all updates are grouped by the card. Furthermore, each notification also displays the card title, due date, added members, attachments, and list movement. All these information are now available, allowing people not only to respond accordingly, but also spend less time navigating from card to card.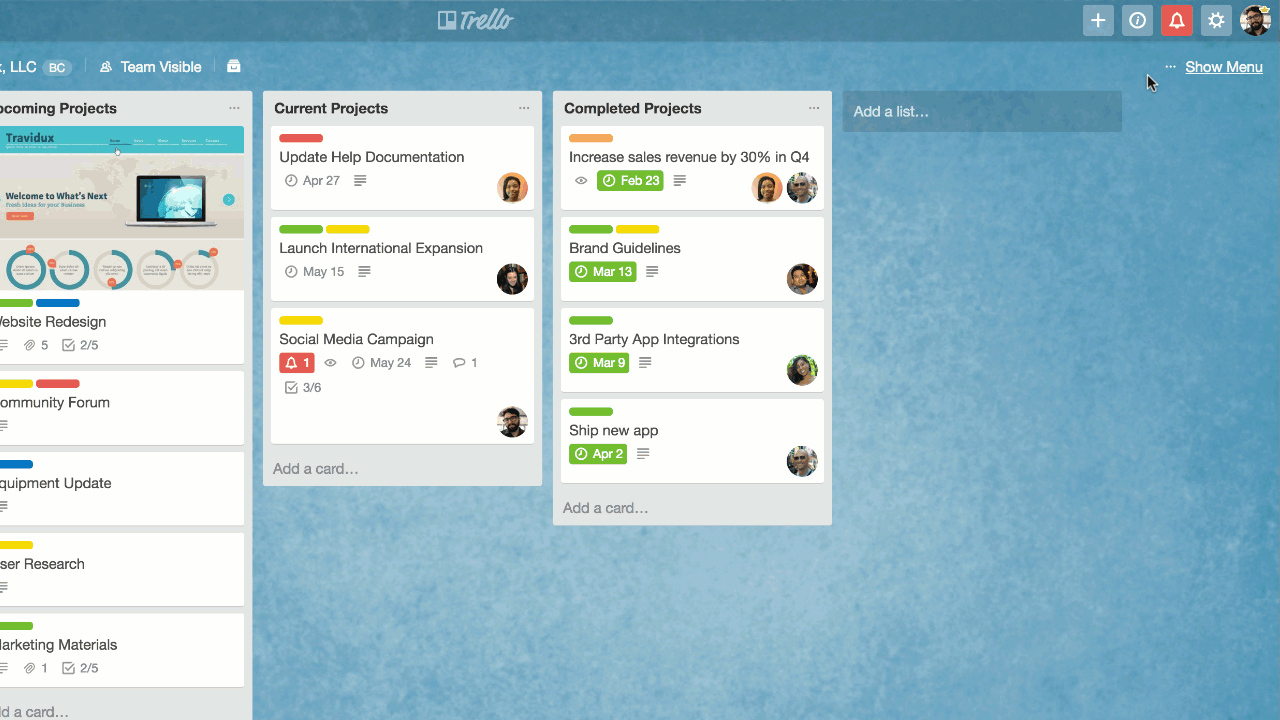 Manage All Productively In One Place
Trello continues to empower users with the help of new features. They are able to get organized and get the most important work done, at a time they are most comfortable. The new features are slowly rolling out, and additional upgrades are coming. At the moment, the home view is available on the web and desktop versions.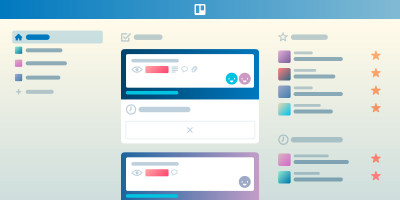 To learn more about this latest refresh, and other upcoming features and announcements, visit them on Facebook, Twitter, or Linkedin.