Course Description
Trello Project Management: Complete Course covers everything students need to know on Trello to boost their productivity. It teaches you how to manage projects and tasks, enhance team collaboration and improve work rate or output. The course is of appropriate length and will equip you to start using Trello and work more efficiently. The instructor has put his best foot forward to explain each and every item in the Trello app.
Once you complete the training, you'll actually start using the tool to your utmost benefit and know the ins and outs of effective project management with Trello.
Course Price
$47

Student Requirements
Students need to have a strong internet connection and a Smartphone, tablet or computer. The course can be taken by students of all levels; however, it's best suited for project management professionals looking for an easy online tool like Trello while working on projects of all sizes.
Course Objectives and Learnings
On successful completion of Trello Project Management: Complete Course, a student will have viewed over 23 lectures and 2 hours of easy to understand content. He will possess the knack to manage his tasks to enhance his productivity effectively. It also teaches students on how to use Trello for management of team collaboration. Learning how to make your project workflow extra productive has been made comfortable as an old shoe.
You'll not have any questions about the app once you go through this course since it offers terrific tips on Trello which was never heard of before.
Target Audience
The course is for professionals seeking a solution to assist them manage and accelerate the progress of their projects. It's also targeted towards individuals running multiple projects with people located in different areas and want to keep an eye on every proceeding.
Curriculum/Chapters
Trello Project Management: Complete Course has been divided into 4 sections, which consist of 23 lectures. The first section welcomes students to the course by teaching them some basic definitions and the settings one needs to know. The second section has 8 lectures, which explain how the app can be used. These include adding members to boards, labels and filtering, adding attachments and a list of helpful settings to name a few. The third section explicitly delves into the Trello  iPhone App while the final section lists some significant points while working with Trello.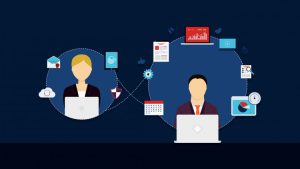 Instructor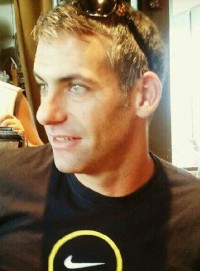 Uri Soglowek, video maker, entrepreneur and marketing consultant, is the instructor of the course. He devotes most of his time learning and teaching the techniques to shoot and edit professional videos to people in a layman's language. So far, he has trained 6,279 students, created 14 courses and 80 reviews. Meet him on Twitter or Facebook.
Reviews/Testimonials
Trello Project Management: Complete Course has 794 students enrolled at the time of writing and has received an average rating of 4.4 from 15 reviews, which speaks volumes on Soglowek's teaching methods.
Gina, a student, states that the course is easy to understand and watch. She praises the instructor on his excellent language skills, a wonderful voice and a high level of professionalism when it comes to video creation.
Another student, Dean Moon thanks Uri for his straightforward course with awesome content. He confesses that after taking the course there has not been a single incident of painful emails going back and forth.