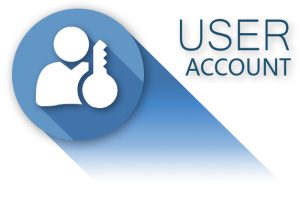 The Bridge24 user account is now available and required for all users.
This provides Bridge24 a centralized place to store all parameters for your user. Before, the settings were stored within your browser's local storage, meaning that it could only be accessed from that same browser on the same computer if you wanted to keep your settings.  Now, once logged into your account, the same experience and settings will be used from any of your devices and browsers.
The next time you access Bridge24 and for new users, it will request that you create your user account: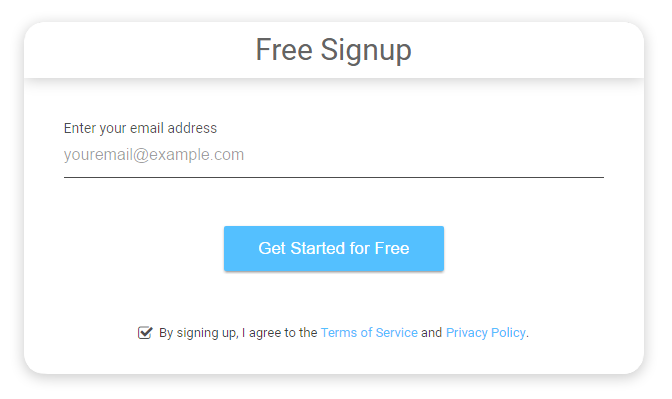 A confirmation email will be sent. Navigate to this email and click the activation link and you can finish the sign-up process by adding your name and creating a strong password (min: 8 characters, 1 upper, 1 lowercase, 1 special character or number) :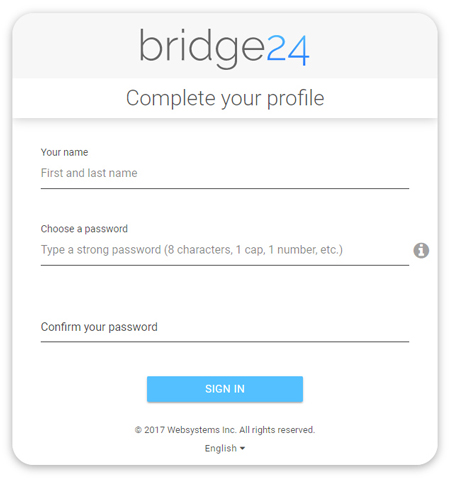 Upon completing the above form, your parameters (connectors, views and filters) will be migrated from your browser's local storage. Once in your account, you also will have the ability to Logout. Click on the top right to access the settings panel (1) and click on the Logout button (2). You will be driven to the Login page.

Benefits of the user account
Settings, such as your connectors, views and filters will be stored centrally to maintain user experience across browsers/devices
An additional aide to troubleshoot potential issues for the Bridge24 technical team
Future benefits
Organize users into group/organization and invite users to use Bridge24
Share parameters, such as views or custom filters
Allow incorporation of an Affiliate program
Other login methods, such as via Google are planned for incorporation in the near future.