Trello tends to be one of the most popular project management tools. A bunch of software development teams choose Trello due to its user-friendly interface. Trello platform is available on the web along with iOS and Android apps.
However, there are more reasons to pick Trello for project management. In this article, we'll discuss the top five reasons why developers prefer this management tool.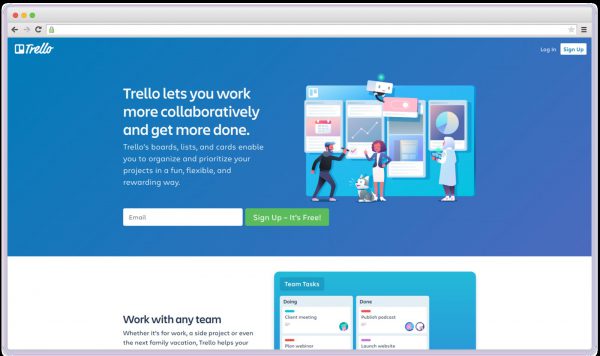 Reason #1. Well-Organized Interface
Trello allows creating a bunch of boards and cards. As a result, it's easy to follow the tasks and manage the progress.
For example, it's possible to create a board for each software development project and various columns like development, testing, done, and more. As a result, every team member can see the progress of a particular development task.
It's also possible to assign a specialist for each task.
All these factors make the development process clear. In the case of software development, such a method allows figuring the number of tasks done by the developer.
Reason #2. Collaboration
I've already mentioned an ability to collaborate in Trello.
Creating a board for the project, you choose the team members. So, they have access to create tasks, comment on them, and so on.
Additionally, you can connect your Trello account with such tools as Slack or Gmail. So, the system will notify you in the case of new tasks or comments on your work.
All these factors make the collaboration process easy and effective.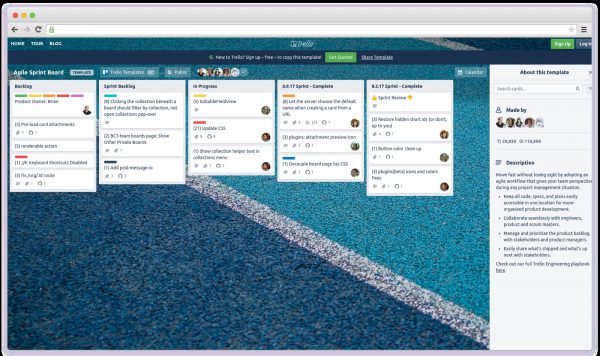 Reason #3. Ability to Prioritize Tasks
It's possible to assign a developer for a specific task and set up the priority of tasks.
Priorities can be high, medium, and low. They allow team members to see what tasks should be done as soon as possible.
So, the developers can plan their working hours. It's significant for bug fixing since there are immediate tasks before the release.
Also, such a prioritization helps understand when a deadline nears. Creating a task, you can set due dates. The card becomes yellow when the deadline nears. Moreover, the card turns red in the case of a failed deadline.
Reason #4. Agile Development
Trello is a perfect tool for Agile software development.
What is Agile development?
The Agile approach stands for iterative and step-by-step software development methodology. Such a method helps organize design, planning, development, and testing stages during a software lifecycle. All methods of Agile are based on the following principles:
quick response to any changes;
rationalization of tasks performed by the development team;
step-by-step software development with strict time frames.
Trello allows following Agile methodology, creating various boards for each sprint.
Reason #5. Security
Last but not least is security.
Working on software development, engineers pay attention to security issues. Trello tends to comply with the highest security standards.
The system utilizes a complicated encryption mechanism to protect all your information.
Moreover, you can set permissions for various users. For example, you can make boards private, so that nobody can see the content.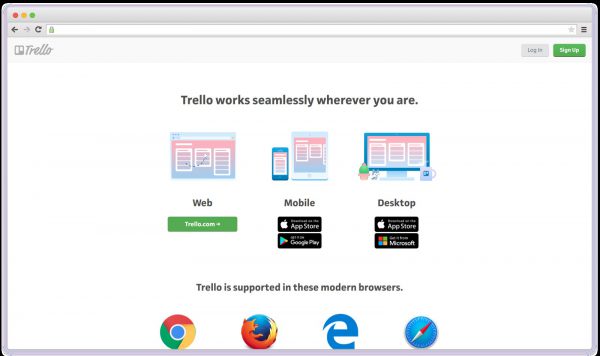 As you can see, Trello brings a lot of benefits to software development teams.
But the question arises — how much does it cost to use Trello?
The platform offers three options — free, business class, and enterprise. Depending on your requirements and business needs, you can pick the right one.
Free. Choosing this variant, you'll face a bunch of restrictions like only ten team boards and no priority support. However, this option allows seeing Trello's potential.
Business plan. This option offers a bunch of cool features like unlimited personal boards, cards, and an advanced checklist. Also, you get access to calendar view, map view, and others. Using the business plan, you need to pay $12.50 every month per user.
Enterprise. In the case of a large company and many workers that need Trello, it's better to consider an Enterprise plan. It offers a lot of features like 2-factors authentication, attachment restrictions, and so on. The price develops on the number of users.
To sum up, Trello allows managing your software development team effectively. Due to a well-organized interface, it's easy to track any task changes.
So, the development process becomes more transparent and understandable for the customer.