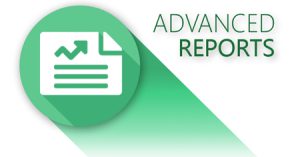 A lot of requests have been made for more customization of reports for output to PDF and Excel, etc. One frequent request has been the ability to add more columns to the report. In the most recent release, a more Advanced and flexible report has been provided including:
2 level grouping (project and assignee, or board and member, etc)
Indentation of subtasks (down to 5 levels) for Asana, and inclusion of checklists for Trello
Adding up to 4 additional fields to the output
Select Report Parameters:
First level – The top level grouping column
Second level – The next grouping column to classify/group by
Asana: Subtask level – How many subtask levels will be included. Select "none" to not include subtasks in the report.
Trello: Display checklists – include checklists in the report
Selected columns – In addition to the Task name, choose 4 additional fields to add into the report. You can add also your custom fields
Status to exclude – option to filter completed/archived or open tasks
Export your report:
Export to PDF to print or send
Export to Excel (same representation)
More Information:
Are you requiring a different report presentation or customization? We are offering Custom Development Services
If you have needs or ideas please provide your feedback, and we will see what we can do!
If you have any questions, please do not hesitate to communicate with us at support@bridge24.com or get more information from bridge24.com.