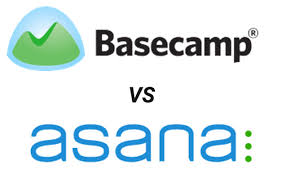 This 2020, project managers have a lot to choose from when it comes to software for project management. For a friendly-user tool, Asana and Basecamp are better among others, but choosing which one to go for is the reason to differentiate them in this article.
When it comes to clients and company success from start-up up to the present, Asana and Basecamp have already proven their value in the market. There are plenty of articles that offer the best reviews about Asana and Basecamp that is why we will focus the discussion on comparing them to figure out the best choice.
Recommended software: Bridge24 for Trello and Bridge24 for Asana.
A Run-down of Asana versus Basecamp
This run-down will have four counts to see which of the two has the best functionality in different scopes. It will focus on features, price, ease of use, security, and privacy.
1. Features
The comparison on the features will gauge communication, storage, task management and other special features that each of the tools offers.
Asana
Most users of Asana find its features to be user-friendly, stylish in its exterior, and well-structured when it comes to dependency management. One can manage its calendar and timeline from the kanban view and set a status for the overall project to remind the team members if something is not going right. One of the integrations includes Zapier which allows data mining from an extensive range of tools. If working with a spreadsheet, importing .csv file can be very helpful. Additionally, Asana permits adding an attachment to a task up to 100MB with no space limit to its total storage. Since Asana has apps for Android and iOS, one can use it anywhere.
Basecamp
Basecamp considers itself as a substitute for applications such as G Suite, Slack, Dropbox, and Asana. This is a good comparison knowing that Basecamp is not the only tool that services file sharing, chat, and documentation. So winning this round would be on how good its features work. The "Campfire" group chat allows the users to share videos and sounds but it has its issues. In terms of communication, it has a team message board. Given that Basecamp provides 500GB space storage with a file maximum of 2GB, many teams will have more than enough usable space. This tool does not have dependency management but it has a to-do list that creates tasks and makes events in the calendar. One can add notes and deadlines for a task that may be assigned to the members. Same with Asana, it also has Android and iOS apps and even desk applications for Mac and Windows too. It has integrations as well and shares data via Zapier and allows linking to different project management applications that include Asana. Lastly, Invoicing platforms and time tracking are also offered by Basecamp.
2. Price
According to the reviews, both scored 90% in the aspect of pricing. So this round will have a close fight as to who offers the best value in pricing.
Asana
Asana offers a free tier which is the best option if one plans for a smaller project. Although there are no restrictions on the team that consists of 15 members, there are more features in a paid plan which is very functional. Asana's free trial is a great way to try out its advanced features in order to help decide which plan is the right one. The team size limit is removed with paid plans and more features are available. One can get forms and proofing at the Business level. The enterprise plan provides more security and privacy features, priority support and custom branding. Compared to the competitor's plan, all of Asana's plans are average to cheap.
Basecamp
The pricing scheme of Basecamp is simple. It does not matter how many users a subscriber has since the cost per month is constantly $99. This is advantageous for someone with many teams but is still a great option for those with smaller teams. There is also a 30-day free trial in Basecamp which is the best choice for students because it is free for schools.
3. Ease of Use
This is where we can measure how uncomplicated to use these tools are, how accessible they are, and how helpful their self-service options are if issues are encountered.
Asana
When it comes to project management tools, Asana is very easy to understand. The interface is appealing and clear. Controls are identifiable and its lay-outs make the direction easy to follow. If there is something that needs to be figured out, there are many help pages and tutorials that can guide users.
Basecamp
The base has this welcoming aura because it uses pastel colors. So it is an application where people enjoy spending their time. The selections are instinctive and well-thought-of, it is easy to understand, and the screen is compact. However, there are a few issues with its interface like videos not closing.
4. Security and Privacy
When working online, security and privacy are huge concerns for data. the good thing is that Asana and Basecamp are reliable when it comes to security and have more options, particularly in this area.
Asana
EU-U.S. Privacy Shield and General Data Protection Regulation are the compliance that Asana follows. The users of the Enterprise plan have the data deletion option in full. With that, Asana assures website security.
To keep the data safe while en route, TLS 1.2 encryption is used. So, it keeps the worries away because no one can decrypt the data if one gets it. For the Enterprise plan, encryption at rest is available which keeps the user's data private. Additional privacy and security features are also offered for Enterprise users.
Basecamp
The AES-256/SHA-256 encryption is where the data is stored for Basecamp which is impossible for hackers to access. It also complies with the EU-U.S. Privacy Shield. Once an account is closed, the data will be deleted within 30 days.

One of the assets that a good project manager has is decision-making which includes choosing the right software for his team. So hopefully, this review on Asana versus Basecamp will be helpful in deciding the best tool for 2020.