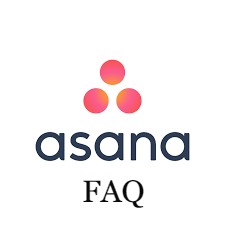 Project management software has been proven to help teams and businesses better manage their workflows. These online tools have been proven to increase work productivity and help organizations deliver more quality outputs. Among the most famous software of this kind is Asana, the cloud-based collaboration tool, which provides users with a virtual workspace where they can collaborate for a project. Project managers can create tasks, assign these tasks to members, and set their due dates so no deadline is missed. Members can also ask about the details of the tasks by commenting on them and attaching files.
Asana can be used for various purposes, including for communication which is one of its most basic functions. It offers an option where users no longer have to use multiple tools for communication. Through its instant messaging tools, users no longer have to use the email all the time. They can skip digging through emails as they can search through conversations in one place. Asana can also be used for holding meetings since users can use it for preparing the agenda and adding more topics as the meeting progresses. These and more are what Asana is good for. For years, it has acquired the trust of thousands of users worldwide, both small and large-scale businesses.
ASANA FAQs
Because of Asana's numerous features and capabilities, some people haven't discovered how to make use of all of them yet. We have compiled the frequently asked questions and provided answers to help users.
Can you set a project to repeat?
The simple and straight answer to this is no. It is not possible to set an entire project to repeat. This can only be done at the task level. However, by using the integration Flowsana, users can automatically add a predefined set of subtasks to a task which is based on the If-then condition. Users can create a task and then add several subtasks under this task. The If-then condition defines when the subtasks will be added to the Asana task.
Is there a way to remove a Subtask from a Parent Task so that it's its own task all by itself inside of a project?
Yes, there is. A user can go to a task that has a subtask and click the subtask or hover the mouse over it. Once this is done, the subtask will have 6 dots forming a square appear to its left side. The user simply has to click on these dots and drag that task into the main project list to turn it into a task.
How to recover deleted tasks and files?
Fortunately, recovering deleted tasks and files on Asana is possible but not a lot of people know about it. If the file was just 'deleted', this can be found in the user's favorites, specifically in the 'Deleted files' folder. However, if the file was 'permanently deleted', it wouldn't be found in this folder anymore. The user will have to contact Asana support for assistance.
Can you use forms on the app?
Using custom forms on Asana is useful, especially for users who go out in the field and need to submit a form to communicate. Fortunately, Asana allows this on the app. Basically, an Asana form is just a URL link that connects to the webpage that contains the form. Users can easily access it by putting this to their favorites in the mobile browser.
How to take notes with Asana?
Everyone knows that Asana can be used not just for general project management but also for meetings and keeping notes. In fact, there are sections within projects that contain these notes and documentation, in addition to curated spaces for staff and one-on-one meetings. And since these notes live in these spaces, it is easier for users to find them for future use. It is advised that these spaces are set to private so that they don't clutter up the shared space.
Can Templates be shared across Teams?
Asana is about team collaboration which is why templates can be shared across teams. Users are prompted to create a new project from a template whenever they choose to create a project. At this point, they are presented with all the templates from all teams so that they can choose their template. After choosing the template, users are prompted to name the project and choose the team where it will be created. This can be the same team where the template originated from or another one.
Asana is being used by thousands of organizations from all around the world and there is no question as to why that is. However, one of the best things about the software is that it has been made affordable through its pricing plans. It has the Basic, Premium, Business, and Enterprise plans. Basic is for teams that are only starting with project management. Premium has more features and is offered at $10.99 per month if billed annually, but is priced at $13.49 if billed monthly. Business is offered at $24.99 per month if billed annually but priced at $30.49 if billed monthly. Enterprise is the highest-paid subscription and interested users can contact Asana support for more information.
Bridge24 for Asana

Asana is an intuitive, online collaboration tool which has numerous features for different project management processes. However, there are some features that may lack functionality which Bridge24 solves. Bridge24 for Asana bridges the gap in the software's exporting and reporting functions. It provides different views across projects, including calendar, grid, and board views. Reporting has also been made more efficient, especially with its different charts that include pie, horizontal and bar, doughnut, and polar charts.
Do check out Bridge24 for Asana and learn how much more productive teams can be.